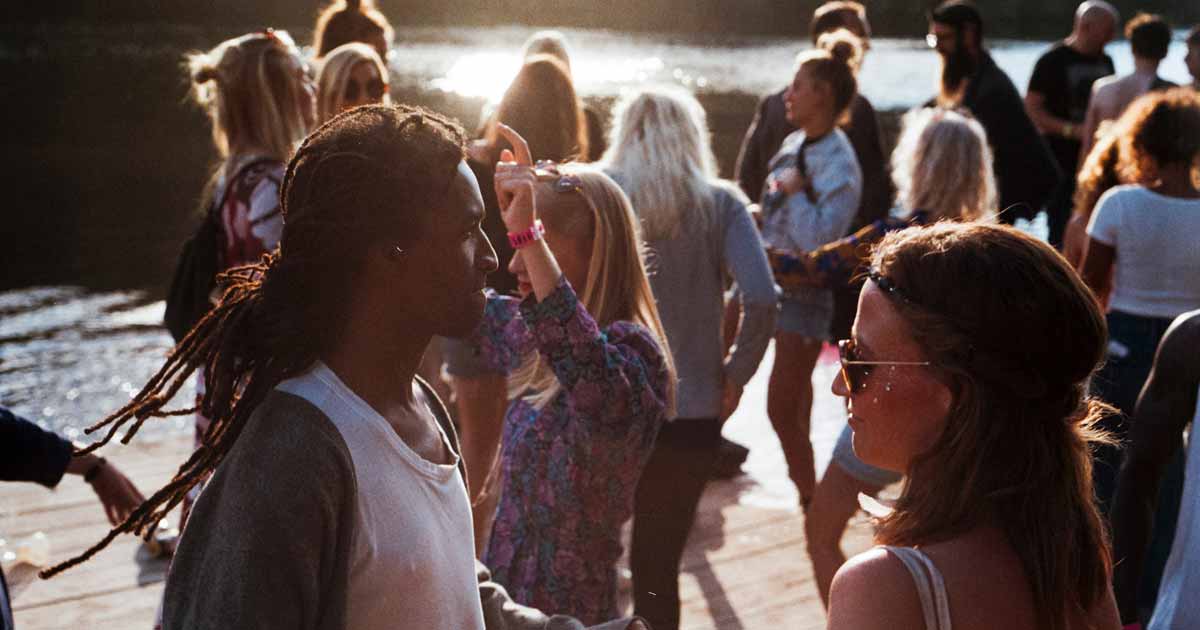 The Riches Are in the Niches
One of the statements I dread hearing when a tourism attraction describes itself is:
"We have something for everyone."
That doesn't set you apart or explain your "wow" factor. You are much better off figuring out what niches of customers love your product and concentrate on finding more of them.
What are some popular niches of customers for the group tour market? There are as many niches as there are customers, but some of the ones that you might target are:
SENIORS
The traditional group tour market. These people are typically retirees and can travel during the week since they aren't working full-time. Exhibits and activities that reflect their past are interesting for them. Simple hands-on experiences are fun for this group as well. Remember that mobility can be an issue. If you are an outdoor experience activity, this might be a tough market for you to get to capture.
STUDENTS
The student market is a growing market and there is even a major trade organization, SYTA, dedicated to connecting student tours with attractions and destinations. There are two student markets to consider: Your local schools within an hour drive, and students from other locations.
Educational value, as well as location, are key for these markets. If you are located in a major city, or on the way to another key destination, you are well located. Does your attraction offer something that would fit into a school curriculum, preferably at several different grade levels? Is your information documented so it is easily shared with teachers? Consider working with local educators to develop specific tours. One of the benefits of working with local students is that you can target them to come back with their families.
INTERNATIONAL
International visitors to the U.S. are getting more adventurous so you don't have to be located in NYC, LA or Las Vegas in order to target international guests. You do have to have a compelling attraction, though. It's best to work with your DMO to target specific countries that are already coming to your area. Don't worry if your staff is not multi-lingual. By the time international visitors are visiting our smaller cities and towns, they have gotten comfortable with English.
S.M.E.R.F
This acronym stands for Social, Medical, Educational, Religious and Fraternal groups. While it's a term used mostly in the meetings industry, it also covers a niche of groups that are likely to travel. Military and reunion groups are a popular market to target—especially if you have exhibits or activities that pertain to their shared history.
FAMILIES
Family reunions can be big business. I have seen multigenerational groups at hotels and full-service lodges. They are looking for attractions that will be fun for kids, parents and grandparents. They are looking to create memories, so target opportunities for experiences, picture taking and fun!
Some examples:
ZIPPO MUSEUM
I recently visited the Zippo Museum in Bradford, Pennsylvania. The staff told me they get many senior tour groups and I can see why. The museum showcases the history of the world's most dependable lighter (I didn't know they had a lifetime guarantee!) and has displays with many ads that will look familiar to seniors. The exhibits are older, and a lot of reading is required, but the museum space itself is small and easily toured.
While we were there, the majority of visitors were bikers. There were probably six expensive motorcycles in the parking lot and four cars. There were many Harley Davidson branded lighters and other merchandise.
Why is this popular with bikers? Because Zippo has a licensing agreement with Harley Davidson and it is their most profitable license, according to Shirley Evers at Zippo. She also said the motorcyclists love to ride with a specific destination in mind and Zippo is located in an area of Pennsylvania with nice winding roads and other places to stop. A perfect niche to capture.
DIXIE STAMPEDE
I was in Pigeon Forge, Tennessee, last year and had a great evening at Dixie Stampede. It is a very family-friendly dinner with seating around an arena where patriotic displays of horsemanship and American history are on display. There is no menu—the servers, dressed in jeans and boots, serve up platefuls of food that would never make a dieter's list. The show is set to music and Dolly Parton's voice.
Chinese groups have found this place and it is now featured on some itineraries. Steve Ellis of Dixie Stampede told me they are popular because no translation is needed to enjoy the show and their location makes them a good stop on the way to the Smoky Mountain National Park. So they are looking at ways to grow this niche market.
TIFFANY AND TREASURES TRAIL
The Corning Museum of Glass' major exhibit a few years back was on Tiffany glass. Besides viewing the museum's amazing exhibition, we worked to promote the Tiffany and Treasures Trail—other locations throughout the region that had Tiffany's work installed. This was a perfect program to promote to religious groups since many of the installations were in churches.
FINAL THOUGHTS
Look at what niches of customers are already coming to your attraction. Spend some time asking why they come and how you can reach out to groups they belong to. By targeting specific demographics, you can increase the number of visitors coming through your doors. Who will you choose to target?
Written by Sally Davis Berry. This was republished with permission and originally appeared at Sally Davis Berry.