How to Save Social Marketing Time
Is your to-do list overflowing with client meetings, research and finalizing groups?
You know you need to fit marketing into your day somewhere, but where?
Getting more mileage from your marketing content is key for your to-do list and your sanity. Here's where to start.
Video Slideshow! Turn your photos into a video slideshow. Here's a quick how-to guide.
Blog Success! Turn your top 10 tips into 10 short blog posts. Not sure you need a blog? Seven reasons to rethink your answer.
Photo Finesse! Add pizzazz to your photos by using filters and adding text.
Social Savvy! Embed posts and tweets into your blog or newsletter.
Repurpose! Recycle your photos and videos to all your social sites, blog and newsletters.
Don't spin your wheels another day. Get on top of your to-do list and gain some social marketing traction with these proven tips.
Which tip is your favorite?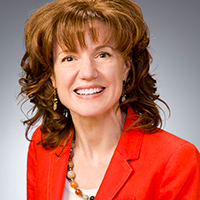 Catherine Heeg, International speaker and trainer, focuses on social media marketing strategies for the tourism and hospitality industry. Join the conversation and connect with her at www.cmsspeaking.com and socially.