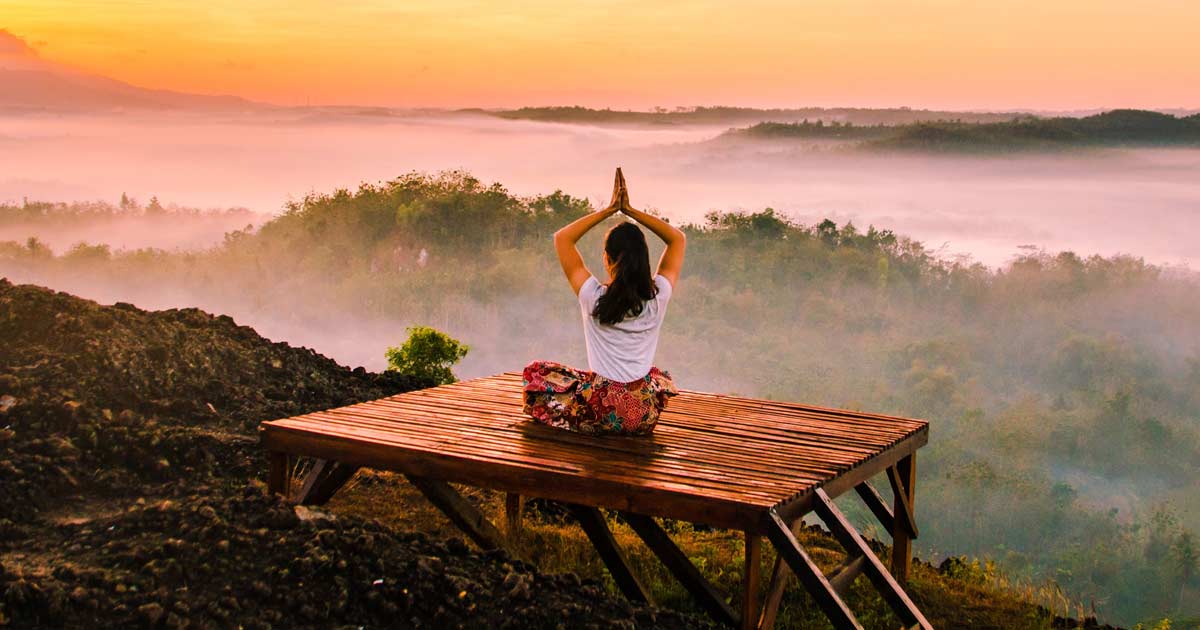 What's the Deal with Wellness Travel?
Wellness tourism is on the rise—and don't be surprised if it's sticking around for good.
According to the Global Wellness Institute, world travelers made 830 million wellness trips in 2017, which is 139 million more than in 2015.
Why is that?
More and more, travelers are looking to escape the stressors in their lives and immerse themselves in rejuvenating experiences. And they're not only looking at the wellness aspect in terms of their destination! Whether it's taking a fitness class inside an airport before a flight or doing yoga on a plane, travelers are placing greater importance of weaving wellness throughout all aspects of their travel.
An interesting aspect of this trend is that wellness typically means something different to each traveler. Some may look at it as a purely relaxing experience; others may seek a more transformative experience, addressing not only the body but the mind and spirit as well. The demographics vary, too—as Sofia Markovich, owner of Sofia's Travel, LLC in the Avoya Network, tells Travel Market Report. Markovich sees travelers of all kinds seeking this type of travel.
According to Global Wellness Institute research:
Wellness tourism was a $639 billion market in 2017 and is projected to reach $919 billion by 2022.
Wellness tourism grew by 6.5% annually from 2015 to 2017, more than twice as fast as tourism overall.
International wellness tourists on average spent $1,528 per trip, which is 53% more than the typical international tourist.
Domestic wellness tourists spent $609 per trip, 178% more than the average domestic tourist.
Here are a few destination options to consider for your groups:
GLENWOOD HOT SPRINGS RESORT
Not only is Glenwood Hot Springs Resort in Glenwood Springs, Colorado, open year-round, it also boasts the world's largest hot springs pool. Groups can get a good soak in the mineral-rich water, which re-energizes and renews tired muscles. Enjoy two waterslides and cabana rental in the summertime. Forget your swimsuit? No big deal! Glenwood sells plenty.
DRIFT SPA AT BLACK ROCK OCEANFRONT RESORT
Set in nature and designed for comfort, Drift Spa at Black Rock Oceanfront Resort in Ucluelet, British Columbia, is a luxurious getaway for groups looking for a relaxing experience on the coast of the Canadian Pacific. Reflected in its certified-organic wild seaweed products made right on Vancouver Island, Drift Spa has a major environmentally sound and sustainable focus.
SPA GRAND TRAVERSE AT GRAND TRAVERSE RESORT AND SPA
Nestled in the scenic beauty of Northern Michigan, Spa Grand Traverse at Grand Traverse Resort and Spa in Traverse City offers groups luxurious treatments providing guests with peace of mind, body and spirit. Recognized by Spa America as one of the top 25 spas in the country, Spa Grand Traverse makes use of organic ingredients and offers group event customization.
Written by Sarah Suydam, Staff Writer for Groups Today.