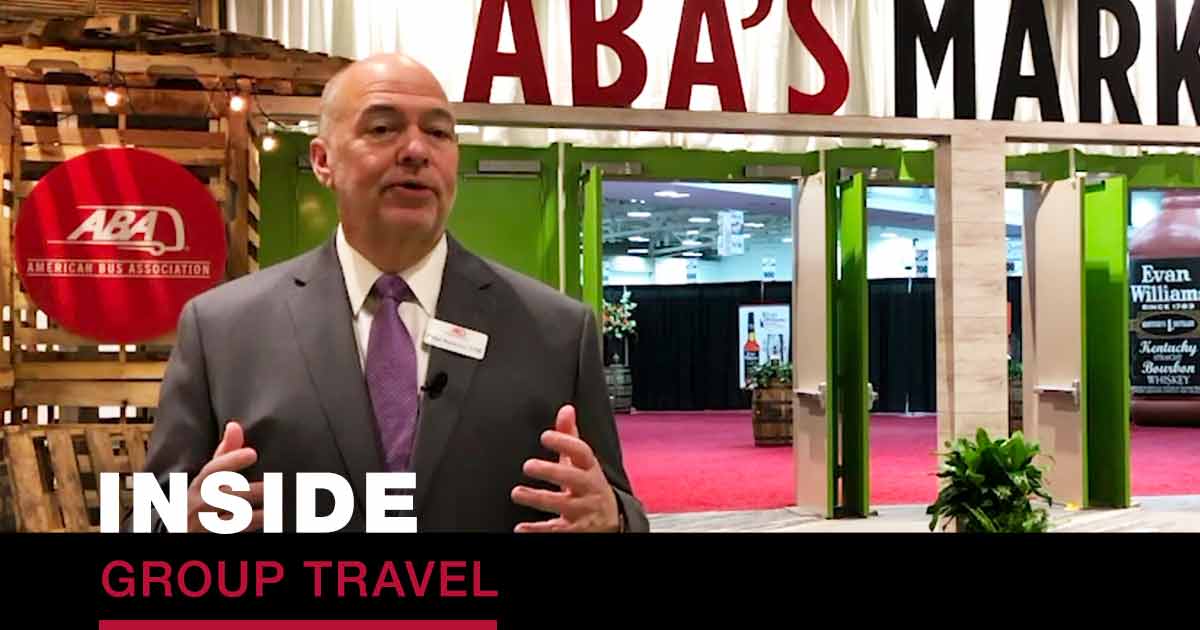 Inside Group Travel: Peter Pantuso
Groups Today caught up with Peter Pantuso, President & CEO of the American Bus Association, at the 2019 ABA Marketplace in Louisville, Kentucky.
Peter talks with us about the latest in the industry, why millennials are embracing traveling by motorcoach, and more.
Check it out!