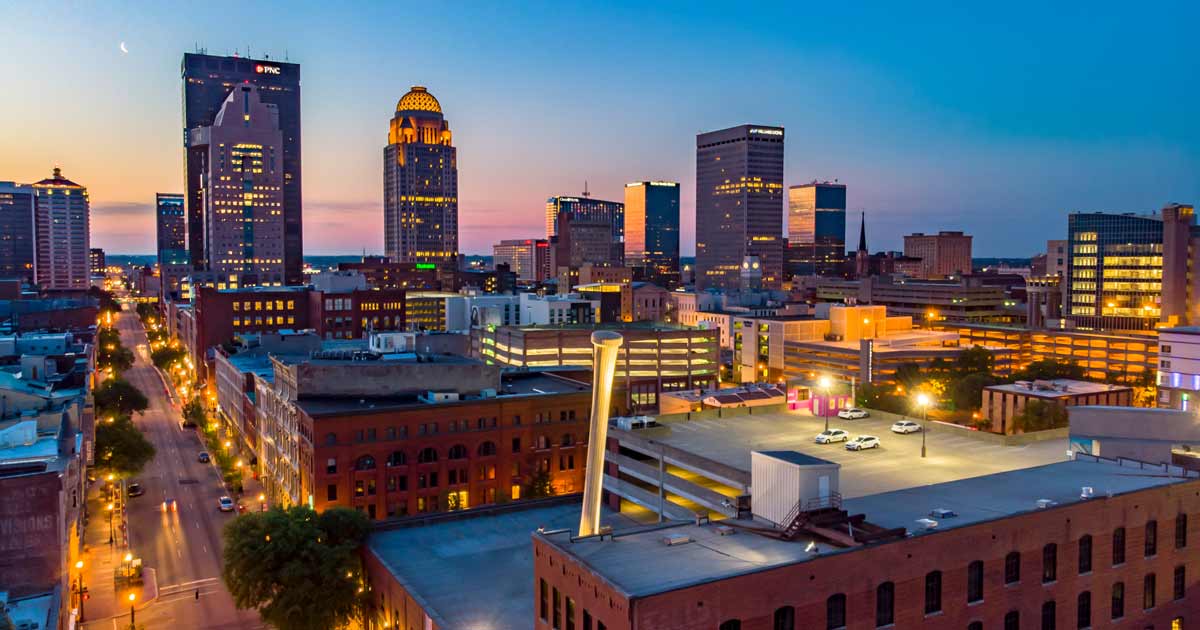 Louisville: A Vibrant City on the Move
A plethora of Louisville's iconic group-friendly favorites have been renovated!
From Churchill Downs and the Kentucky Derby Museum to the Louisville Slugger Museum & Bat Factory, Frazier History Museum, and the Muhammad Ali Center, Louisville is sure to surprise—whether it's your group's first time or tenth.
To show some love to group tours, Louisville is offering these incentives when you book an overnight stay in town.
SHOPPING SPREE OR CASH
Share a $500 souvenir shopping spree at the Louisville Visitor Center with your group or enjoy $250 cash, just for yourself.
FREE TWO-HOUR STEP-ON GUIDED TOUR
Experience the best of both sides of the river. Book one destination and you'll get a free two-hour step-on guided tour for two locations.
TWO BY TWO
Book two experiences—Louisville Attraction and the Ark Encounter or the Creation Museum—and get two $10 room rebates for up to 25 rooms and a VIP welcome reception.
FREE STUDENT T-SHIRTS
Identify and unify your student group with a free T-shirt for all of your students. This great souvenir is available to all student groups who book at least one night in a Louisville accommodation.
RED CARPET ARRIVAL
Let us start your group's visit with a personalized welcome at their hotel, complete with a red carpet rollout. It's Hollywood with a splash of Southern hospitality.
The city is now consistently recognized as one of the hottest (and coolest) places in the country to visit and live in. Come check it out!
Content and photo courtesy of Louisville Tourism.