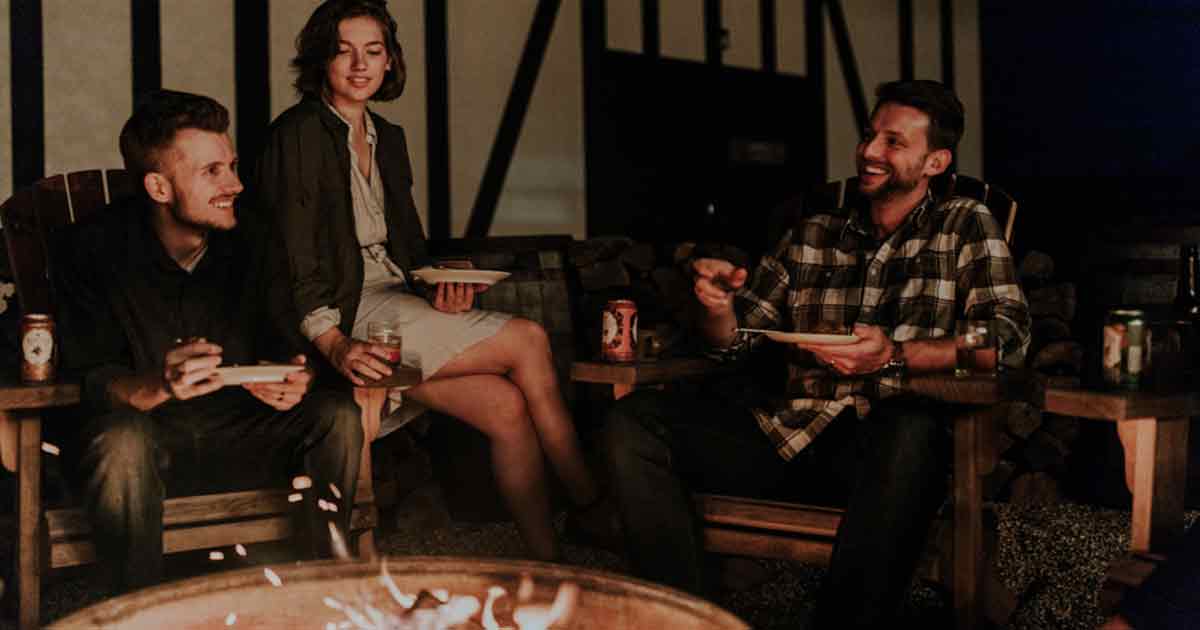 Say 'Cheers' to These West Michigan Brewery, Distillery and Winery Tours
From seeing the brewing process of your favorite craft beers and walking through the vineyards while sampling tasty wines to taking a look at the history of the region, there are plenty of special tours to help groups get more acquainted with the bustling libations scene in West Michigan.
BEER AND DISTILLERY TOURS
Experience the best of Journeyman Distillery in Three Oaks with an unforgettable distillery tour. Knowledgeable guides whisk you behind the scenes for an immersive adventure spanning culture, politics and science. At tour's end, adults of legal age are invited to taste a wide variety of Journeyman spirits and learn more about the craft of distilling.
Kalamazoo features some of the best breweries in the world—and West Michigan Beer Tours takes beer lovers on a one-of-a-kind journey that shows the process, people and pride behind Michigan beer. You could partake in unique experiences, such as brewer meet and greets, exclusive tastings, and perhaps even lending a hand in brewing or packaging.
The iconic Bell's Brewery offers free tours at their Kalamazoo and Comstock locations. The original Kalamazoo brewery is where beers such as the well-loved Amber and Oberon were first brewed. Bell's Comstock Brewery is home to its 50-barrel and 200-barrel brewhouse, located on 30-acres only a short 7-mile drive from Kalamazoo. This facility is designed to allow visitors a firsthand look at their brewing process, fermentation and packaging.
WINERY TOURS
The winemaker at Crane's recently started hosting tours of their Fennville location. For $10 per person, groups of eight or more could see the process they go through to get the delicious hard cider and wine. You will receive tastings, a commemorative glass, and a tour from the winemaker.
Visit Traverse City and take a complimentary tour of the Chateau Grand Traverse grounds and winemaking facility, which takes visitors through the winemaking process from harvest to bottling. All tours begin on the vineyard overlook deck, where your tour guide will highlight the winery's history and outline its growing practices. The tour will proceed into the winemaking facilities, where you will see firsthand how the wine is made.
Join Dablon Winery in Baroda on a winemaker-led walking tour through the world-class vineyard, winery and underground barrel cellar. Visitors will experience the many components involved in creating first-class wines. Their winemaker will explain how their grapes are planted and cared for as well as the barrel-aging process.
Take a tour to learn about making proper cider at Virtue Cider in Fennville. From pressing apples into juice to the ins and outs of barrel-aging, you'll get to know Virtue and the traditional methods they use for their ciders. Virtue Cider offers three experiences: the Cidermaker Tour, focused on how Virtue Cider crafts the perfect cider; the Production Tour, which takes groups through the basics of their process; and the Family Farm Tour, a tailored experience for families that lets the young ones meet some of the farm animals and taste nonalcoholic cider.
MORE TOURS TO CONSIDER:
Saugatuck Brewing | New Holland Brewery | Coppercraft Distillery | Long Road Distillers | St. Julian Winery | 12 Corners Vineyards | Black Star Farms | Maple Moon Sugarbush & Winery
Written by Sarah Suydam, Staff Writer for Groups Today.