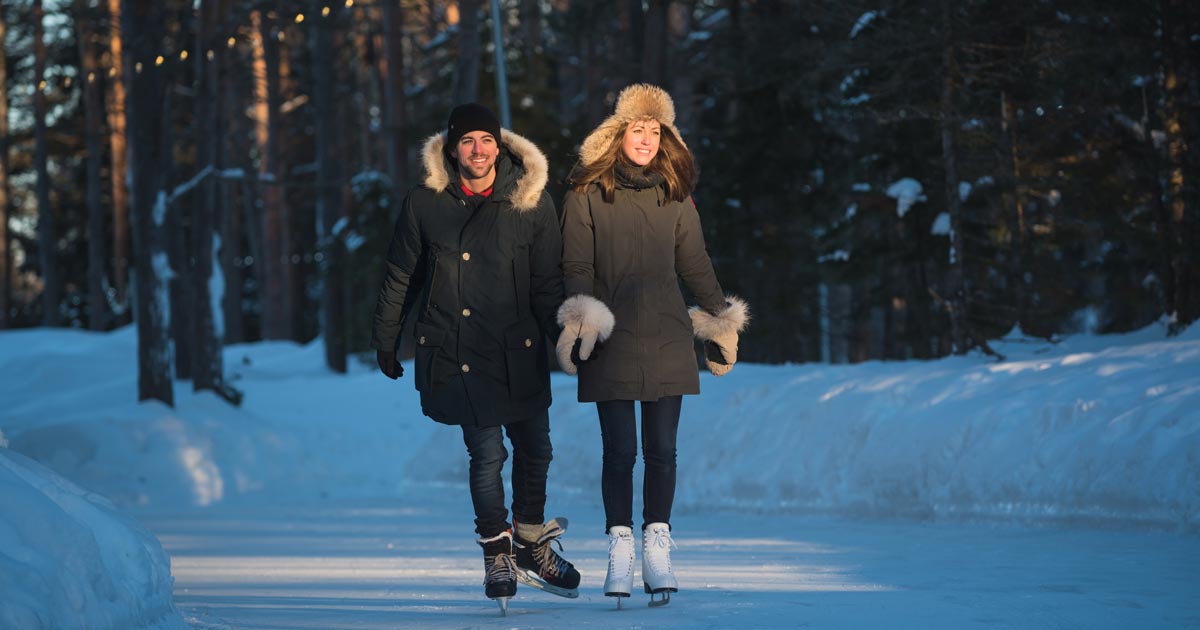 Embrace the Snowy Season in Québec City
In Québec City, each season has its own style—but there's something magical in the air when snowflakes start to fall. See what wintertime opportunities await in this historic and picturesque Canadian city.
Several festivals and celebrations are held during the winter months. Québec Winter Carnival is one of the world's largest winter carnivals, featuring two night parades hosted by the jovial Carnival spokes-snowman, Bonhomme Carnaval. Groups could also enjoy a canoe race over the icy St. Lawrence River, snow and ice sculptures, an ice castle in Old Québec, dogsled races, and a multitude of games and activities.
Spending Christmas in Québec City is like giving yourself a present. Every year, the region is blanketed in snow in time for the holidays, prompting local residents and visitors to gather in Old Québec to celebrate. Several parts of the city are decked out in colorful lights and decorations from early December to mid-February.
Outdoor fun is also guaranteed for snow-loving groups. Skiers and snowboarders appreciate the first-rate conditions at the four major resorts on the outskirts of the city. Cross-country ski trails and outdoor skating rinks can be found across the region, from the downtown core to the outlying communities.
Thrill-seeking groups of all ages can go sledding on the Plains of Abraham and choose from a wide range of outdoor activities, including snowshoeing, ice climbing and dog sledding. A snowmobiler's dream, the Greater Québec City area is linked to the Trans-Québec snowmobile network, comprised of 18,000 miles of groomed trails.
Many competitive sporting events are also held in region during winter. Cross-country skiers can participate in the Loppet Mont-Sainte-Anne, consisting of 5 km, 25 km and 50 km races. Extreme athletes can test their mettle during Grand défi chez Victor, an ice canoe race where competitors must make three trips across the St. Lawrence River. In February, groups could even watch young hockey players from several countries come to take part in the International Pee-Wee Hockey Tournament.
Visit the Ice Hotel to experience a contemporary expression of Northern life. This combination igloo and enchanted castle is a fascinating display of human ingenuity and the majesty of Mother Nature. The Ice Hotel is a fairytale setting where the very décor is sculpted from ice and snow. Groups could enjoy the various themed rooms and suites, some with a fireplace, along with visiting the Icy Café, chapel, art galler, and Ice Bar—where cocktails are served in glasses made of ice.
Merging one's existence with the winter dates back to the founding of the city more than four centuries ago. Local residents have integrated the year's coldest season into their way of life and made it part of their culture. Which wintery wonder will you discover first?
Courtesy of Groups Today.
Photo courtesy of Francis Gagnon.