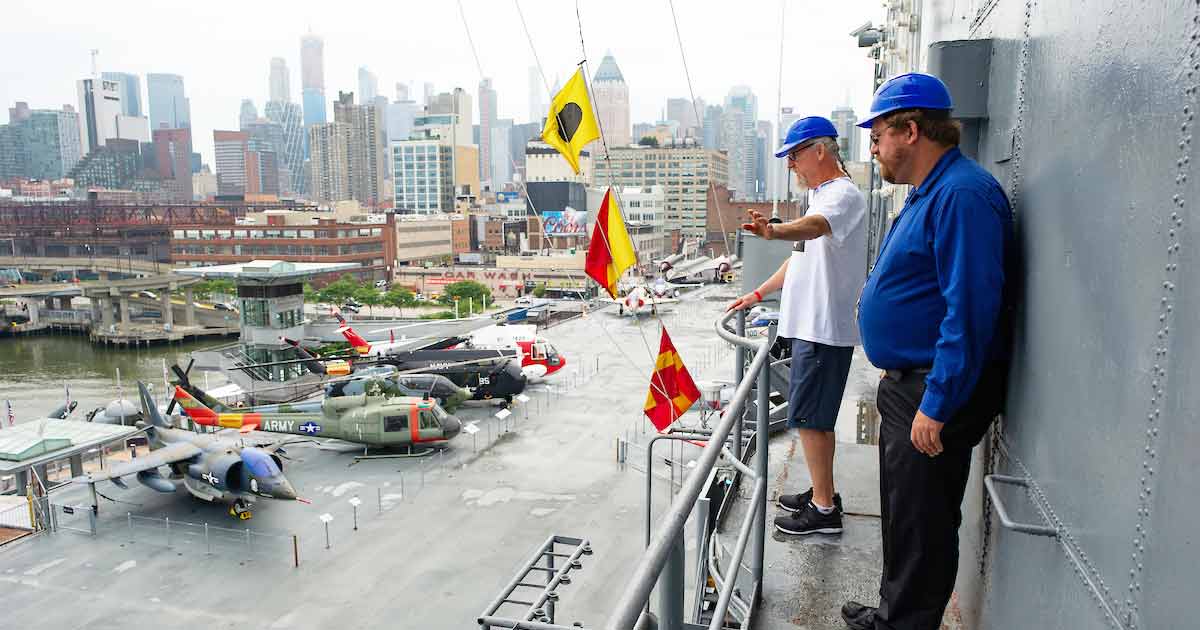 Below Deck and Behind the Scenes
What secrets lie behind the closed doors of the storied World War II-era aircraft carrier USS Intrepid?
Groups can find out with the new Below Deck & Behind the Scenes: The Intrepid Hard Hat Experience at Intrepid Sea, Air & Space Museum!
The tour will take groups behind closed doors of the storied aircraft carrier, where they can walk in the footsteps of Intrepid's crew as they explore unrestored areas of the ship—areas never before seen by the public.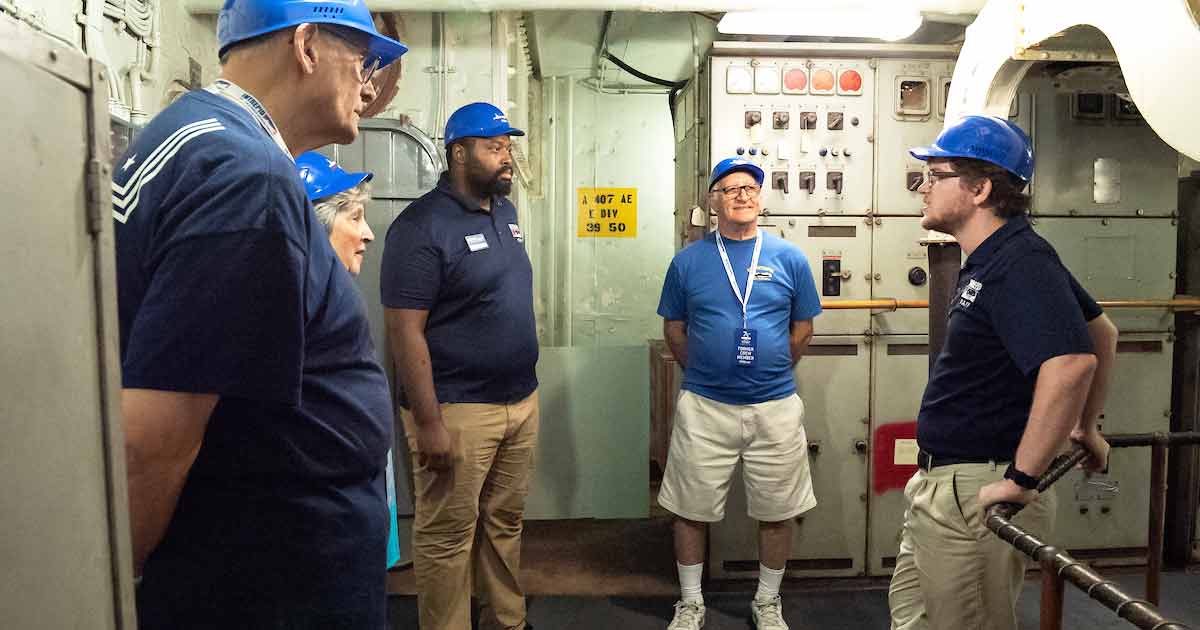 During the two-to-three-hour tour, the museum's expert guides will share hidden gems with groups, such as the emergency diesel generator room and sickbay, as they share stories of service from the past 75 years. Groups who take part in the tour will be given a semi-protective, branded bump cap to wear during the tour, which they'll get to keep as a souvenir of their experience.
Groups are able to get this unprecedented behind-the-scenes look and explore the rest of the museum, as general admission is included with the hard-hat experience.
"This tour allows us to transport our guests back in time within unrestored spaces where sailors lived and worked," said Lynda Kennedy, Vice President of Education at the Intrepid Museum.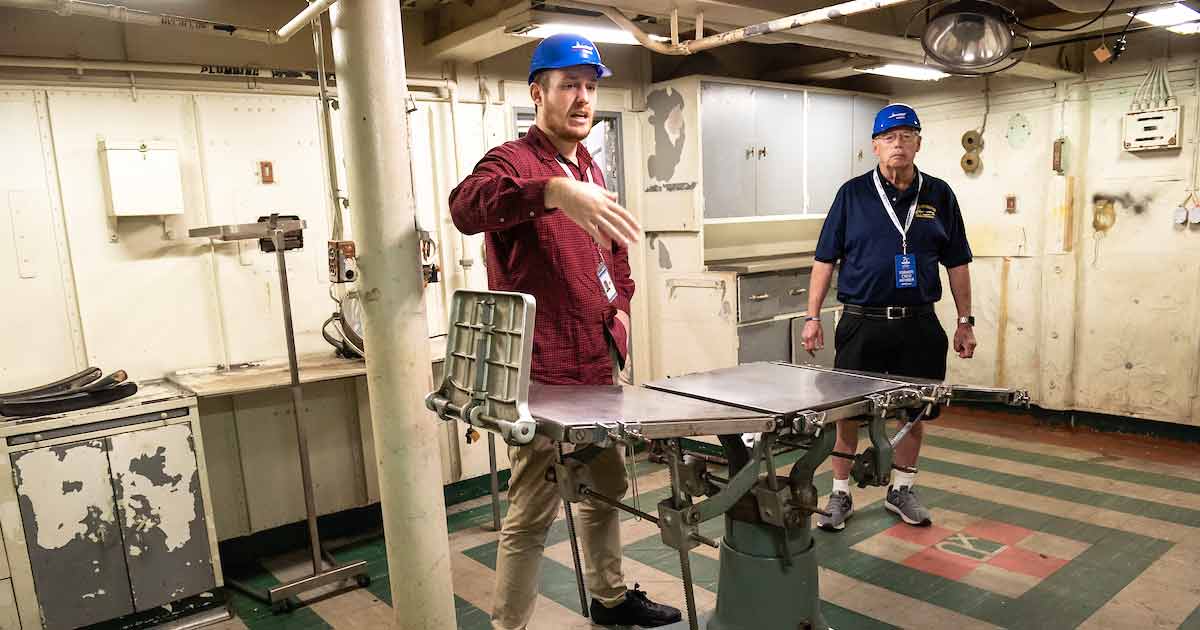 "By highlighting stories of service and the brilliant, interconnected design of Intrepid, our expert guides take visitors on a deep dive into how the ship functioned and changed throughout its many years of service."
It's important to note that visitors must be able to navigate under shallow clearings, up and down steep angled Navy ladders, and through the ship's hatches. The tour requires extensive walking and standing, so wear comfortable, rubber-soled shoes. Open-toed and high-heeled footwear is prohibited. Refreshments will be provided during a small mid-tour break.
Though visitors aren't allowed to take photos on the tour, a staff photographer will take a group photo at the end of the experience that will be distributed to participants as a keepsake.
A reduced rate is also available for retired and active United States military and veterans.
Learn more at Intrepid Sea, Air & Space Museum.
Written by Sarah Suydam, Staff Writer for Groups Today.
Photos courtesy of Intrepid Sea, Air & Space Museum.