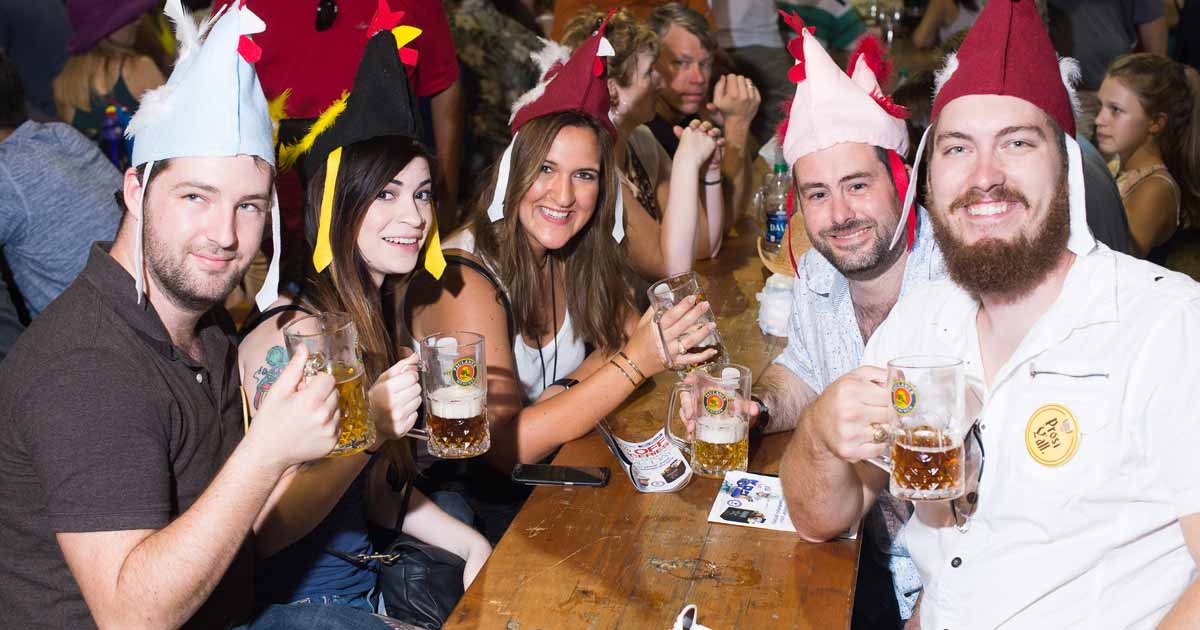 Raise a Stein to Oktoberfest!
Oktoberfest is all about fun, tradition, tasty treats and, of course, great beer! But if traveling to Munich—the birthplace of the annual celebration—isn't on the itinerary this fall, check out these joyous Oktoberfest celebrations happening stateside.
FRANKENMUTH, MICHIGAN
In 1996, Frankenmuth's Oktoberfest was declared the first Oktoberfest to operate with the blessing of the original Oktoberfest in Munich. Groups could soak up Frankenmuth's unique German heritage and culture September 19 – 22, 2019, where the authentic sights and sounds of Munich shine through entertainment, dancing, Oktoberfest souvenirs, various food selections, and authentic Hofbrauhaus Oktoberfest beer.
ADDISON, TEXAS
From September 19 – 22, 2019, more than 50,000 people will come together to share a love of polka, German food and, yes, beer. Dozens of polka bands and other traditional entertainers from around the country will perform with continuous entertainment on multiple stages. Groups could enjoy fun contests such as bier barrel rolling, a German Idol yodeling contest, a German spelling bee and more.
LA CROSSE, WISCONSIN
Whether groups are looking to sing traditional German drinking songs or simply want an excuse to wear lederhosen or a dirndl, La Crosse's Oktoberfest is a good time waiting to happen. Groups could dance to Polka, indulge in pretzels, cheer at a parade, toast Prost! and more. There's even an Oktoberfest Royal Family! See it all September 26 – 30, 2019.
LOVETTSVILLE, VIRGINIA
Originally known as the "German Settlement," Lovettsville, established in 1836, began as a settlement of German immigrants who relocated from Pennsylvania in 1732. Today, groups could celebrate Oktoberfest with locals as they dance to traditional accordion and Bavarian music and even cheer for their favorite pup in the wiener dog race. Food trucks, art and libations abound, September 27 – 28, 2019.
Written by Sarah Suydam, Staff Writer for Groups Today.
Photo courtesy of Stevan Koye Photography.