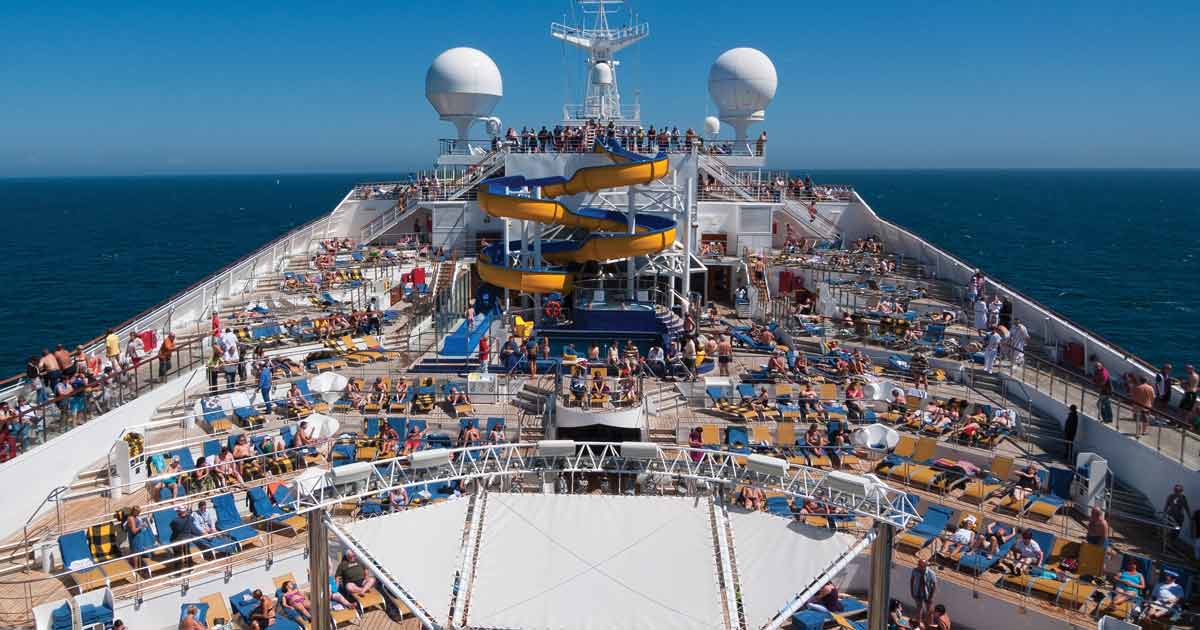 Get On Board!
Groups Expect You to Know the Latest in Cruise Travel.
Before the TV series The Love Boat, going on a cruise seemed like a luxury. Much has changed since the show debuted in 1977—and that's good news for group tour operators looking to put together itineraries to suit most any taste.
No longer strictly for celebrities and society's elite, today there are cruises for families, singles, solos, seniors, and the LGBTQ community; holiday, wedding, reunion, women-only, budget-conscious, and wellness cruises; themed cruises from mainstream Broadway and Disney to niche Star Trek, poker, and even clothing optional. Talk about packing light!
With so many options, it's no wonder the $45 billion-plus industry continues seeing growth, year over year. Are you poised to make the most of it? Here's what's exciting and new!
Popular Destinations
For its views of Glacier Bay and Denali National Park and for extraordinary air, water, and shore excursions, and more, Alaska tops the go-to list for would-be cruisers. On the opposite end of the climate spectrum is another favorite: The Caribbean, including Bermuda, Cuba, and Mexico, offers tropical flair, island and sunset scenes, and warm, sandy beaches. Standbys such as the Mediterranean and Norway also continue growing, while newcomer Avignon, France—in the Provence Region—is the 2019 season's sleeper hit.
Trending Themes
Keeping up with consumer desires, cruise lines are catering to just about any imaginable special interest and lifestyle. For the health-conscious and leisure crowd, plan a yoga, spa, or marathon cruise. For movie, TV, sports and music buffs, look for celebrity cruises. For cooking, cuisine and beverage aficionados, arrange a high-seas foodie's dream. Craft, photography, dance and drag cruises are also sought after. The industry truly promises something for everyone.
In-Demand Amenities
A couple of pools, all-inclusive meals and drinks, maybe a performance or two: These minimal cruise ship features are so yesterday. Modern travelers expect a blend of at-home comforts and out-of-this-world thrills. Beyond mere Wi-Fi, cruise lines hone the cutting edge with interactive apps and wearable technology that keep passengers connected with staff—and create more personalized experiences. On-ship amusement parks and high-tech entertainment, including 3D and planetarium-like theaters, are also taking ship sailing to the next level.
More Ways to Please
While some ships focus on keeping guests plugged in, others specialize in providing a digital detox and a respite from alerts, screens, emails, and ringing phones that many now seek. Travel to remote sites for experiential activities and cultural immersion is also of interest to groups, as is conscious tourism. And though luxury is no longer the first word associated with cruise travel, many high-end opportunities exist, whether it's an exclusive, once-out-of-reach port of call, private pampering services, isolated ship-within-a-ship areas, or other VIP privileges.
Ready? It's time to set a course for your next group cruise adventure!
Written by Allison Kay Bannister, Contributing Writer for Groups Today.
This article originally appeared in the November/December 2019 issue of Groups Today.