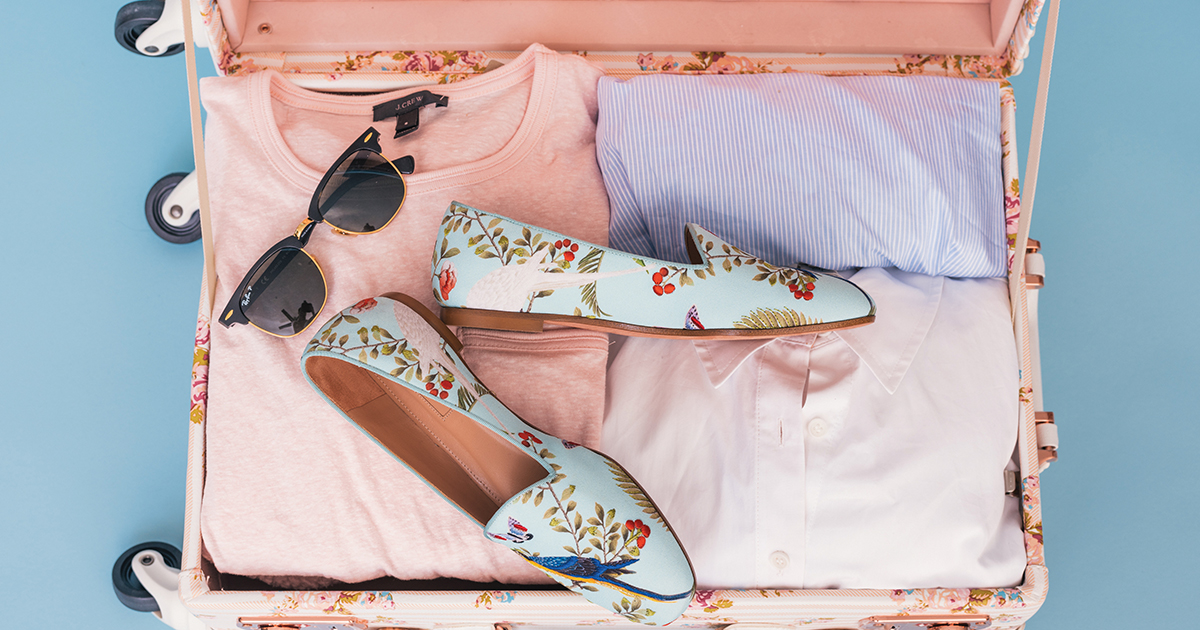 Don't Forget the Simple Stuff!
It's easy to let the hustle and bustle of travel stress you out, especially when you're always thinking of the bigger picture. Stop stressing and keep it light! Take a step back from the heavy concerns surrounding travel and remember the simple comforts that can make traveling—and your trip—a breeze.
Remind your clients to consider the "simple stuff" before they hit the road.
Proper ID
Whether traveling by air, sea or land, ensure the appropriate identification is tucked away safely in your purse, briefcase or other easily accessible personal item. Keep an eye on your passport expiration date; you may need to renew sooner than you think—and the process doesn't happen overnight. Consider a passport holder or ID lanyard to keep everything important in one place. EXTRA: If your mode of transportation has an app, download it to stay in the know and have your boarding pass or tickets at your fingertips.
Travel-Sized Treasures
Just because you're on vacation doesn't mean your important routines need to take a sabbatical. Every skincare guru will tell you: Sunscreen should be worn every day, rain or shine, sunny or cloudy. Gather your favorite products—skincare, hair products, lotions, soaps, toothpaste—and have them ready in 3-ounce containers before you leave town. You won't have to sacrifice using your favorites; you will save time and money once at your destination.
The Comforts of Home
Let's face it: Sometimes, traveling is pretty uncomfortable. Make it easier on yourself by wearing your favorite khakis or leggings, a comfy sweatshirt and slip-on shoes. Even bring along cozy fuzzy socks, a small throw blanket and an eye mask. Depending on how long your flight is, you may thank yourself later.
Brain Food
Cure transit boredom by having a good book or magazine at the ready. You never know if you'll have Wi-Fi access—so download your favorite artists' new album or the latest true crime podcast to your smartphone, pop in your ear buds, and let your mind get lost in a captivating story.
Actual Food
To ensure you never get "hangry" while traveling, keep the basics on hand. Remember to pack gum—especially handy during airplane takeoff and landing, a protein-packed snack such as jerky or trail mix to keep you fuller longer, and a reusable water bottle to help you stay hydrated. You'll save money and likely feel better for not having stopped at a drive-thru for a quick fix.
Miscellaneous Must-Haves
• Eye drops
• Lip balm
• Tissues
• Phone charger
• Disinfectant wipes
• Hand sanitizer
• Allergy pills, inhaler, required medications
Written by Sarah Suydam, Staff Writer for Groups Today.
This article originally appeared in Groups Today.