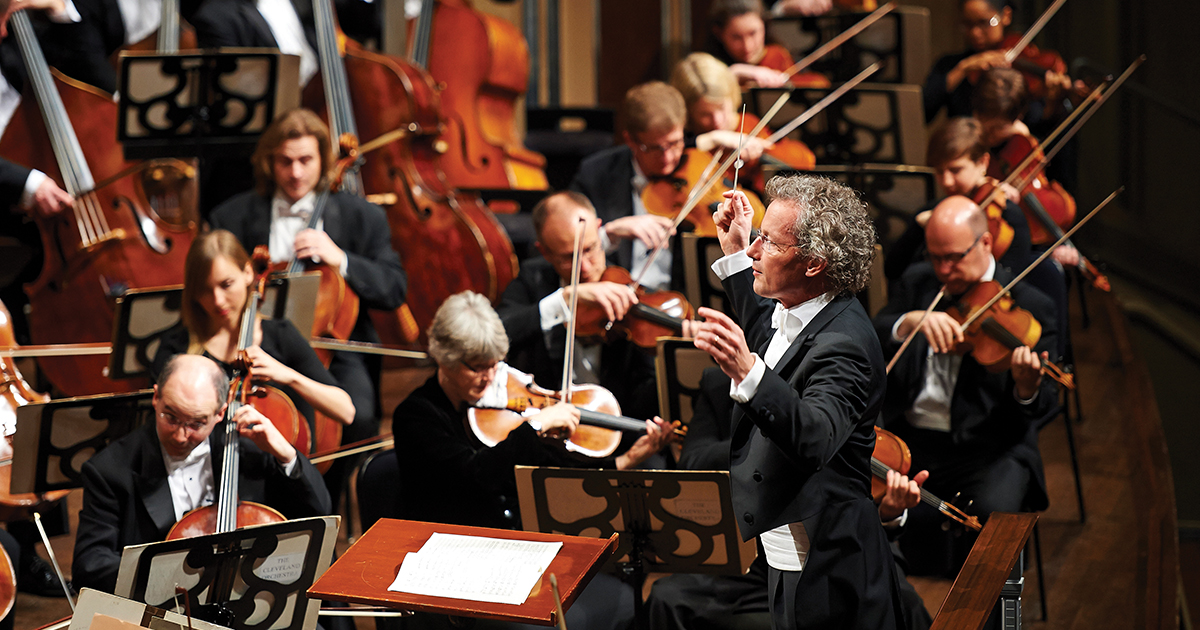 Choose Your Form: Exploring the Arts
Undoubtedly enriching, the arts are an essential part of the fabric of society—meant to be experienced by all. How many of these renowned arts destinations have your groups enjoyed?
One of Canada's most respected arts organizations, Toronto Symphony Orchestra connects with all audiences through orchestral music. Groups might enjoy TSO's new Relaxed Performances, specifically intended to be sensitive to and welcoming of patrons who may benefit from a more relaxed environment—including, but not limited to, those on the autism spectrum, those with sensory and communication disorders, or those with learning disabilities.
The Museum of Modern Art (MoMA), in New York City, is home to some of the most spectacular works of modern and contemporary art in the world, among them Vincent van Gogh's The Starry Night, Andy Warhol's Campbell's Soup Cans, and works by Pablo Picasso, Claude Monet, Frida Kahlo, Jacob Lawrence, and others. On October 21, MoMA will reopen with the addition of more than 40,000 square feet of gallery space. While visiting, groups could take advantage of free audio guides, guided tours led by professional art historians, and even before- and after-hours tours.
Nearby, groups could experience 5,000 years of art at the Metropolitan Museum of Art—viewing treasures such as Statuette of Isis and Horus from 332-30 D.C., Reclining Female Nude by Rembrandt from 1658, or a fifth-century Japanese helmet.
Lincoln Center is a living performance center, where auditions, rehearsals and performances in a wide variety of art forms take place daily. Guided tours are ideal for groups wishing to explore the Center's 16-acre campus, hear insider stories, and see hidden gems highlighted. One of the organizations that calls Lincoln Center home is New York City Ballet, which performs The Nutcracker 47 times each year, more than any other ballet company in the world. Groups could take a backstage tour, have a talk-back with an NYCB dancer or meet a member of the 62-piece orchestra. Dance groups could even take a ballet master class.
Groups visiting Boston Symphony Orchestra during the upcoming season could enjoy "Casual Fridays," which are accessible and affordable Friday evening performances. These include free pre- and post-concert receptions and are an opportunity for groups to hear from BSO musicians. Visitors could also use the ConcertCue app to view contextual program notes and images on their mobile devices in real-time, during performances.
The Kennedy Center in Washington, D.C., is the nation's busiest performing arts center, hosting approximately 2,000 events yearly. Along with catching a performance, groups could enjoy a free guided tour highlighting the establishment of the national cultural center and living memorial to President John F. Kennedy, an interactive exhibit on Kennedy's life and presidency, and more. The tour concludes with a 360-degree view of the nation's capital, from the building's roof terrace.
Located on Woodward Avenue in the heart of the Motor City and fondly known as the DIA, Detroit Institute of Arts is home to more than 65,000 works. Beginning March 2020, groups could experience an intimate overview of surrealist art from Frida Kahlo, Salvador Dalí and others. This installation—located immediately adjacent to Diego Rivera's world-renowned Detroit Industry murals—will showcase how artists in transatlantic locales from Mexico to Spain produced their own forms of surrealist expression, creating worlds of subjectivity, myth, and magic.
Called "America's Finest Orchestra" by The New York Times, The Cleveland Orchestra offers groups a world-class concert experience at Severance Hall and Blossom Music Center. Groups could enjoy pre-concert previews that provide an in-depth look at the music being performed, in addition to taking a tour of Severance Hall—highly regarded for its acoustics and aesthetic beauty.
Some of the greatest voices in the world live at Lyric Opera of Chicago, celebrating its 65th anniversary season in 2019 – 2020. A new-to-Chicago production of classic Broadway hit 42nd Street will close the season, starting May 2020. The roughly eight mainstage operas the company presents each season at its home venue, Lyric Opera House, encompass a mix of popular titles and less-well-known works—performed in their original languages, with English translations projected on a screen above.
Tennessee Center for the Performing Arts is home to Nashville Ballet, Nashville Opera, and Nashville Repertory Theatre, and is also known as the home for touring Broadway productions in Nashville. TPAC presents more than 400 events each year, including a broad slate of comedians, concerts and dance companies—and even live podcasts.
The second-oldest orchestra in the United States, St. Louis Symphony Orchestra celebrates its 140th anniversary during the 2019 – 2020 season. Groups could attend SLSO annual holiday concerts, IN UNISON Chorus performances, and Live at Powell Hall concerts. The latter include performances of scores of beloved films—such as Harry Potter and Star Wars—special guest artists, and unique tributes, including for the late Queen of Soul, Aretha Franklin.
Downtown Orlando's Dr. Phillips Center for the Performing Arts is a hub for both international and local artists. The Center presents more than 400 shows each year, from ballet, Broadway, and comedy acts to kids shows, educational programs, and outdoor festivals. In 2020, the Center will open Steinmetz Hall, a multiform acoustical theater giving groups the ultimate unparalleled experience—unplugged.
Written by Sarah Suydam, Staff Writer for Groups Today.
This article originally appeared in Groups Today.
Photo Credit: Roger Mastroianni Courtesy of The Cleveland Orchestra