Destinations
Groups Today Destination articles bring travel planners new insights into well-traveled destinations and quick tips for those hidden treasures.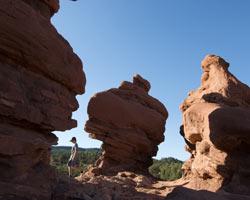 Colorado Springs, Colorado, is the ultimate hub for elevated adventure, educational experiences, and recreation. Nestled at the base of the stunning Rocky Mountains and Pikes Peak, this vibrant destination sits minutes away from ample outdoor exploration. There's so much to experience: art, culture, history, exciting activities, and stunning natural scenery. It's easy to discover something new at every turn. With so many reasons to visit, here are the top ten.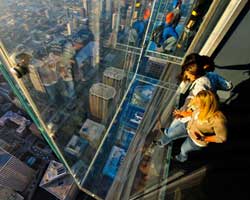 Skydeck Chicago is celebrating forty years of making unforgettable memories! Since opening in May 1974, Skydeck Chicago has attracted more than fifty-four million guests from every part of the world.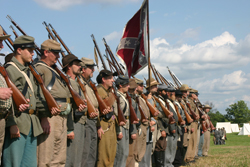 Destination Gettysburg has a new focus: Coming off the heels of what will go down in history as one of Gettysburg's largest events, the organization that markets the destination to visitors is embarking on a new adventure—one further showcasing experiences beyond the town's Civil War heritage.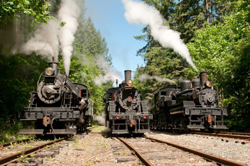 The West Fork Logging Co. Steam Unit No. 2, built in 1923, has a new home at Mt. Rainer Scenic Railroad's new museum. Formerly housed at the Lion's Club campground in Mineral, Washington, the steam unit was constructed by the Willamette Iron & Steel Works of Portland, Oregon. In addition to the steam unit, the museum has also received a builder's plate, which confirms the unit was part of Willamette Iron & Steel Works' engine No. 2208. The builder's plate was found more than fifty years ago, by someone using a metal detector in the area around Mineral Lake, where Unit No. 2 was once used to load logs onto Milwaukee Road log cars. A restoration of Unit No. 2 is planned, as well.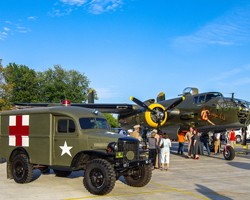 This young museum (just over a year old) has big plans for 2014, including an additional hangar and the launch of its very own PT boat. The hangar is being added for protecting visiting aircraft, for additional storage, and as a place where work can be completed on the Ford Tri Motor plane being constructed by the Tri Motor Heritage Foundation. When this group of volunteers finishes its work, plans are for the plane to be available for public rides. If all goes as planned, PT 728 will also be available for rides. This patrol torpedo boat, the type John F. Kennedy captained in World War II, has been in the process of restoration for the past year. Once launched, and after all safety inspections are passed, PT 728 will be available to the public for rides—an opportunity that exists nowhere else in the country.