Kate Scopetti: "It's in My Genes."
Kate Scopetti got her start in the industry in 1982 working at a small hotel in Indiana, Pennsylvania—the Christmas Tree Capital of the World. While the city wasn't considered a group tour destination at the time, Scopetti worked to come up with an idea to make it one.
"Indiana is Jimmy Stewart's hometown, so it hit me ... 'It's a Wonderful Life in Jimmy Stewart's Hometown!'" said Scopetti, who worked in tandem with her then-sales manager to bring the idea to life. "We interviewed Jimmy's boyhood best friend, worked with the historical society and others to help create multiple attractions."
Though this was her first product development project, it's one that's still popular and promoted in the community over 30 years later.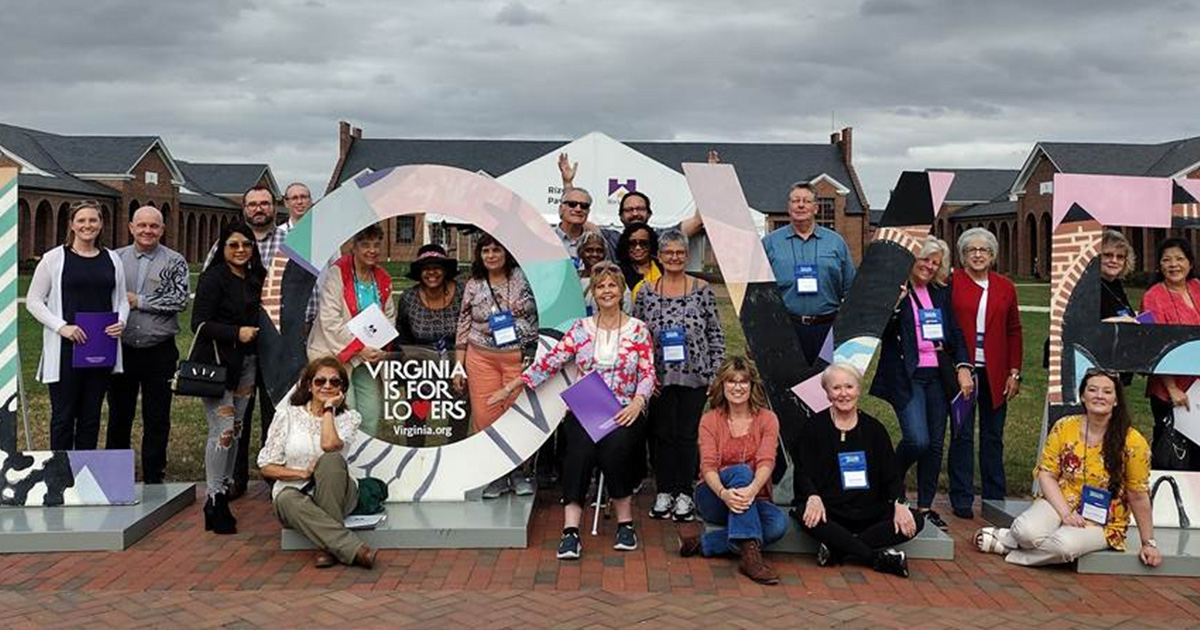 Photo at the Lucy Burns Museum, presented by the Workhouse Arts Center, formerly the Lorton Prison Complex
in Lorton, VA. Photo Credit to MARS Tours & Travel; Accent Travel Network, Accent East FAM Tour, November 2022
After experiencing early success, Scopetti was promoted and relocated to Washington, DC, before branching off in 1997 to start her own company, Mid Atlantic Receptive Services. Over the years, Scopetti's entrepreneurial drive and creativity led her to her current role as President of MARS and Companies, a full-service custom wholesale tour operator working for other tour and bus owner operators.
Scopetti—who was recently awarded the 2023 TODAY! Award by Groups Today at ABA Marketplace in Detroit—finds the growth and expansion of MARS remarkable, and reflects on highlights of her industry tenure.
"Becoming a success and well known in the DC market was a great achievement; I worked very hard creating partnerships and gaining clients," Scopetti said, sharing gratitude for industry friends and partners like Sue Arko. "I draw so much support, knowledge and enjoyment from them and I learn and gain so much insight from them."
Some of the greatest experiences Scopetti has offered over the years include: An evening under the stars and a sock hop on Route 66 in Oklahoma; visiting an oyster bar and diving into the Gullah culture in Lowcountry South Carolina; enjoying a BBQ luncheon on a deck overlooking Moon River in Savannah; golf cart tours of Bonaventure Cemetery; and more.
Scopetti believes that through times of trouble, unique and often large opportunities can present themselves.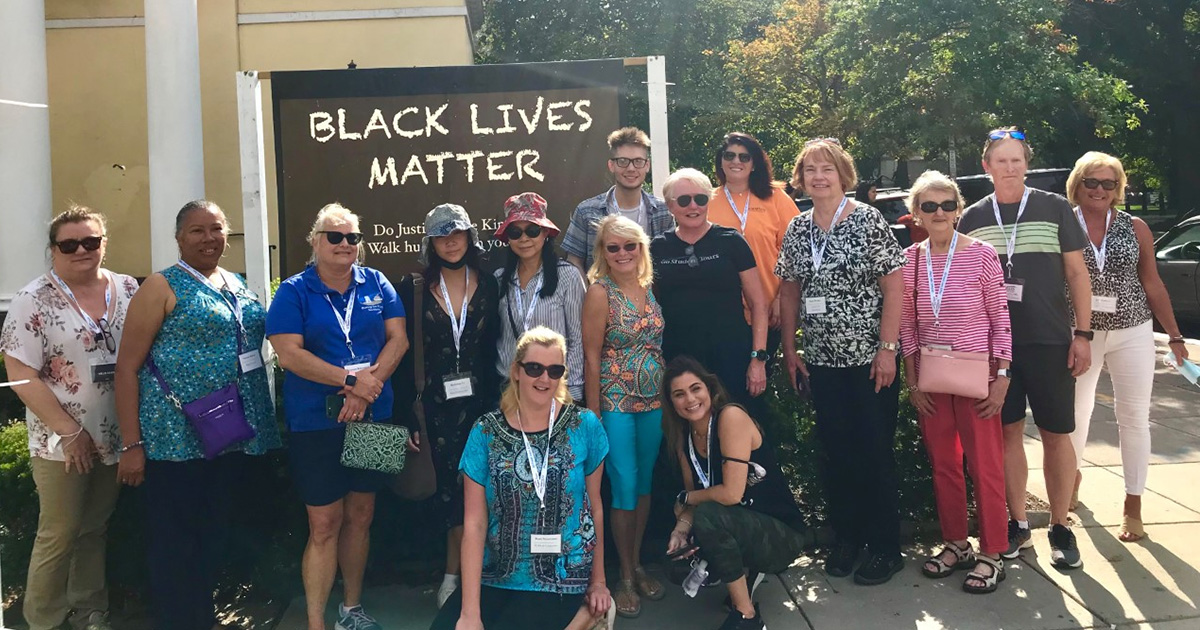 St. John's Church, Washington, DC.
Photo Credit to MARS Tours & Travel; Accent Travel Network, Accent East FAM Tour, November 2022.
"They come only rarely, and one must see them and act quickly to reap the benefits," she said, encouraging industry newcomers to find and follow their passion, learn from their mistakes and always partner with others.
"I believe that success is rooted in the love one has for their work and the positive change it brings to oneself and others. Work hard, as success doesn't come easily, and once you're there, it's even harder work to maintain and continue to grow. But remember: Hard work isn't so hard if you love what you do."
DID YOU KNOW?
As a teenager, Scopetti lived in Sicily and Paris for several months at a time with her three brothers and parents, traveling through all of Italy, Germany, Holland, Denmark, Switzerland, England, France and more.
"Looking back, sometimes I wonder what my parents were thinking, taking us trapezing across Europe in the late '60s/early 70's. But then, I know. It's the drive to explore, experience, learn, be astonished and discover. It's in my genes. Thank you, mom and dad—the journeys were filled with astonishing and life-changing experiences."
Written by Sarah Suydam, Managing Editor for Groups Today.
This article originally appeared in the May/Jun '23 issue of Groups Today.
Photo Courtesy of Mars Tours & Travel.