Lori Visser, VTA: Following Her Heart to Travel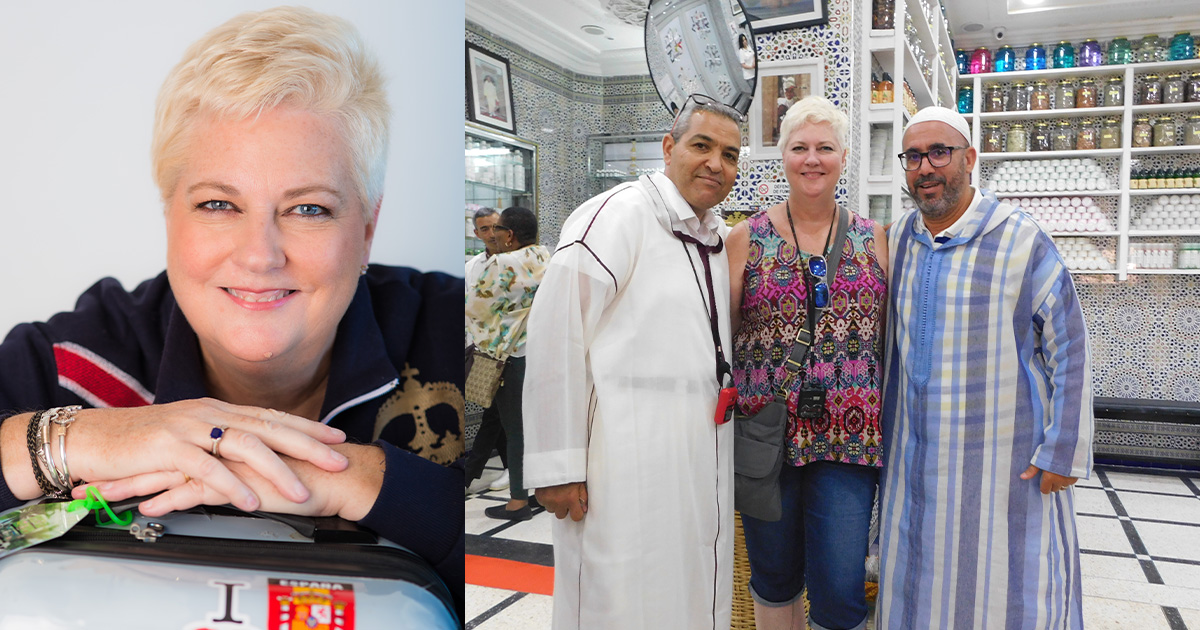 While Lori Visser, VTA knew she wanted to work as a travel advisor after high school, she initially followed a different path—one that led her into accounting and later as a corporate controller for a construction, manufacturing and commercial real estate business. She was used to often being the only woman in the room. Eventually, Visser returned to what she calls her first love: travel.
"My mom was an immigrant and my dad a railroad engineer, so I think travel is in my blood," said Visser, who now works as a travel advisor and is owner and operator of a Cruise Planners travel agency franchise. "Back in the day, it was much harder to break into the field, needing experience and connections—of which I had none back in the 1970's."
In 2014, Visser decided she'd had enough of the corporate world and decided to jump right into the world of travel, despite not having any industry experience at the time. She did, however, possess plenty of business experience that she knew would serve her well. While she began with no clients or leads, she's now able to support her family doing something she loves.
"I do a lot of training, including conferences and conventions, and since I work with over 40 cruise lines and dozens of land-based travel suppliers, there's a plethora of training resources," Visser explained, noting satisfaction in her choice to opt for the franchise route. "I don't need to spend my time on systems, websites and software, and we have a great 'home office' that backs us on our road to success."
When thinking about challenges faced in her career so far, Visser—like most travel industry professionals—looks back on the pandemic and its many obstacles as a tough time. From booking and canceling trips without pay, to waiting on hold for hours on end, to keeping up with worldwide travel restrictions (some of which continue today), Visser acknowledges what many felt:
"We became experts in cancellations."
Because Visser herself loves to travel, she considers helping give others once-in-a-lifetime trips an experience that's second to none. She reflects on memorable trips she's organized for clients (a complicated couples trip to Africa and South Africa and an Alaskan cruise with 47 cousins come to mind).
Lessons learned abound, from finding the best approach for advising clients when the unexpected happens, to balancing always being on-call, to encouraging clients to never skip travel insurance. And while Visser enjoys accolades like earning various sales awards, she says her career highlights undoubtedly stem from receiving amazing reviews and unexpected testimonials.
"I have a federal judge who is a fan!"
Visser says industry newcomers should recognize that success won't happen overnight. She suggests getting to know local Business Development Managers and training resources and considering specializing in a certain niche.
"If you're invited on a FAM, be on your best business behavior; it's a business trip—not a boyfriend's/girlfriend's weekend," Visser said, emphasizing the importance of dressing appropriately, respecting hosts by being on time, using your manners and being attentive. "Keep quiet when walking the resort, move over for guests, and don't touch things in rooms set up for guests.
"Overall, it's harder than you expect it to be. Don't get into the industry just because you 'love to travel.'"
MORE ABOUT LORI
Visser is also an adoptive mother, having adopted two daughters alongside her husband when she was ages 44 and 46. Visser quipped, "I'm an old lady with teens to keep me young!"
Written by Sarah Suydam, Managing Editor for Groups Today.
This article originally appeared in the Mar/Apr '23 issue of Groups Today.
Photo Courtesy of Snap Studio.