A Unique and Authentic Experience in Mainland Ecuador
By investing in micro-entrepreneurship and local artisans, the launch of the ME Ecuador Trail allows travel advisors and travelers alike to support sustainable travel in Ecuador in a bold way.
Big Five Tours and Expeditions (Big Five), in partnership with Art Experiences Travel, have jointly announced the launch of the ME Ecuador Trail as a new and authentic offering in mainland Ecuador, allowing travel advisors and travelers alike to support local artisans and community tourism as a long-lasting part of the tourism equation.
Ecuador, like other destinations and as an established tourism destination in South America, has a major challenge—ensuring tourism dispersal beyond its main tourism draw, the Galapagos Islands. In fact, continental Ecuador competes for the same customer that is coming to the country specifically for one experience. However, the one thing often being left out tourism conversations was local artisans and micro-entrepreneurs that played a small role in the tourism economy of Ecuador.
The pandemic laid bare the struggle of these local artisans—all suffered a major impact in their micro-businesses, many lost everything and some reverted back to substance abuse or worse. This led to the co-founding of ME Ecuador, a collaborative that prioritizes pathways to visibility for Indigenous communities, artisans and artists among travelers, travel advisors and travel providers.
The organization, which was co-founded by three tourism industry leaders (including Big Five and Art Experiences Travel), was created with the goal of giving these micro-entrepreneurs a chance at becoming responsible members of the tourism industry in Ecuador by helping write their own business plans and holding them accountable through a code of ethics agreement.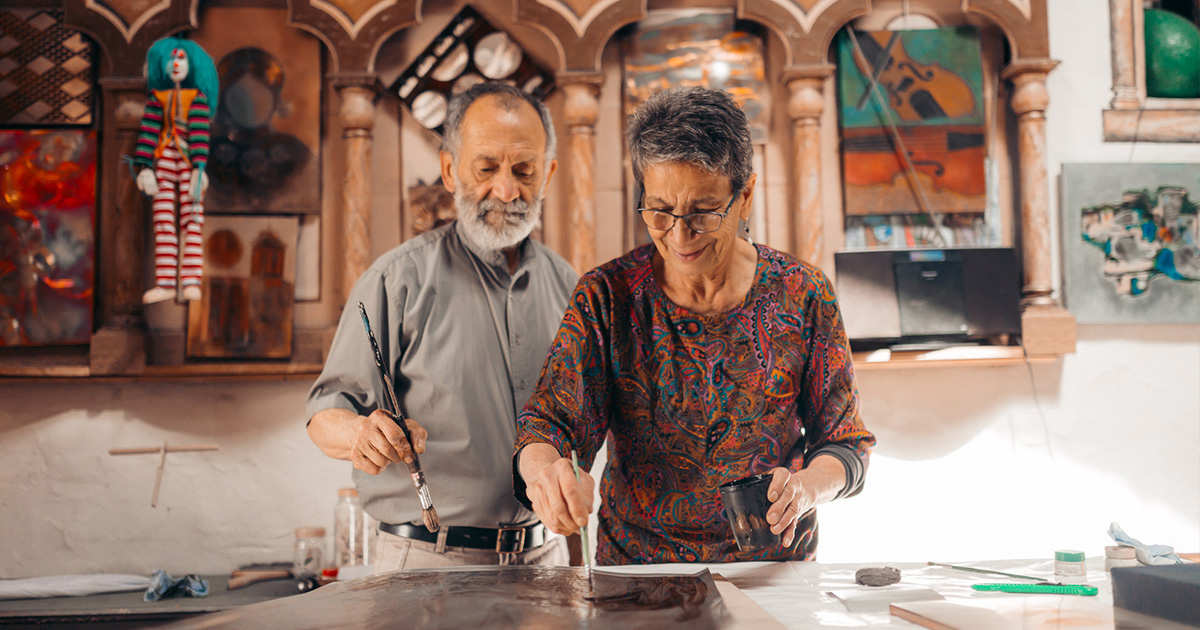 "Ecuador has a unique challenge in that the different regions on [the] mainland literally compete for the same client's attention, playing out on the region level. The key component left out is the local people, one of the main pillars of sustainable tourism," explained Ashish Sanghrajka, President of Big Five Tours & Expeditions. "Local artisans, chefs and all micro-entrepreneurs felt the effects of the pandemic more than any other sector of the country. Unemployment jumped fivefold during that time. The ME Ecuador Trail and the ME Ecuador initiative focuses on making these local communities the primary focus for how regions on mainland Ecuador are chosen. The question is not where one goes in Ecuador, rather who you are going to meet in Ecuador."
Ecuador is multi-diverse, boasting 14 different Indigenous tribes. In addition, it celebrates many artisans and artists that have mixed Indigenous art crafts with Spanish influences, making it their own version of mestizo art. The ME Ecuador Trail, operated in collaboration between Big Five and Art Experiences Travel, is a sustainable tourism initiative designed to invite Ecuadorian micro-entrepreneurs to the tourism table and allow them to thrive and become a voice and teacher for others in their communities to join in the effort of sharing their craft/skill with the world.
"Sustainable travel is not only about focusing on [our] carbon footprint, it is also about amazing transformational experiences, which MEs can more than deliver. Sustainable travelers of all ages are curious and always willing to accept a deep cultural immersion, even more so when it is shared personally by safe keepers of culture and tradition," said Sebastian Vergara, President & CEO of Art Experiences Travel. "The ME Ecuador Trail and ME Ecuador initiative hold the key for transformational community tourism in Ecuador that lines up a fair pricing policy that is focused on changing the lives of Ecuadorian micro-entrepreneurs and in turn keep culture and tradition alive for generations!"
To learn more and see the full suite of Big Five's land-based programs and tours centering Ecuador's Indigenous communities, click here.
Courtesy of Groups Today.
Photo Courtesy of Art Experiences Travel.