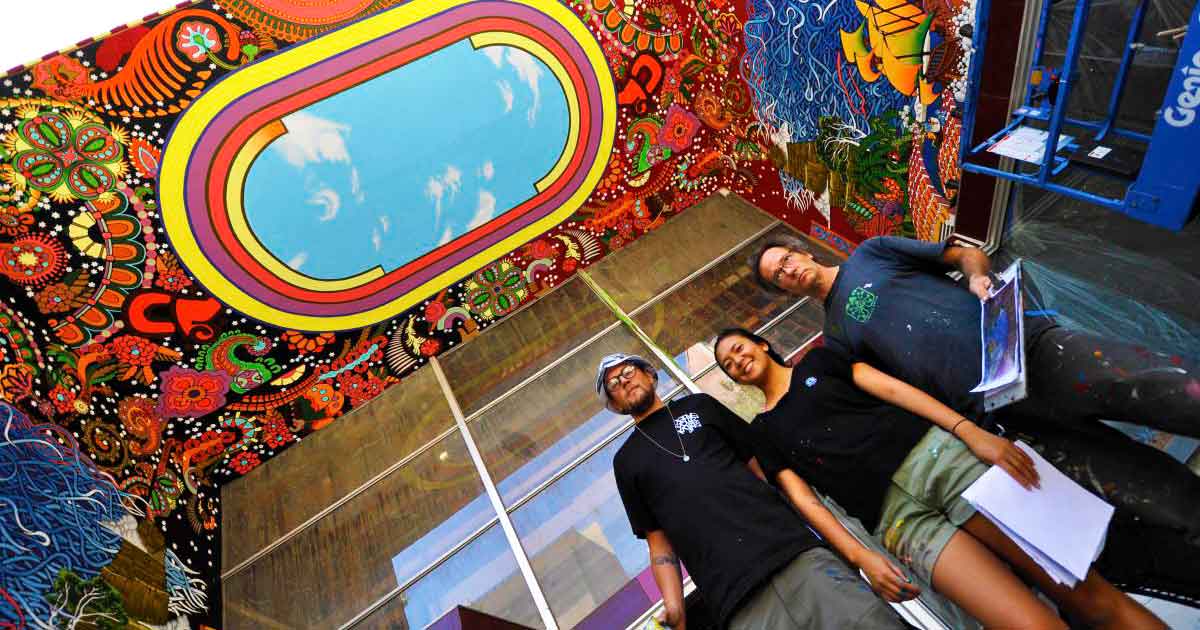 Three Downtown Sacramento Restaurants to Try in 2019
The new year brings several new downtown eateries for groups to try when visiting Sacramento.
One is owned by Oliver Ridgeway, former Grange Restaurant and Bar chef; another is similar in concept to San Francisco's Ferry Building; and, finally, Sacramento legend and Tower Records founder Russ Solomon gets his culinary tribute with the upcoming opening of an eatery in his name.
Chef Oliver Ridgeway is known for his work at Grange Restaurant and Bar and as a lead chef at Sacramento's Tower Bridge Dinner. His newest project is his own restaurant, with a nod to his British heritage.
"It's very cosmopolitan. It's got a brasserie inspiration that's unpretentious. I wanted it to be high quality but approachable."
Large-format entrees are complemented by shareable dishes and appetizers, and Ridgeway focuses on sourcing high-quality ingredients that are local whenever possible. The house-made sausages rolled in a puff pastry and served with curry mustard are a throwback to his youth, when he'd snack on them after schooldays; at the other end of the spectrum is local caviar from Sterling and Passmore Ranch, at prices that still make the dish approachable.
The food is prepared in an open kitchen, allowing diners at the counter to watch the chefs work. The cocktail menu carries a lot of gin options. And with a patio that can seat up to 75, Ridgeway is excited to open his establishment on Capitol Mall, where diners can see Tower Bridge at one end and the Capitol at the other.
Camden Spit & Larder is located at 555 Capitol Mall.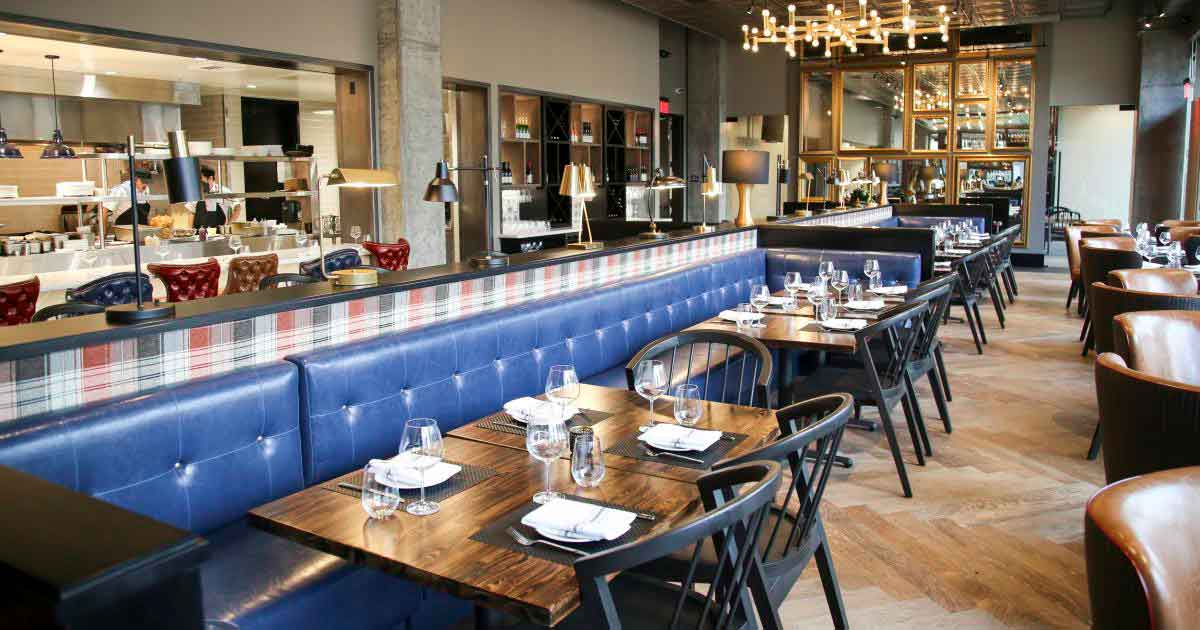 Photo courtesy of Camden Spit & Larder
The much-anticipated opening of The Bank brought another spot for Sacramentans and groups to spend time and enjoy food and drink downtown. Reminiscent of the public market halls popular across the country in places like San Francisco and Boston, The Bank features self-serve beer taps, an elegant and airy atmosphere on the main floor, private rooms available for rent, and a growing list of food vendors, with more set to open in the coming months.
Set in a historic bank building, part of the space's charm is being able to feel like you're stepping back in time—to an era where banks spared no expense—and getting a chance to walk through the original, preserved vault doors on the way to some seating areas.
Often busy around events at the Golden 1 Center, The Bank is a popular spot for happy hour and should be on any group's radar as a place for a sample of Northern California eats and drinks.
The Bank is located at 629 J St.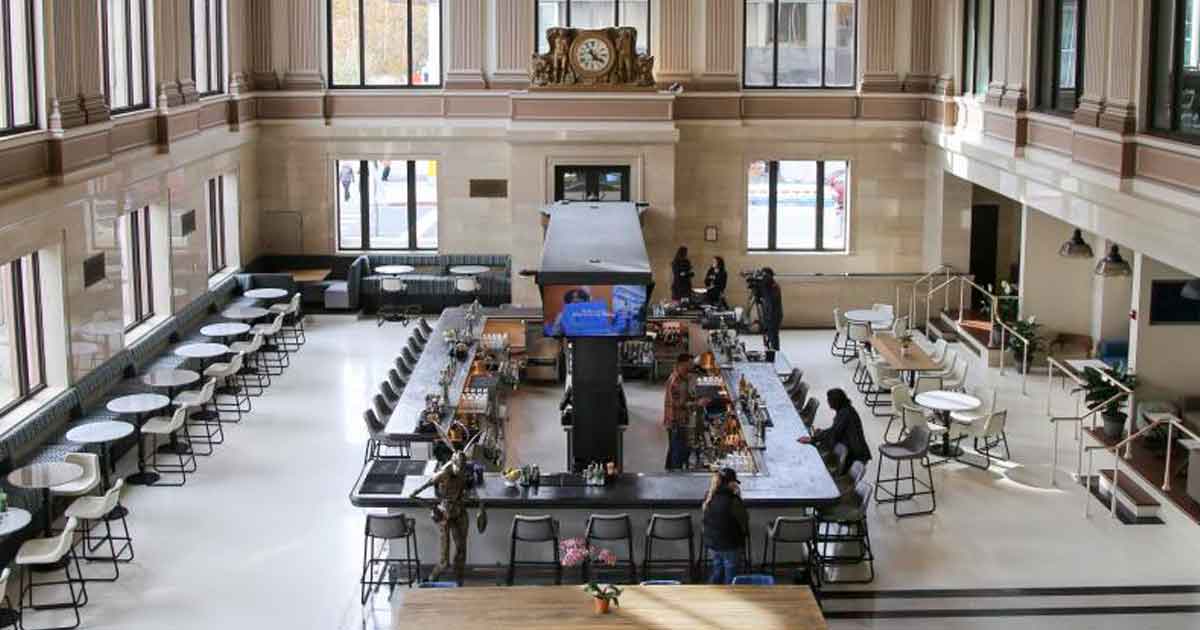 Photo courtesy of The Bank.
Tower Records was a Sacramento business of worldwide renown. Its founder, Russ Solomon, is the namesake of the new Solomon's Delicatessen, a Jewish deli set to open in the first part of 2019 on K Street near Downtown Commons.
The striking mural on the front of the building was laboriously restored, the deli will boast the largest patio on the street, and the interior will feature '60s and '70s décor, recalling the Tower Records heyday. Executive Chef Aimal Formoli's menu is all original recipes. Co-founder Andrea Lepore calls the cuisine "newish Jewish."
"It's a modern delicatessen," Lepore said. "A lot of people have experienced delis in other parts of the country and are only used to matzo ball soup and pastrami sandwiches, which you can have here. But there's also sturgeon and a roasted beet sandwich, gluten-free bagels, and lots of vegan options."
The deli is counter-service. In addition to eight seats at the counter and lounge seating on two floors, the patio will be a big draw, and Lepore anticipates plenty of to-go orders. The upstairs space—The Russ Room—can hold 150 and a stage will feature live music acts, comedy nights, and other events, such as book tours. Unique drinks will be available, many of them made using Solomon's favorite liquor: Japanese whiskey.
In a business built as an homage to Solomon, it's only fitting that a menu item would be named after him. "The Russ" is house-made nova lox or local smoked sturgeon, plain schmear, pickled onion, capers, and tomato on a toasted bagel.
Solomon's Delicatessen is scheduled to open at 730 K St. in the first part of 2019.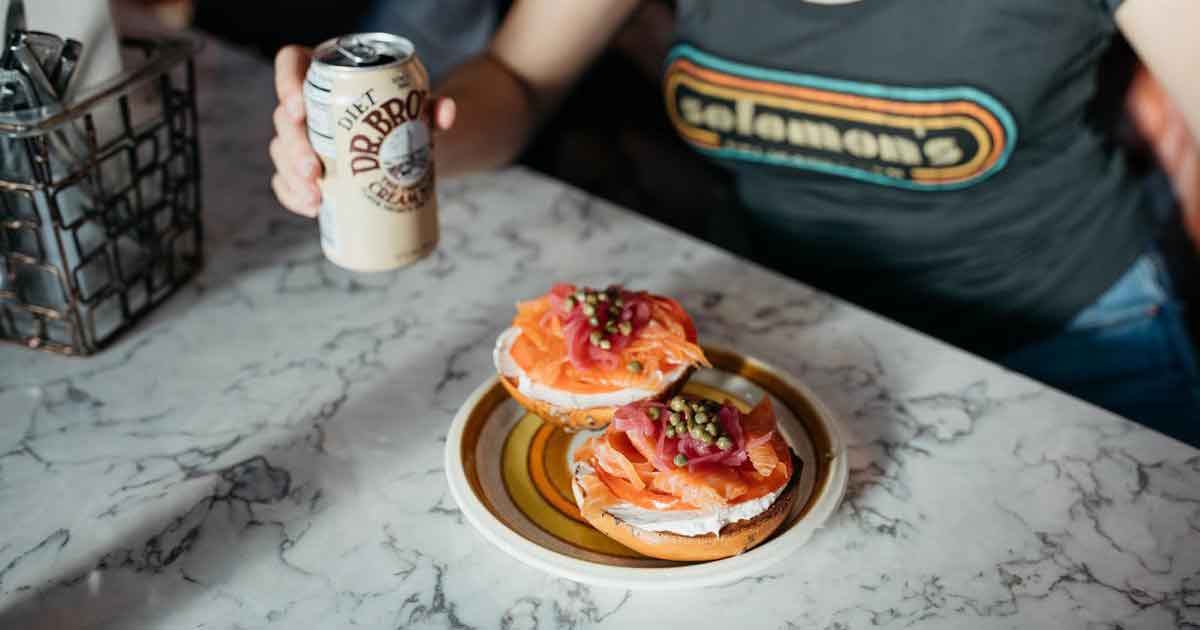 Photo courtesy of Nicolette Lovell.
Main photo courtesy of Angelo Esquivel.