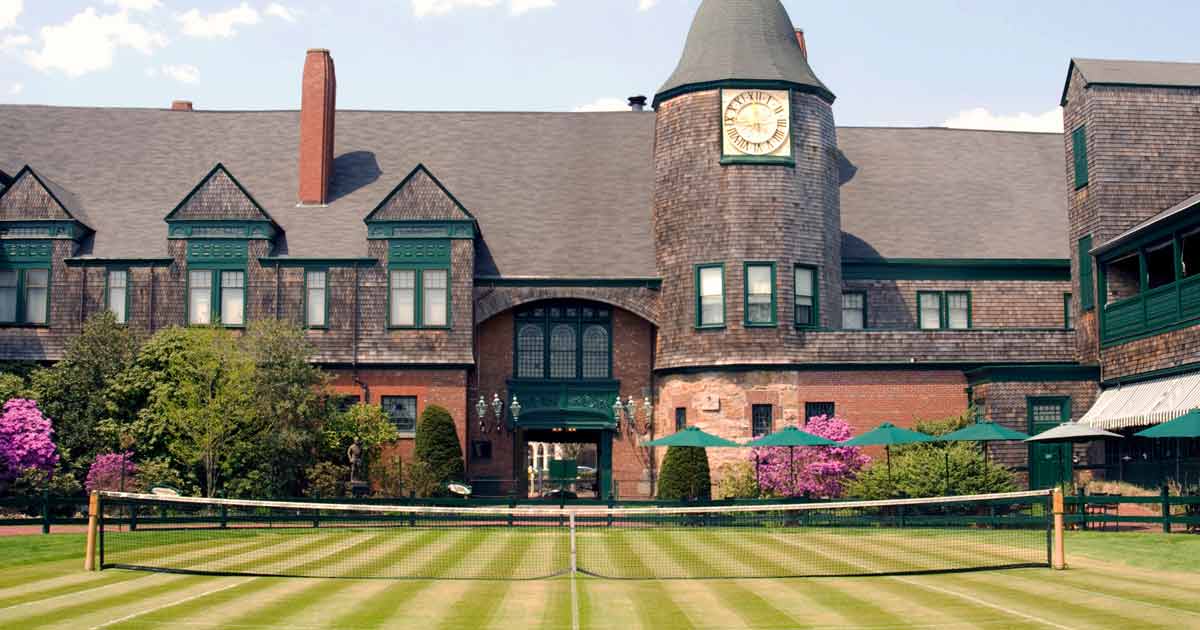 Tennis Legends Live Here
There's something magical about the International Tennis Hall of Fame.
Situated in scenic Newport, Rhode Island, the ITHF combines a National Historic Landmark with modern technology for a museum experience unlike any other. In addition to housing the largest collection of tennis memorabilia in the world, the ITHF is also home to 254 of the greatest legends in tennis.
When your group enters the pristine seven-acre campus encompassed by more-than-100-year-old architecture, they're instantly taken to a place where time slows down and curiosity awakens. Once entering the museum, groups will travel through time from the Birth of Tennis to present day, where each era will provide a unique perspective on tennis' influence on fashion, culture, art, and society.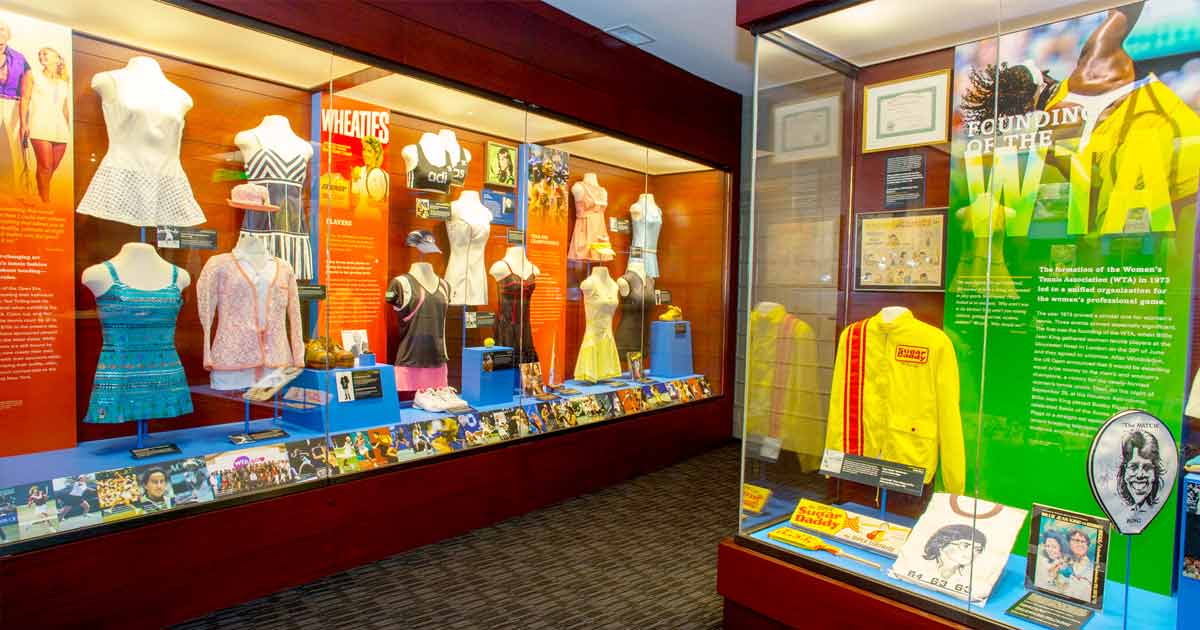 Groups can explore incredible collections that include memorabilia from the iconic "Battle of the Sexes" match, Serena Williams' original catsuit worn at the French Open in 2002, and the illustrious US Open trophies (on display year-round, except during the US Open) and so much more! Plus, get hands-on with multimedia exhibits like the 5-foot-long interactive Tennis Touch Table, where groups can serve up trivia questions to their friends—or the Roger Federer Hologram, in which the 20-time Grand Slam champion explains why he loves tennis. There are countless stories for your groups to discover amongst the more than 2,000 objects on display!
At the completion of the museum visit, groups can extend their tour to the grounds, take a stroll through the Legends Walk, and admire the famed Tiffany clocktower and impeccably preserved shingle-style architecture. From there, they can walk a few steps to the iconic La Forge restaurant to enjoy an exceptional dining experience—where groups save 10 percent. There's nothing like eating a delicious lunch at the outdoor patio adjacent to the beautiful historic horseshoe piazza, with the cool Rhode Island breeze at your back.
In addition to the museum, the 7-acre property includes 20 courts where groups can don their tennis whites and play tennis at the Hall of Fame Tennis Club. The HOFTC is one of the few grass court clubs in the country open to the public. They can play a match, hop in a clinic or take a lesson with the ITHF's pros.
After all, where else can you play on the same courts that have been graced by Rod Laver, Chris Evert and so many other tennis legends?
For more information and to schedule your group visit, see International Tennis Hall of Fame.
Courtesy of the International Tennis Hall of Fame.