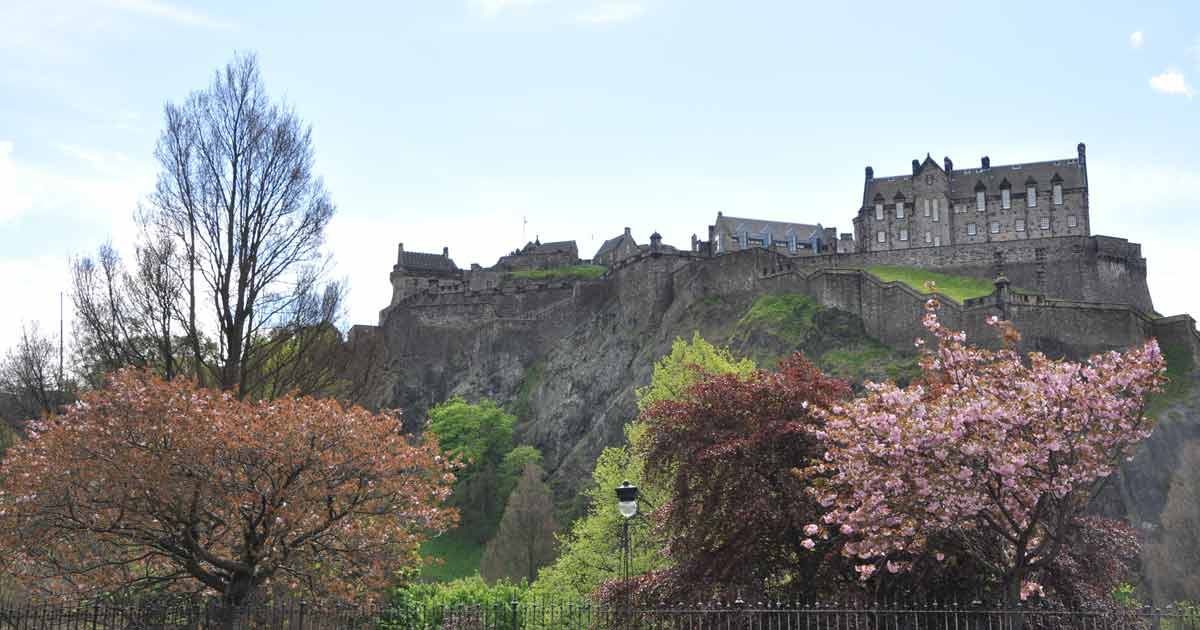 Feel Like a Royal in Edinburgh
There's a distinctly medieval vibe to Scotland's capital city and it's no surprise, considering it's steeped in history and seamlessly blends the old with the new.
If groups are looking to climb the same steps and wander the very grounds that once housed historic figures they've read about—real and fictional—these castles in Edinburgh are an ideal stop.
Edinburgh Castle
Arguably one of the most famous castles in the world, Edinburgh Castle is home to many treasures and events that greatly shaped Scottish history. Known as The Honours of Scotland, the crown jewels of Scotland may be seen—displayed in the Crown Room—and are surrounded by a special exhibition. The scepter was presented to James IV by Pope Alexander VI in 1494, while the crown was first worn for the coronation of James V's wife Mary of Guise in 1540. They were first used together for the coronation of Mary Queen of Scots in 1543.
Take a guided tour led by experienced, knowledgeable guides who are ready to answer any question they may have, or enjoy an audio tour, allowing groups to move at their own pace throughout the large castle.
Midhope Castle
Though the inside of this castle isn't nearly as glamorous as one might believe, Midhope Castle is a perfect stop for those who are fans of the show Outlander. Why? Because it's the filming location for Lallybroch—more easily identified as Jamie Fraser's home. Fans of the wildly popular show agree it's worth the visit.
The castle dates to approximately 1458 but might possibly be older, with the first reference to the castle presenting itself in a document concerning a boundary dispute between Henry Levingstone and John Martyne, laird of then-Medhope. It has since gone through various restoration efforts. Be sure to also visit Hopetoun House and the rest of the grounds on which Midhope Castle resides.
Palace of Holyroodhouse
The Queen's official Scottish residence is a luxurious look inside real royalty. Though the Queen usually only stays there during Royal Week each year, there's still plenty to admire while visiting. Groups are granted access to a variety of rooms and treasures, including those of the King's bedchamber and Mary Queen of Scots' elaborate chamber. Groups of 15 or more can even take a private guided evening tour of the Palace and go behind the ropes in rooms not normally open to the public—all led by an expert guide. The tour includes a glass of champagne, naturally.
Also worth checking out are the Palace Gardens, host each summer to The Queen's annual Garden Party.
Written by Sarah Suydam, Staff Writer for Groups Today.
Photo courtesy of Marketing Edinburgh.