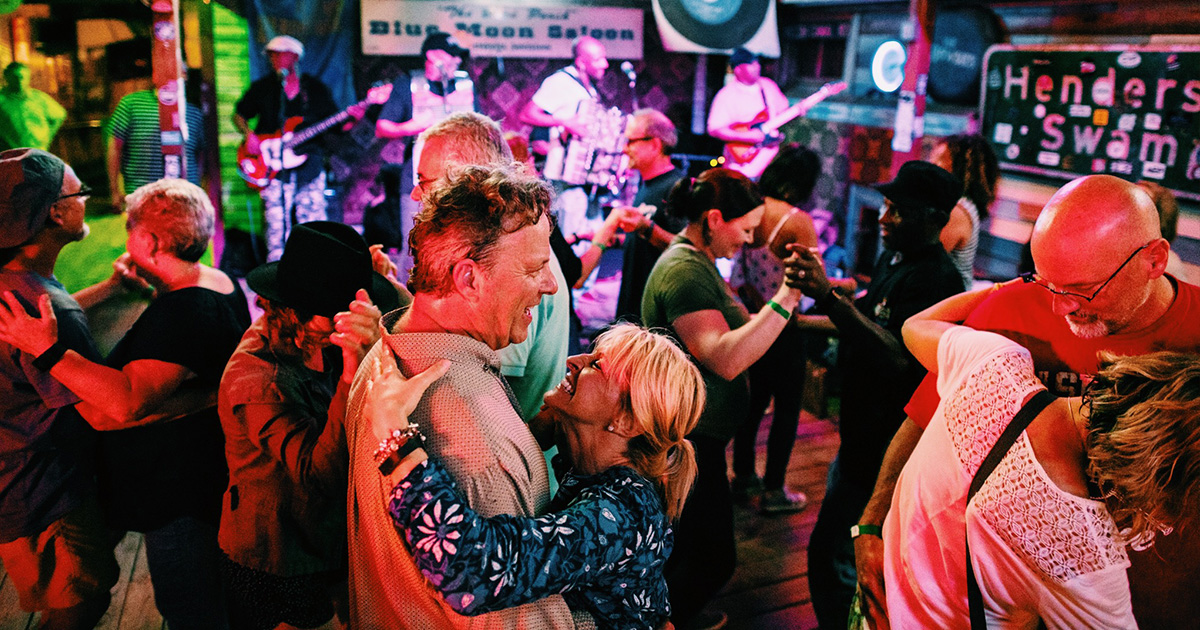 Savor the Spirit of Louisiana: Sights, Sounds, Seasonings and Celebrations
When it comes to cultural heritage, distinctive cuisine, diverse terrain, musical significance and an overall festive vibe, there are few places in the U.S. that can boast all of these appeals more than Louisiana. Named after King Louis XIV of France, and home to a population with African, Canadian, French, Native American, European and Haitian roots, the Bayou State offers a wealth of activities and attractions to explore.
Did you know? Louisiana is the only state in the country that has parishes instead of counties. That detail dates back to when it was under Roman Catholic rule, and the territories were delineated by church parishes. It's a bit more complicated than that, but that's the gist! With that in mind, there's no better starting point than St. Landry Parish, where Academy of the Sacred Heart resides. It's not only the second-oldest school in the U.S. west of the Mississippi River, it's also the site of a Vatican-recognized miracle. In addition to its 225-acre grounds, formal gardens and oak-lined paths, there's an educational tour that includes Le Petit Musée and the Shrine of St. John Berchmans. Here, photo opportunities abound!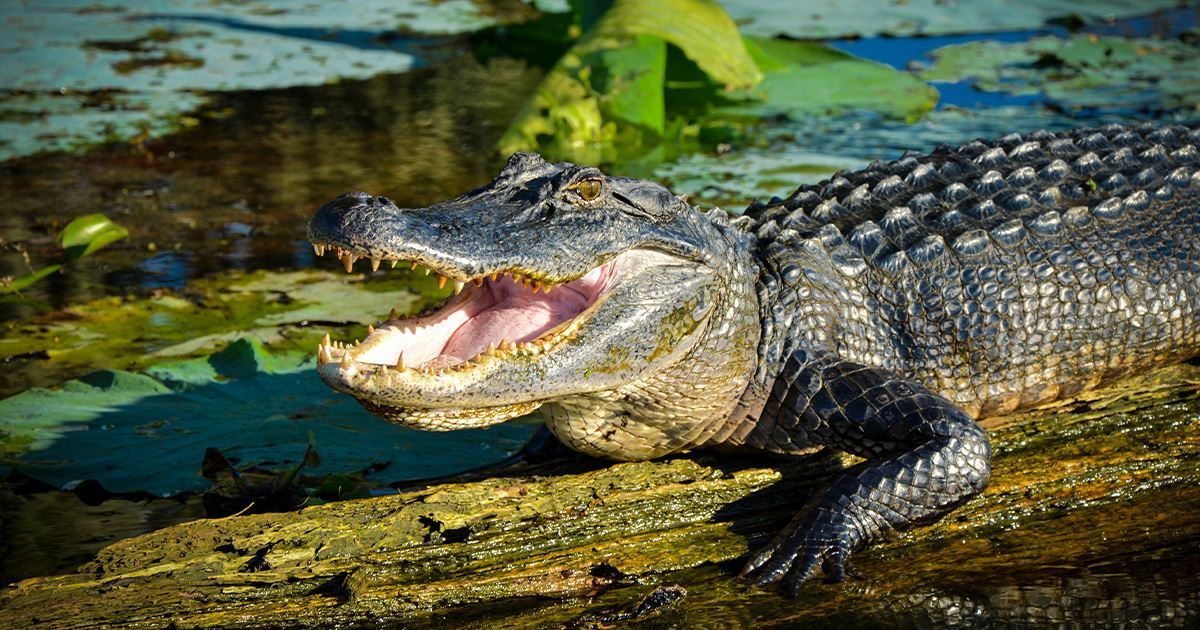 St. Landry Parish is also a great place to dip your toes into an immersive swamp adventure. Cajun Customized Excursions, led by the highly knowledgeable Captain Mark, takes groups deep into the Atchafalaya Basin where there's an abundance of wildlife and natural beauty, as well as the likelihood of spotting a few gators. This activity is best planned with smaller groups, as their maximum on their "Wood Duck" vessels is six.
Other musts in the area include the Cajun French Music Hall of Fame, Creole Heritage Folklife Center, Evangeline Downs Racetrack and Casino, NUNU Arts & Culture Collective and Savoy Music Center. The Louisiana Orphan Train Museum is also not to be missed, according to our experts. Round out your visit at Bayou Teche Brewing for craft beer and live music on the weekends and a tour at Tony's Country Store, where Tony Chachere's Creole spice blends are made and sold.
Next, venture south to Lafayette, known as the Happiest City in America. One of the draws that's particularly popular with groups is Vermilionville, a historic park that recreates Acadian, Creole, and Native American life from 1765 – 1890. There's also the 20-mile Azalea Trail, which is especially stunning when in bloom starting in March, but enjoyable year-round for its historic and cultural areas and wide variety of architectural styles. To take it all in, go on a trolley or self-guided tour that runs through downtown, garden neighborhoods and university districts.
An additional point of interest is Martin Accordions, which offers tours of the shop, a musical performance, and demonstrations of the instrument that's central to the Cajun and zydeco musical sounds. For another classic Cajun experience, visit the TABASCO® Brand Factory and Museum. They offer tours, cooking demos, and a culinary course, plus they have an on-site restaurant. While there, head over to Jungle Gardens on Avery Island to see the birds, indigenous wildlife and botanical specimens that inhabit the 170-acre expanse. Before you leave Lafayette, don't forget to stop at Gator Cove and have a taste of Wildcat Brothers Distillery's craft rum and cocktails.
Next on the itinerary is Pointe Coupée, which is nestled amid the glistening inland waterways of the Mississippi River, Old River and the Atchafalaya River. As a community that's older than the state of Louisiana itself, it has a vibrant history and many attractions that tell its early stories. The Pointe Coupée Parish Museum is a great jumping off point, where groups can tour the 19th-century Parlange Plantation on the banks of False River. Julien Poydras Museum and Art Center is another favorite stop. Home to the Pointe Coupée Historical Society, the 1924 school hosts history talks and exhibits, roundtable discussions, concerts, plays, films and more.
Also recommended is the New Roads Visitor Center for its many exhibits, featuring vintage boat motors, local art, agriculture and memorabilia from New Roads' Mardi Gras of years past. While there, hit downtown Main Street, a hotspot for shopping and dining.
From there, venture over to Baton Rouge, Louisiana's capital city and residence of Louisiana State University. Step back in time at the LSU Rural Life Museum, which offers insights into 18th and 19th century Louisiana life and culture. To get a view of an authentically restored 1792 French Creole plantation home, plan a trip to Magnolia Mound, which includes a historic museum house, an open-hearth kitchen, overseer's house, quarter house, crop garden pigeoneer and carriage house. Louisiana's Old State Capitol provides more history of the area for groups to dive into, and the Louisiana Art & Science Museum and Irene W. Pennington Planetarium offers an intersection of art and science to fuel discovery, creativity and knowledge building.
Before moving on, be sure to visit Electric Depot, a 103-year-old building that was once an energy plant, but has since been transformed into a bustling entertainment center with shopping, food and spirits, live music and bowling. A short drive away and right near the Mississippi River is Oxbow Rum Distillery, where groups can take a tour and do some tasting.
Now, onward to New Orleans! There's a tremendous amount to do and see in The Big Easy; following are some of the most loved options. First up is the National WWII Museum, which has been a NOLA landmark for more than two decades. Filled with exhibits, multimedia experiences, and personal accounts, it also has recently introduced its Expressions of America exhibit, an immersive light and sound show that wows audiences with music, special effects, and 90-foot-tall projections capturing the lives of those who served.
Also newly opened is Vue Orleans, located on the top floor of the Four Seasons. Offering 360-degree panoramic views of the city and waterfront from its indoor and outdoor observation decks, it's an ideal way to absorb the sights and sounds of this magnificent metropolis.
Groups could simply wander the streets of New Orleans and encounter curiosities galore, but for more structure, consider stops at Mardi Gras World, New Orleans Museum of Art, Audubon Zoo and JAMNOLA (Joy, Art & Music), described as a "Cultural Funhouse." You could also take a carriage ride, riverboat cruise, or airboat swamp tour to carouse the town by both land and water. Whatever you do, don't leave without embarking on a ghost tour with French Quarter Phantoms, New Orleans' premier walking tour company. There are a number of chilling options, from vampires to voodoo; saints to sinners. Plus, walks through the Garden District, French Quarter and more.
Written by Allison Kay Bannister, Contributing Writer for Groups Today.
This article originally appeared in the Mar/Apr '23 issue of Groups Today.
Photos Courtesy of Lafayette Travel.