Refract: The Seattle Glass Experience Returns for Fourth Year
Seattle, regarded as the U.S. hub for studio glass art, is inviting visitors to experience the colorful magic of Refract: The Seattle Glass Experience. Back for its fourth year, Refract has become a favorite festival for visitors and locals alike. Returning October 13-16, the 2022 program will feature new exhibitions, parties, studio tours, live demonstrations and opportunities to connect directly with studio glass artists—from rising local talents to master glassmakers.
"This year will be an even bigger celebration of the incredible glass art community that we have in the Pacific Northwest," said Michelle Bufano, Chihuly Garden and Glass Executive Director. "We're thrilled to share that Refract is returning with even more artists, exhibitions, demonstrations and events in person. Our glass community is gearing up for this one-of-a-kind experience, perfect for all art enthusiasts."
"Refract has quickly become one of the nation's most anticipated celebrations of glass art—with events appealing to curious newcomers to long-time collectors and anyone in between," said Tracey Wickersham, Visit Seattle Senior Director of Cultural Tourism. "That accessibility for glass art education is part of the magic of this festival. As a festival with primarily-free programming, Refract has opened opportunities for more people to experience the beauty and depths of this craft."
The 2022 program is shaping up to be the largest to date, with nearly 70 artists represented at more than 50 events throughout Seattle and neighboring cities including Everett, Bainbridge Island, Issaquah and Tacoma.
Program highlights include: New exhibitions, including Chihuly by Dale Chihuly (Traver Gallery), Perspective by John Kiley (Traver Gallery), What If? by Ginny Ruffner (Bainbridge Island Museum of Art), the Edges and Facets by Anna Skibska (Schack Art Center) and #NaughtybyNature by Benjamin Wright (Method Gallery).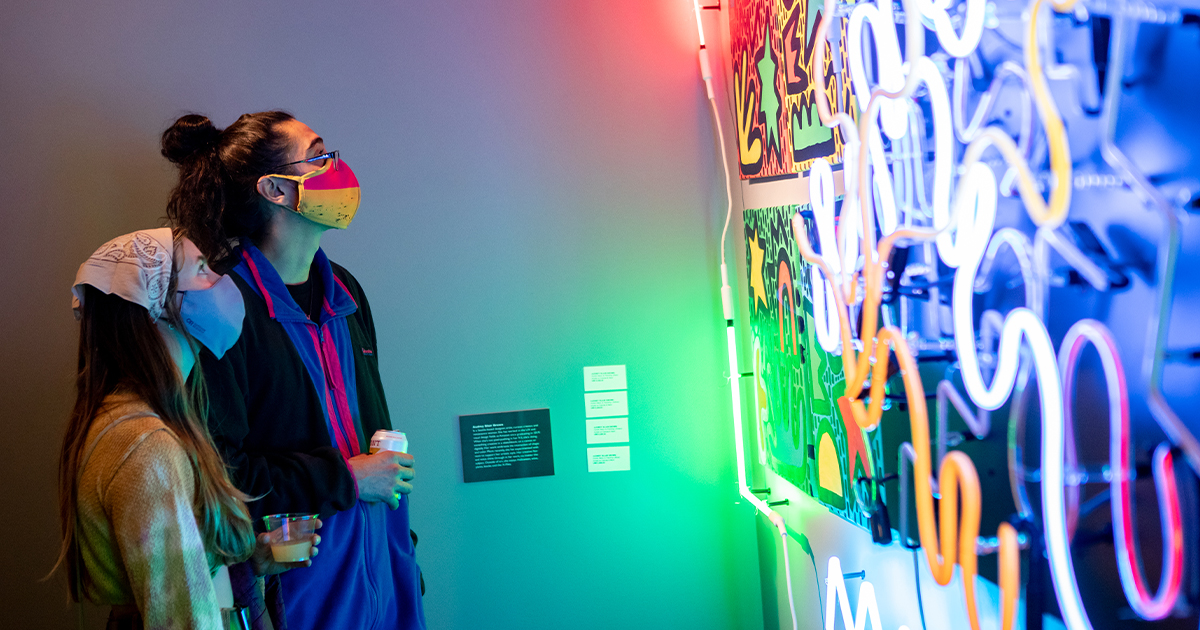 Events and parties include: Gather: The Official Opening Party and Exhibition* (October 13 at Chihuly Garden and Glass), Pilchuck Glass School's 44th Annual Auction & Gala* (October 15 at Fremont Studios), Glass Eye Studio open house (October 14 at Glass Eye Studio), Celebration of Native Art Exhibition Opening Party (October 14 at Seattle Glassblowing Studio), Aperitivo at the Maestro's Seattle Showroom* (October 14 at Lino Tagliapietra Studio), an Artist's Reception for Paul Cunningham (October 16 at Gallery Mack) and a rare Guided Tour of Dale Chihuly's Boathouse* (October 13, location will be shared with registrants prior to event).
The event is also host to a variety of exclusive tours and access to artist studios, including: The Refract Artist Open Studio Tours (October 15-16 at 10 usually private locations across Seattle), Glass and Décor Tour (October 15-16, various locations across North Seattle), Glass Art Society (GAS) Refract Experience* (October 13-16 at Glass Art Society), a Special Behind the Scenes Tours of the Glass Art Collection* at SEA Airport (October 14 at Seattle-Tacoma International Airport) and a Special Tour of Port of Seattle's Glass Collection* (October 15 at Pier 69).
Groups could also enjoy artist demonstrations, including Connecting Creatives with Dan Friday and Team (October 15 at Café Aroma), daily demonstrations at Seattle Glassblowing Studios featuring the region's top talent, and the Pike Place Market Glass Artist Showcase (October 16 at Pike Place Market).
* Denotes ticketed or RSVP-required event. Visit the Refract website to learn more and secure your spot.
Courtesy of Groups Today.
Photos courtesy of The Seattle Glass Experience and Megan Swann Photography