Orlando Makes a Splash in 2022
From a whole new theme park to unique hotel openings and other exhilarating adventures, Orlando welcomes 2022 with a plethora of new experiences for groups. Known as an entertainment destination that has continued to expand and evolve, Orlando has much in store for those with the Sunshine State on their radar. See what's making a splash!
"Travelers in 2022 are prioritizing vacation plans to reconnect with family and friends through new experiences that create unforgettable memories, and Orlando is the perfect destination to do that," said Casandra Matej, president and CEO for Visit Orlando. "Orlando is ready for an exciting year ahead with openings ranging from a brand new Peppa Pig theme park and acoustically perfect performance hall at the Dr. Phillips Center for the Performing Arts to Walt Disney World Resort's 50th anniversary celebration festivities."
Theme park thrills abound with Walt Disney World Resort's 50th anniversary celebration, which brings new experiences to all four theme parks and beyond. New for 2022 is the Guardians of the Galaxy: Cosmic Rewind, EPCOT's first "other-world" showcase pavilion opening in the summer. It features a new storytelling coaster that rotates 360 degrees to focus on the action, including the first reverse launch on a Disney coaster.
Also opening in February is Ice Breaker, SeaWorld Orlando's first launch coaster. The ride features four launches, both backwards and forwards, culminating in a reverse launch with a 93-foot-tall spike with 100-degree angle, the steepest vertical drop in Florida.
Don't forget: The world's first Peppa Pig Theme Park will also open in February at LEGOLAND Florida Resort. The standalone theme park will feature multiple rides, interactive attractions, fun live shows, themed playscapes and water play areas.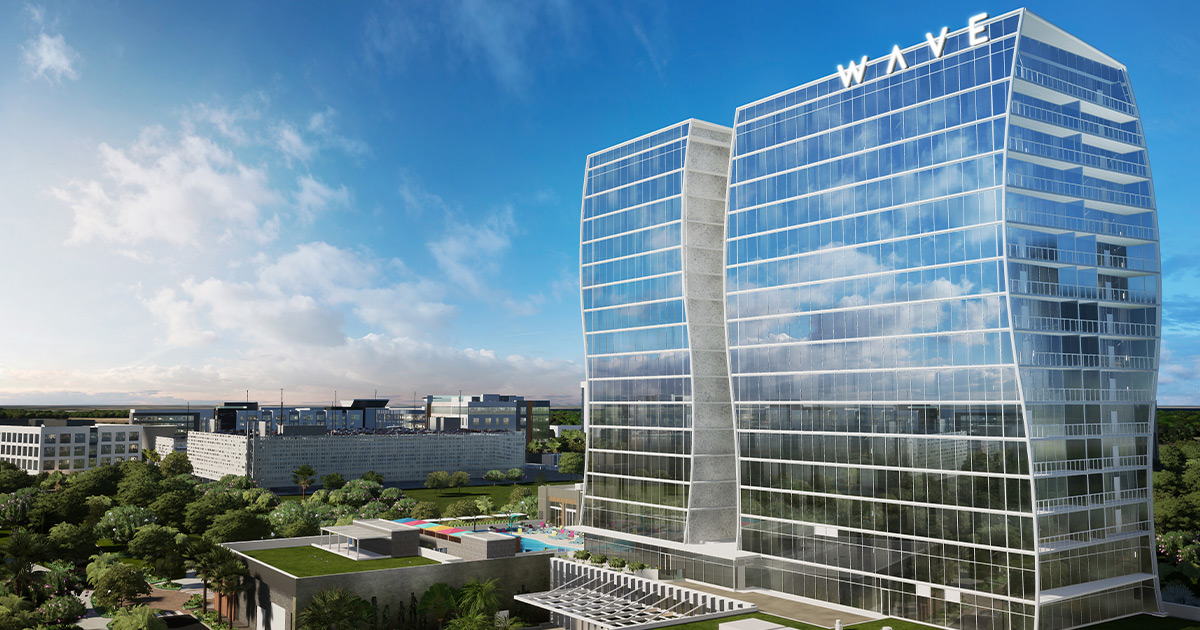 Outside of the theme park realm, groups could also anticipate the January opening of Steinmetz Hall at the Dr. Phillips Center for the Performing Arts, a facility which achieves an N1 sound rating—the lowest level at which humans can detect sound. Also arriving come spring will be Art², an urban park in downtown Orlando. The park will incorporate a café, art gallery, stage, seating, digital video walls and a gift shop, as well as an artificial turf courtyard, a concrete patio, picnic tables and hammocks and two food truck spaces.
Those groups looking to get lost in space will enjoy Gateway: The Deep Space Launch Complex, which will open in March at the Kennedy Space Center Visitor Complex. The 50,000-square-foot, multi-level attraction will feature a showcase of NASA and commercial spacecraft hardware with immersive displays, as well as a "journey" through space, unique launch viewing opportunities and more.
When it comes to accommodations, keep an eye out for the opening of several new spots, including Walt Disney World's immersive Star Wars-themed hotel, Star Wars: Galactic Starcruiser, and Lake Nona Wave Hotel, which has a focus on holistic wellbeing and access to the world's first Chopra Mind-Body Zone.
For the latest information on what else is new for 2022, see Visit Orlando.
Written by Sarah Suydam, Managing Editor for Groups Today.
Photos courtesy of Visit Orlando and Lake Nona Wave Hotel.