Find the Natural Beauty of the Black Hills & Badlands
Come experience monumental works of man and nature in the Black Hills & Badlands of South Dakota and Wyoming!
A region of infinite experiences, there are six national parks and monuments, 13 state parks and boundless sights and attractions for groups to enjoy.
Mount Rushmore National Memorial, the Shrine of Democracy, is a feat of human ingenuity carved and blended into the landscape of the Black Hills National Forest. The granite mountain sculpture featuring four of America's prominent presidents was completed in 1941 and showcases art on a grand scale, creating a place for visitors to learn about democracy, patriotism, American history and the natural world. Activities include a patriotic flag retiring and evening lighting ceremony, sculptor's studio talks and amenities including dining, a bookstore and gift shop.
This region, which the Lakota named "Paha Sapa" or "Hills that are Black," is rich with Native American artistry and history. Just 17 miles from Mount Rushmore is a tribute to North American Native Americans and the world's largest mountain sculpture. The visitor complex is open year-round and is wheelchair accessible. Visitors can explore the extensive museum, cultural center, sculptor's studio-home, gift shop, dining room and snack shop. Enjoy special events, the nightly laser show, and Native American performers (in season only).
Embedded into the natural beauty of the area, these large-scale sculptures are remarkable pieces of history.
Devils Tower, the first national monument, stands as a natural, formidable giant at the edge of the Black Hills of Wyoming. It is one of nature's most impressive skyscrapers, rising 5,000 feet above sea level—a sight to behold on the skyline of the Hills.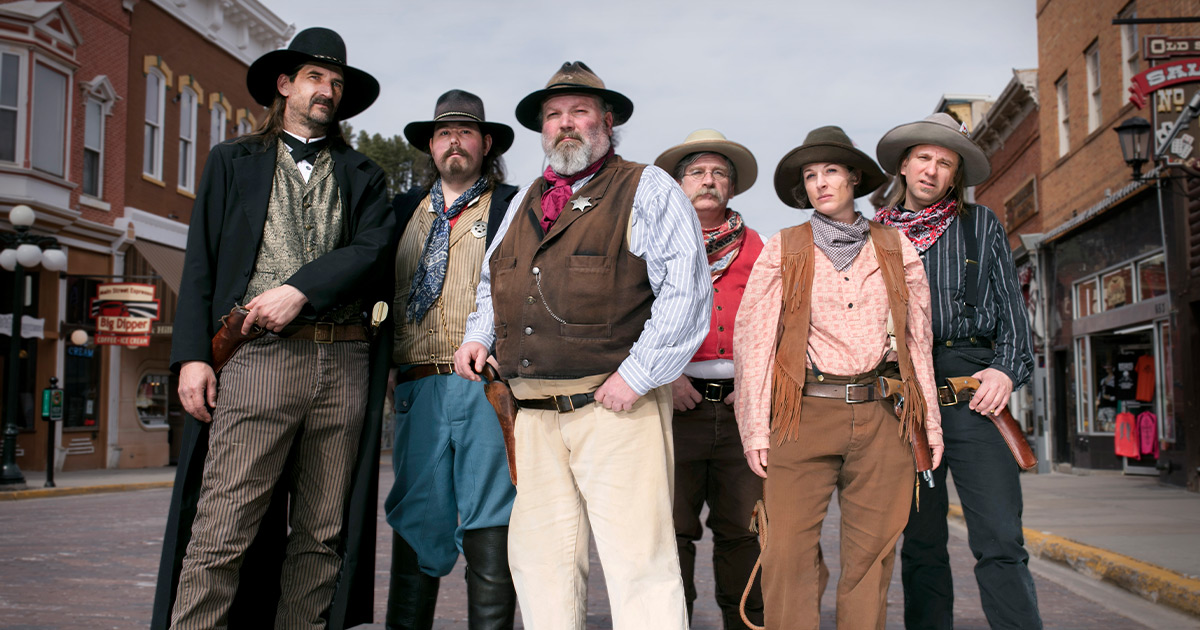 The otherworldly landscape of 244,000 acres of sharply eroded buttes, pinnacles and spires, blended with the largest protected mixed grass prairie in the U.S. make Badlands National Park a natural wonder in its own right. The Lakota gave this land the name, "mako sica," meaning "land bad." The Badlands are home to the second largest herd of buffalo in a national park.
Run wild in Custer State Park, which encompasses 71,000 acres of some of the most spectacular views, rolling grasslands and best wildlife watching with 1,300 head of wild bison and some of most scenic drives you'll find anywhere. Enjoy the park by taking an off-road buffalo safari Jeep tour or hayride and chuckwagon cookout in a mountain meadow canyon. Annually, the park holds the Buffalo Roundup and Arts Festival, where visitors can watch cowboys and cowgirls as they roundup and drive the park's herd of buffalo. Not only is the roundup a spectacular sight to see, it's also a critical management tool in maintaining a strong and healthy herd.
In the northern Black Hills, you'll find the historic old-west town of Deadwood. In the 1870s, Deadwood Gulch was the site of the last big frontier gold rush in North America. It flourished on gold mining for more than a century, and today is known for its rich history, legal gambling and gold-related attractions, or the wild and woolly gold rush heritage of this wonderfully restored community.
This is a place rich with scenic byways, old-west towns, Native American culture, gaming and a wealth of attractions and activities for groups.
Learn more at SeeTheBlackHills.com.
Courtesy of Black Hills & Badlands Tourism Association.
Photos courtesy of SD Tourism.