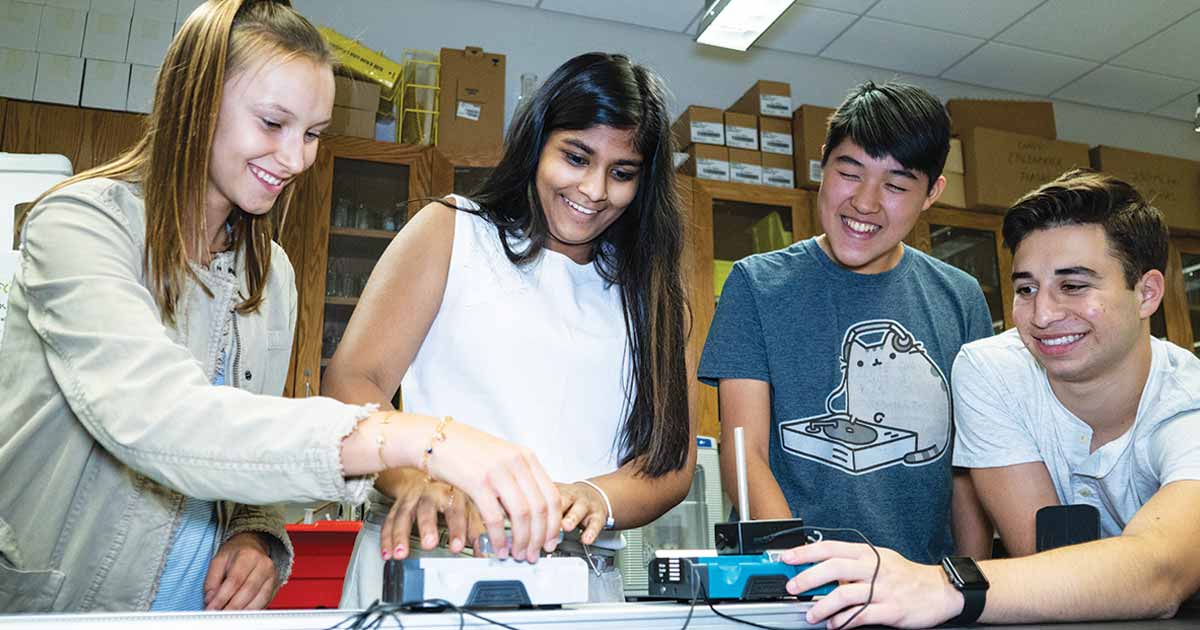 Great Memories and New STEM Skills
Pointy green foam Statue of Liberty hats are fun, but the best souvenirs are learning new skills that can translate into career interests.
At Liberty Science Center in Jersey City, New Jersey—a mile from the Statue of Liberty/Ellis Island ferry—students could enjoy hands-on workshops led by entertaining, experienced STEM experts.
There are many topics to choose from, but two that get rave reviews are the Digital Art Studio and Introduction to Game Design. Kids will learn the ins and outs of color theory, lighting, and digital movement to create art or animations. Or they can design and bring to life their own digital characters by completing a crash course in Stencyl. Those are souvenirs worth showing off to the folks at home!
Liberty Science Center is a 300,000-square-foot museum dedicated to the hands-on exploration of science, technology, engineering and math, with a lot of fun thrown in. Navigate an 80-foot-long, pitch-black maze. Climb to the rooftop on a suspended climbing gym, then kick back in the largest planetarium outside of Asia. Its 89-foot diameter screen explores the wondrous sights of deep space while LSC's science educators explain the significance of recent discoveries by NASA and others.
Call 203.253.1214 or visit Liberty Science Center to learn more.
Content and photo courtesy of Liberty Science Center.