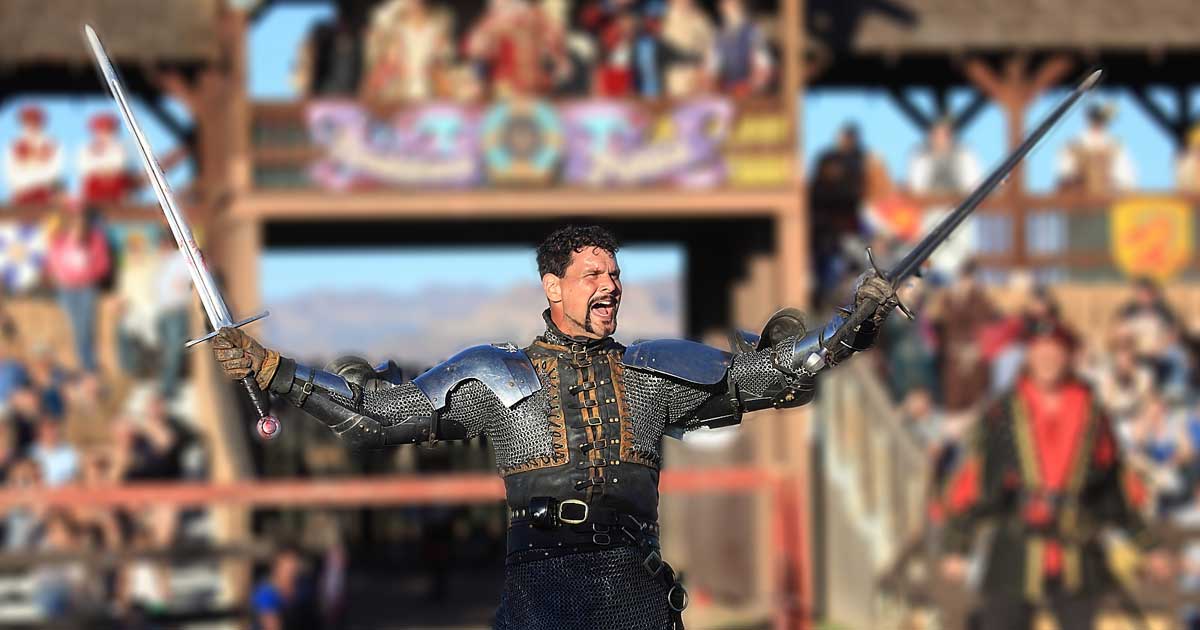 Travel Through Time
Just below the foothills of the Superstition Mountains, east of Phoenix and northwest of Tucson, groups could travel back in time to experience the 16th century.
You may be wondering, "How?"
Through the 32nd annual Arizona Renaissance Festival, of course!
Groups can leave their cares behind and explore the festival's 30-acre village filled with old-world revelry—a most charming respite from modern times.
The annual festival, which opened February 8, 2020, is a medieval amusement park, a 14-stage theater, a 30-acre circus, an arts and crafts fair, a jousting tournament and a feast—all rolled into one nonstop, daylong adventure. Groups never know what they'll find, on or off the stage!
"The more the merrier," said Sanja Malinovic, Marketing Manager. "Groups could interact with festival actors, dancers, acrobats, and musicians and be surrounded by unlimited entertainment. Live jousting tournaments are held three times a day in a 5,000-seat arena, and the festival also features demonstrations of crafts such as weaving, jewelry making, glass blowing, blacksmithing, and pottery."
This unique outdoor event combines entertainment and wares reminiscent of what may have been found in a 16th-century European village market celebrating the arrival of the King and Queen to their shire. Groups can walk through the festival gates to truly be transported back in time.
Eat, drink and be merry at the 32nd Annual Arizona Renaissance Festival, which continues through March 29.
Groups interested in taking advantage of discounted tickets and learning more can visit Arizona Renaissance Festival.
Content and photo courtesy of Arizona Renaissance Festival.