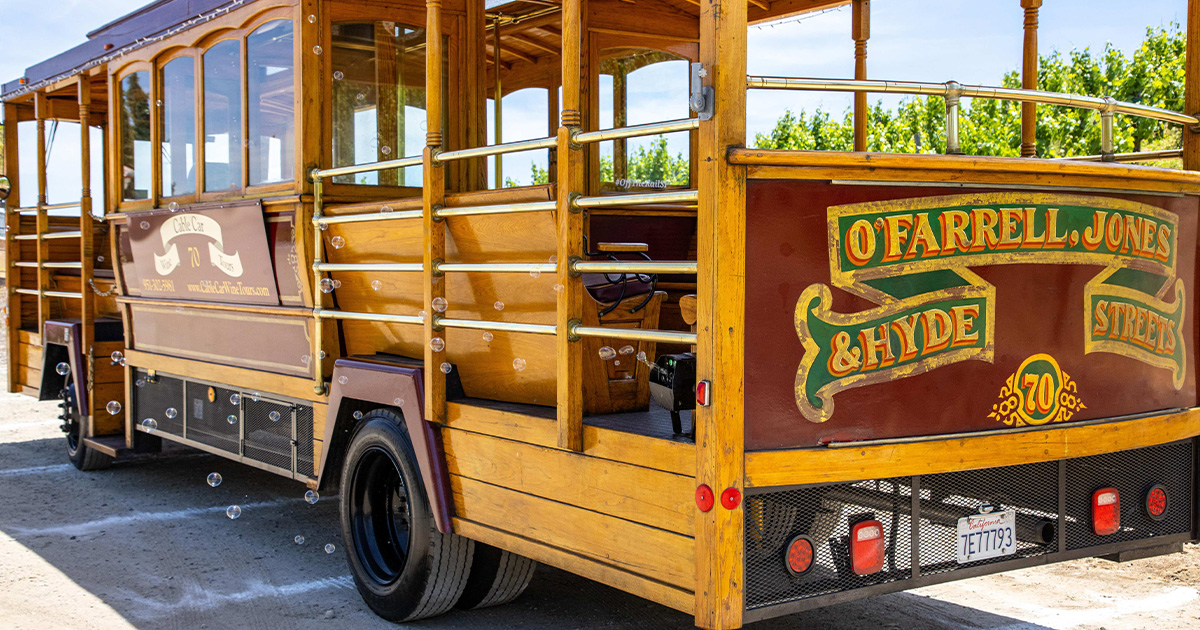 Explore Napa Valley Aboard Authentic San Francisco Cable Cars
Iconic historic cable cars offer unique and exciting guided wine tours in Napa Valley.
At the start of September, Cable Car Wine Tours, an acclaimed wine tour provider, brought its renowned wine-tasting experience to Napa Valley, California.
Already an amazing experience in Temecula, California, and Fredericksburg, Texas, Cable Car Wine Tours has returned to market in Napa with its largest fleet of original, meticulously refurbished cable cars straight from the San Francisco lines. Well-known in the Los Angeles area, where celebrities can frequently be seen aboard or as seen on the Real Housewives, the attention-grabbing vehicles can make Instagram feeds instantly envious.
Founder Jared Broach expressed his excitement at the new venture and the return of the authentic cable cars.
"It's been a long time coming after being severely slowed down in 2020 from our expansion plans. We are back and ready to offer something extraordinary in Napa from our full-service concierge tours to our social tasting experiences," Broach said. "I'm really excited to finally have the cable cars refurbished and back where they belong. So, now people don't have to ride on replica trolleys or go to San Francisco to experience what I believe to be the only way to ride around in wine country: On an open-air historic moving monument that allows you to take in the beauty and nostalgia that is cable cars and Napa Valley."
The company presents an immersive and interactive approach to wine tasting, offering tours that can cater to almost any group size and type, and will operate Thursdays through Mondays. Corporate groups and private parties have the further privilege of booking their very own cable car any day of the week. The private cable car service is perfect for corporate groups or large groups who are looking for private access to exclusive wineries or elevated tasting experiences with winemakers/owners they may not otherwise be able to reserve on their own.
Additionally, the company is offering couples a distinct twist on wedding transportation and a chance to add a historic touch to their special day by booking the fully restored 1914 cable cars. Besides offering the most noteworthy wedding transportation in Napa Valley, a series of wineries have partnered with Cable Car Wine Tours for exclusive transportation.
Finally, it's worth noting that the company is extending the fun to more than just wine enthusiasts. Social Napa Tasting Tours, starting at $150 per person, Haunted Winery & Bar Tours, and other experiences will add diversity to the company's offerings as it expands after the initial opening. Cable Car Wine Tours' newest endeavor is set to make tasting trips to Napa more delightful, creating memorable moments against the backdrop of beautiful wine country.
Courtesy of Groups Today.
Photo Courtesy of Napa Valley Cable Car Wine Tours.