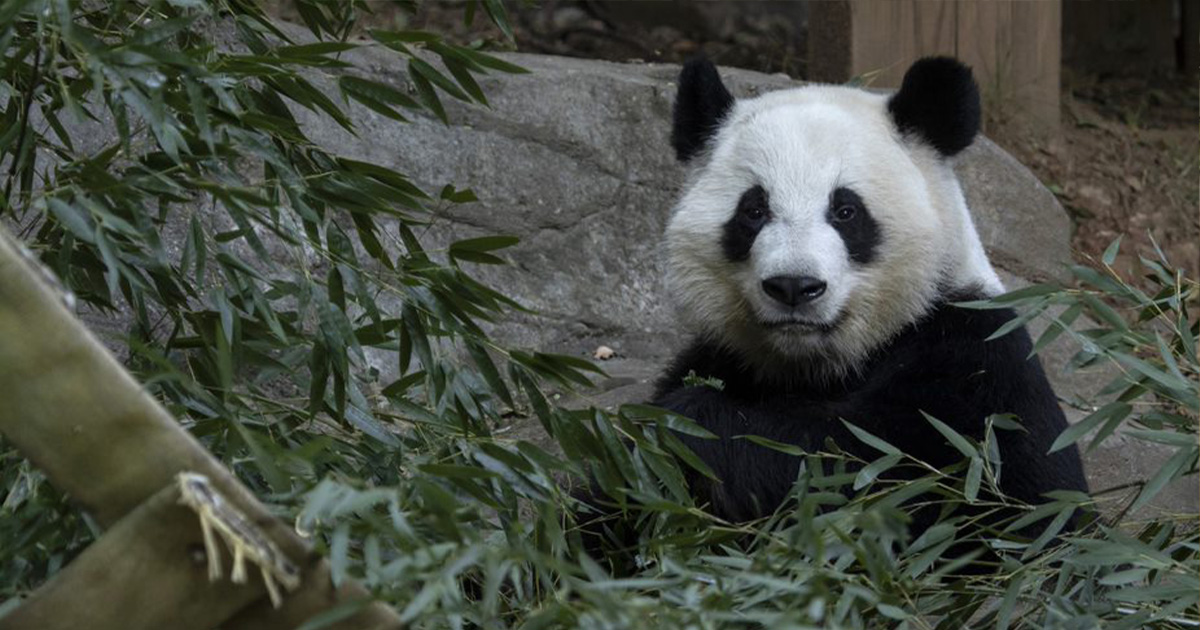 Experience the Wild in the Heart of Atlanta!
One of Atlanta's oldest and most beloved cultural destinations, Zoo Atlanta is located in historic Grant Park, with easy access to the city's fine dining, accommodations and other attractions. The Zoo is home to hundreds of animals from around the world, including more than 200 species of mammals, birds, reptiles, and amphibians in a lush botanical oasis just moments from downtown Atlanta.
Animal highlights include the once-in-a-lifetime opportunity to see giant pandas; one of North America's largest populations of great apes, including western lowland gorillas and Bornean and Sumatran orangutans; and wildlife of the African Savanna, including African elephants, giraffes, zebras, bontebok, ostriches, warthogs, meerkats, and southern white rhinos in new and expanded habitats. The award-winning Scaly Slimy Spectacular: The Amphibian and Reptile Experience is home to more than 60 species in state-of-the-art habitats designed to replicate some of Earth's most iconic wild places. Take a deeper dive into animal care with regular Keeper Talks, and see animal adaptations up-close in presentations at the World of Wild Theater and Amy's Tree Theater, where animals teach visitors more about the natural behaviors that make every species unique.
Don't miss adorable youngsters such as infant western lowland gorilla Willie B. III and infant Sumatran orangutan Nangka, joined by many other exciting new arrivals. Throughout the Zoo, learn more about the easy everyday actions guests can take to have a positive impact on the future of wildlife and wild places.
A proud accredited member of the Association of Zoos and Aquariums (AZA), the gold standard in animal care and well-being, Zoo Atlanta is a conservation organization with a commitment to preserving wildlife and their habitats for future generations. Zoo Atlanta hosts the U.S. headquarters of the Dian Fossey Gorilla Fund in support of their work for gorillas and human communities in Africa, as well as serves as an active partner in conservation programs and partnerships for species on continents around the world and at home in Georgia. In addition to these and other conservation efforts, Zoo Atlanta donates 25 cents of every general admission ticket to programs for wildlife through Quarters for Conservation. Visit zooatlanta.org/conservation for a full list of conservation projects and partnerships.
In addition to exploring the wonders of wildlife, guests can meet friendly goats and sheep in the petting zoo, or enjoy an array of rides and attractions, including the Endangered Species Carousel, Norfolk Southern Zoo Train and the Treetop Trail and Treetop Tykes Trail aerial playgrounds. Buckle up at Gorilla Trek, a virtual reality experience that transports guests into the heart of the jungle of Rwanda to observe rare and elusive mountain gorillas.
Find a variety of lunch options at Nourish Café, Willie B.'s, and boutique food trucks or stop for a small bite or snack at a variety of food outlets around the Zoo. To top off an unforgettable day, groups should make time to browse the Zoo Atlanta Explorer Store, featuring eco-friendly toys and sustainable gifts, from plush to housewares, jewelry, apparel and more.
Both educational and a fun and engaging experience, Zoo Atlanta is a one-of-a-kind outing for groups. Groups of 15, up to a maximum of 50 paying guests, may receive a discounted group rate. Special group rates are available for advance bookings, which can be arranged up to a year in advance. To receive a group rate, one person must pay for the entire party, and the group is required to enter the Zoo together.
The Zoo looks forward to welcoming your group to experience conservation in action! Visit zooatlanta.org to plan your group's visit today.
Courtesy of Zoo Atlanta.
Photo Courtesy of Zoo Atlanta.