Examining Pivotal Moments in LGBTQ History
Coming in early 2023 to the Dallas Holocaust and Human Rights Museum is a new special exhibition, Rise Up: Stonewall and the LGBTQ Rights Movement, presented by Texas Instruments.
Opening to the public on January 25 through June 18, 2023, Rise Up is a special exhibition developed by the Freedom Forum to mark the 50th anniversary of the June 1969 police raid of the Stonewall Inn, an illegal gay bar in New York's Greenwich Village. An uprising in the summer of 1969 against police harassment at the bar propelled a grassroots movement and inspired a generation to protest and demand acceptance and equality.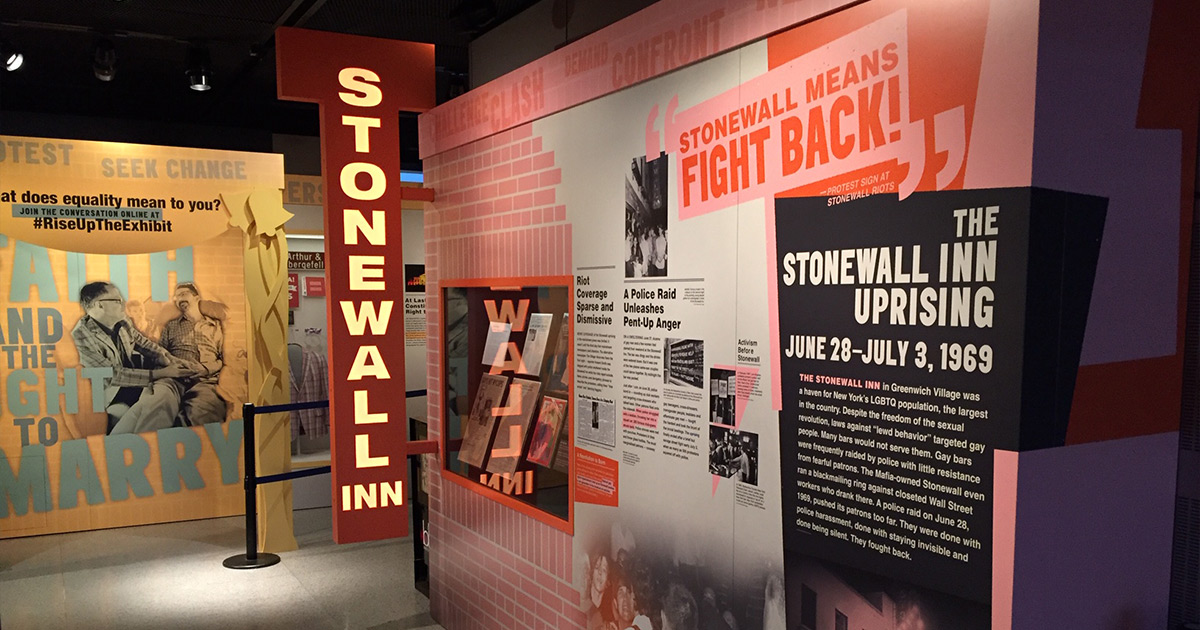 "American history is filled with acts of bravery in the face of adversity, especially by those who stood up to unjust overreach from civil authorities," said Mary Pat Higgins, Museum president and CEO. "Stonewall is a testament to this fight for human dignity. The Dallas Holocaust and Human Rights Museum is proud to host this important exhibition developed by Freedom Forum and presented by Texas Instruments. We believe visitors will walk away with a new appreciation of the tireless march of the LGBTQ rights movement and how it continues to shape our world today."
Through powerful artifacts, images and historic publications, Rise Up chronicles the events leading up to the Stonewall Inn riots and other key moments in LGBTQ history, including the 1978 assassination of Harvey Milk, the AIDS crisis, the public coming out of U.S. Representative Barney Frank, the enactment of hate crime legislation, the repeal of "Don't Ask, Don't Tell," and the fight for marriage equality.
"Rise Up tells the story of one of the most important moments in the history of the LGBTQ rights movement and sets the foundation for the many battles fought since then to secure these rights," said Carrie Christoffersen, vice president of engagement and curator at Freedom Forum. "We at Freedom Forum are excited to bring this must-see exhibition to the Dallas Holocaust and Human Rights Museum, which is achieving its mission every single day by teaching visitors not only the tragic history of the Holocaust but the ongoing importance of human rights in every facet of our society."
Rise Up also looks at popular culture's role in influencing attitudes about the LGBTQ community through film, television and music, and examines how the LGBTQ rights movement harnessed the power of public protest to change laws and shatter stereotypes.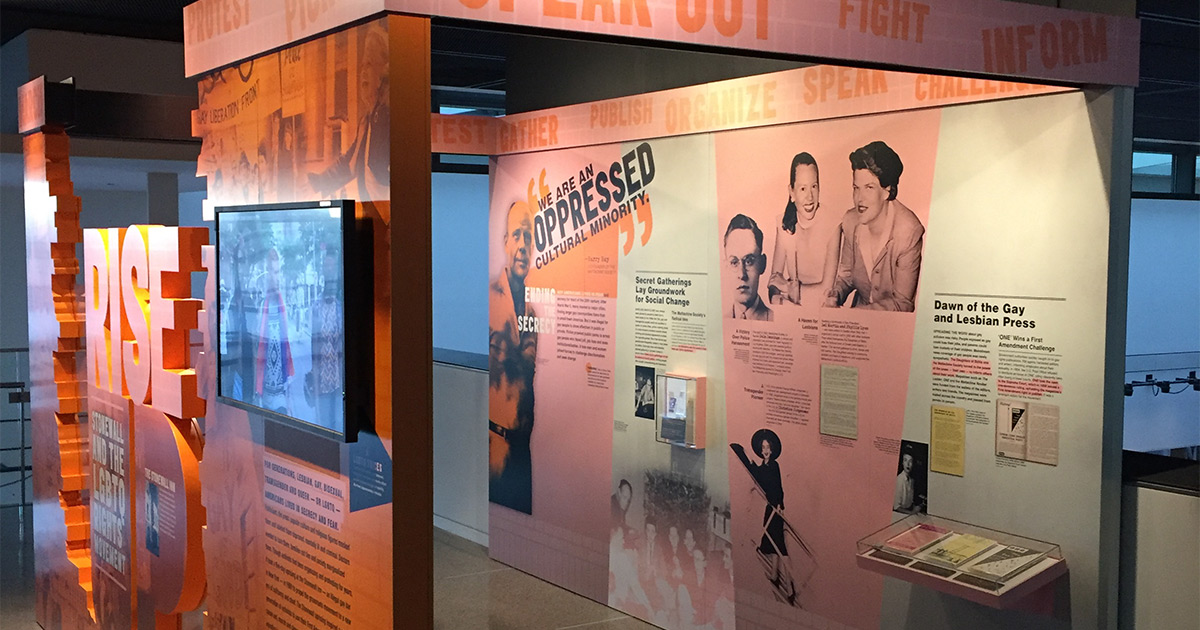 "Texas Instruments is delighted to be the presenting sponsor of this special exhibition and to help bring this important history to a new audience for a new era," said Andy Smith, director of giving and volunteering at Texas Instruments Foundation. "Rise Up tells an inspirational story that is sure to resonate with Museum visitors and students as the fight for freedom and justice continues to inform our American values and consciousness."
Learn more about the exhibit by visiting Dallas Holocaust and Human Rights Museum.
Written by Sarah Suydam, Managing Editor for Groups Today.
Photos courtesy of Freedom Forum.