Transport Yourself to Another Time at Milwaukee Public Museum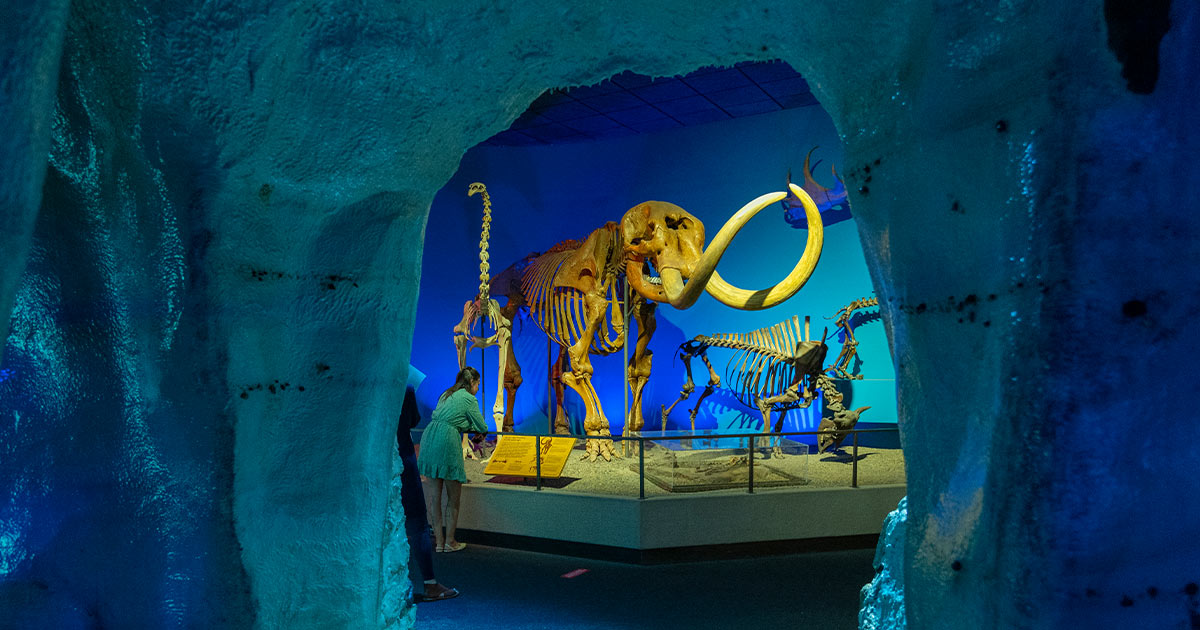 Milwaukee Public Museum (MPM)—Wisconsin's natural history museum—welcomes more than half a million visitors each year, and it's not hard to see why. Located in downtown Milwaukee, the Museum itself has a rich history worth exploring. Chartered in 1882 and opened to the public in 1884, MPM currently houses more than 4 million objects in its collections, spanning three and a half floors and 150,000 square feet of exhibit space.
Throughout these world-class permanent exhibits, opportunities to explore the world abound—from Africa, Asia, Europe, the Arctic, South and Middle America, the Pacific Islands and even a Costa Rican rainforest. Groups could visit a traditional Native American powwow, watch real butterflies flutter in MPM's indoor garden, and venture back in time to the turn of the century to stroll the Streets of Old Milwaukee. Their journey to the past continues with a walk among the dinosaurs while visiting The Third Planet, in addition to discovering traditions of the ancient worlds in Crossroads of Civilizations.
Yearly traveling exhibitions also round out the MPM experience, offering groups a chance to always see something new each time they visit. Coming up next in February 2023 is Survival of the Slowest, an exhibit that examines the often-overlooked species that have used their disadvantages to help them survive—and even thrive—in a world where large, strong and fast animals are often the top of the food chain.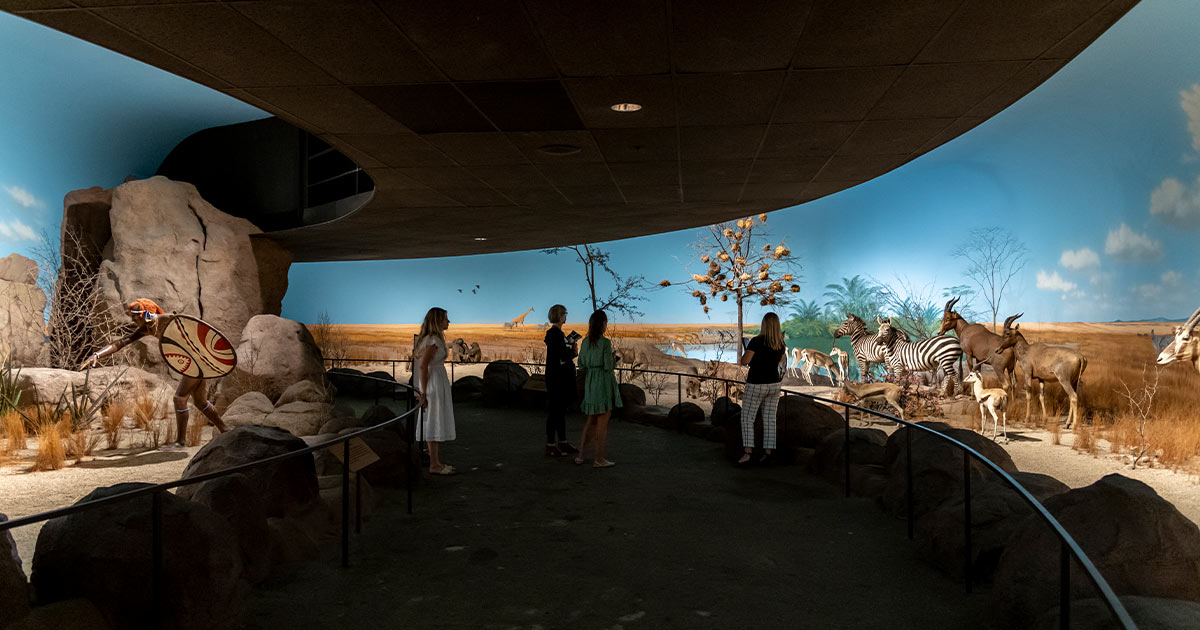 Speaking of something new ... The new technology at the Daniel M. Soref Planetarium and Dome Theater makes it possible for groups to get right up close to where the action is, whether they're looking to soar with the pterosaurs at a giant-screen film or travel through the solar system with a Planetarium program. Planetarium programs—which differ from the Museum's Giant Films—are included with admission. Created by MPM's Planetarium Director, Bob Bonadurer, these original productions rotate quarterly and are a hit with guests. Wisconsin Stargazing, the Planetarium's most popular program, shows year-round and gives insight into planets, constellations, meteors, and other fun celestial phenomena seen in the current Wisconsin night sky.
MPM is passionate about working to ensure all who visit can enjoy everything the Museum has to offer, and strives to make its exhibits, programs and facilities accessible to all visitors. From Explorer Kits filled with 3D objects and braille exhibit guides to assisted listening devices, a sensory room, accessible seating and more, these features were designed to help all visitors feel welcome and supported at MPM.
In addition, the free MPM All In app is a great tool for groups, including visitors with autism and disabilities, looking to plan their visit or interact while at the Museum.
Learn more by visiting Milwaukee Public Museum.
Courtesy of Milwaukee Public Museum.
Photos courtesy of Milwaukee Public Museum.