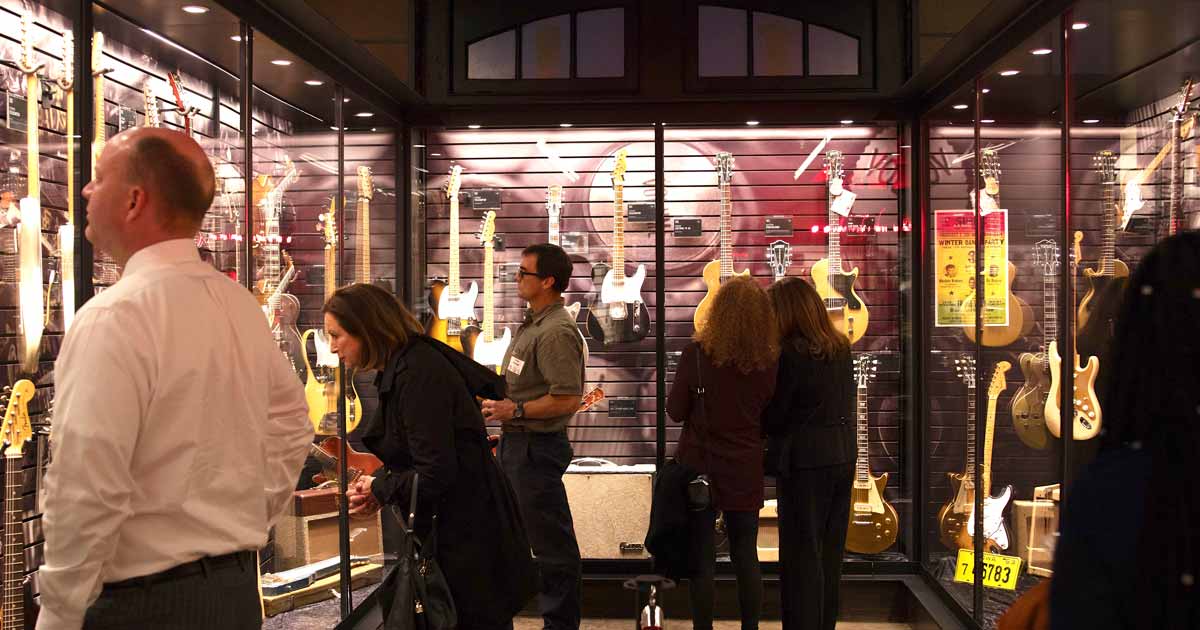 A Timeless Collection
Gibson, Fender and Gretsch—oh my!
Songbirds Guitar Museum allows groups to explore one of the greatest collections of rare and vintage guitars on Earth, through special exhibits and interactive videos. They may even be able to play one themselves!
Permanent and revolving exhibits on the campus of the world-famous Chattanooga Choo Choo showcase music history from the 1930s through the 1970s, in addition to more than 300 classic American acoustic and electric instruments manufactured from the 1920s through the 1970s.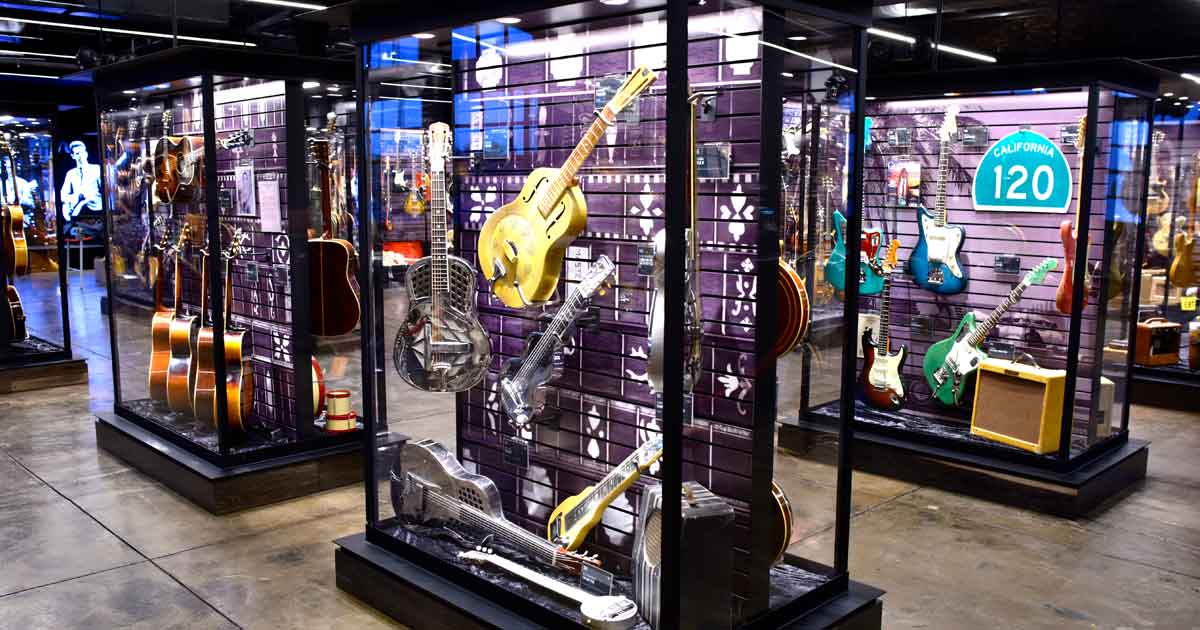 Groups could travel through time and experience the evolution of the guitar while learning the origins of rock 'n' roll, gospel, blues, and R&B—not to mention the sounds of Motown and the British Invasion. They'll also see and hear the impact of surf music and the rural acoustic music of country, bluegrass, and folk.
Each exhibit features the guitars that made the music we all know and love, as well as the stories and artists that brought them to life. Guitars are grouped by brand, time frame, and linear progression—in a range of acoustic, electric, jazz, bass, mandolin, banjo, and mandocello models.
The main exhibits are self-guided, so groups may enjoy them at their own pace. Should they choose, guided All Access Tours of the museum Green Room and Vault are also available at specified times throughout the day. Groups wanting to take the experience to the next level could even play the guitars that made history through Songbird's Jam, Rockstar and VIP Studio sessions—experiences made even more unforgettable with professional photography, videography, souvenirs, and even a recording studio session.
Whether you're a longstanding guitar enthusiast and or a novice, the museum provides groups of all kinds with a historically accurate, educational, and fun experience.
Written by Sarah Suydam, Staff Writer for Groups Today.
Photos courtesy of Songbirds Guitar Museum.