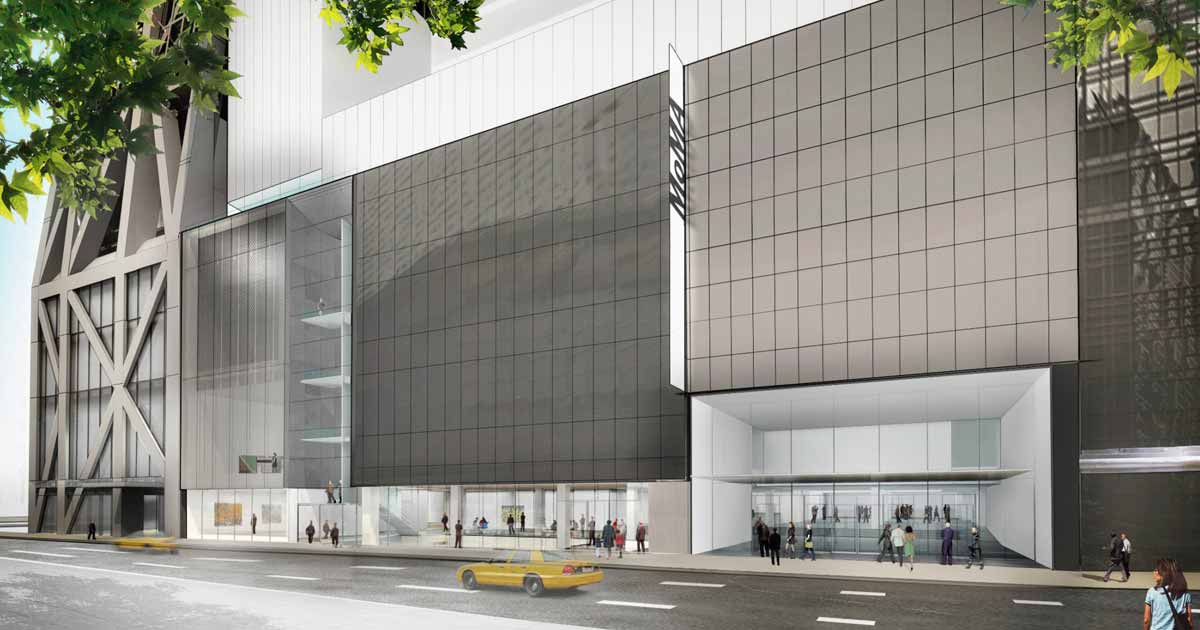 A New MoMA
A new MoMA opens in midtown Manhattan, October 21. Stunning new galleries and spaces for performance and events will transform the Museum and show MoMA's collection in new and unprecedented ways.
Through this multiyear expansion project, The Museum of Modern Art will offer visitors more ways to explore, from quietly contemplating a single work of art, to watching live rehearsals in the Studio, to meeting friends for art-making, conversation, or dining. The ground-floor spaces will be free and open to all, including the Abby Aldrich Rockefeller Sculpture Garden, new street-level galleries, and a completely redesigned Museum Store.
In the galleries, groups could explore the many stories and perspectives that only MoMA's collection can offer. Contemporary art will join early masterpieces and curators will mix mediums—from painting to photography—and ideas. Galleries will change seasonally, so groups will always find the most resonant and innovative art; world-class special exhibitions will continue to draw audiences of all ages.
The state-of-the-art Marie-Josée and Henry Kravis Studio will be the world's first dedicated space for performance, process, and time-based art to be centrally integrated within the galleries of a major museum. Here, performance, dance, music, and sound works will connect to the stories of modern and contemporary art in the surrounding spaces.
The Paula and James Crown Platform will be an experimental, creative space to explore ideas, questions, and art processes that arise from MoMA's collection. Anyone can drop in anytime to participate in lively conversations, engage with artists, make art, reflect and relax, and find suggestions for exploring the Museum.
Group reservations are now on sale through January 5, 2020, and guided and before- and after-hours VIP tours are available. When the Museum reopens in October 2019, every visit will be an opportunity to discover something new and to connect to art and ideas that spark curiosity, debate, and inspiration.
Courtesy of the Museum of Modern Art.
Photo courtesy of © 2017 Diller Scofidio + Renfro.