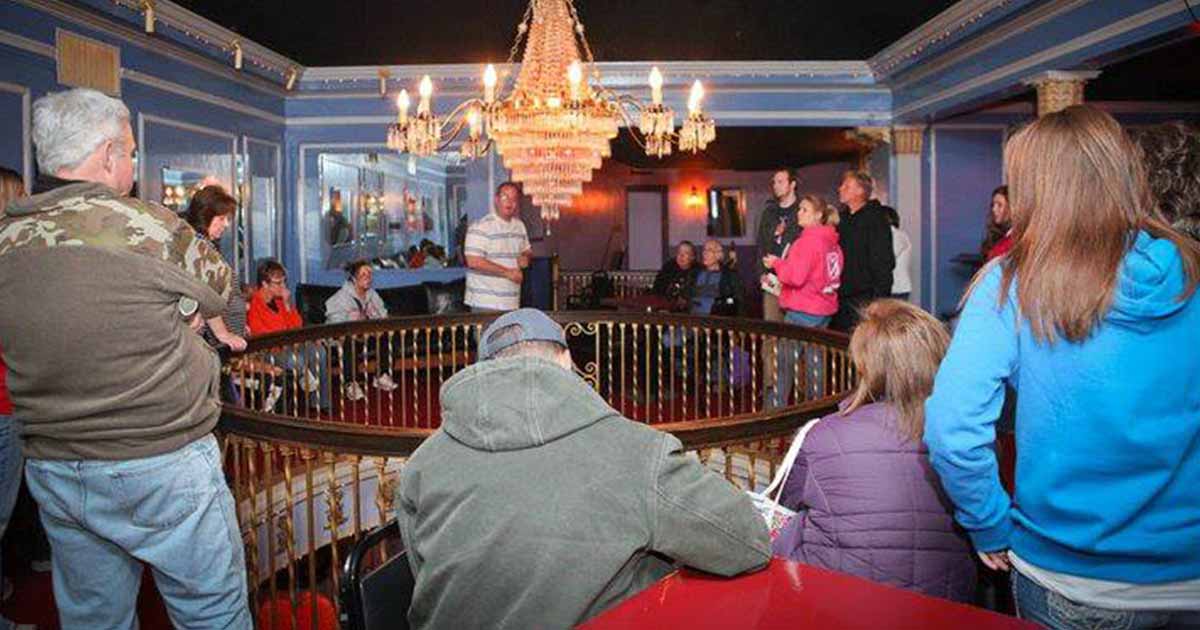 Hideouts, Hangouts and Haunts
Each year in October, people from all walks of life come to downtown Lima to hear ghost stories, roam historic buildings at night, and walk the same streets as oil barons, gangsters, philanthropists, railway titans, and suffragettes once did.
Visit Greater Lima and Downtown Lima, Inc. have conducted the Lima Lantern Tours to sold-out crowds. Along with the popular Woodlawn Cemetery tours, they have been offered two fall weekends each year since their inception.
What began in 2008, as an intended one-night event with the hope of attracting a small group on a crisp Thursday evening, has turned into a massive operation of six tours with 300 guests. Lanterns in hand, tour guides set off on rides (or walks) with unprecedented success and realized these tours must become an annual activity.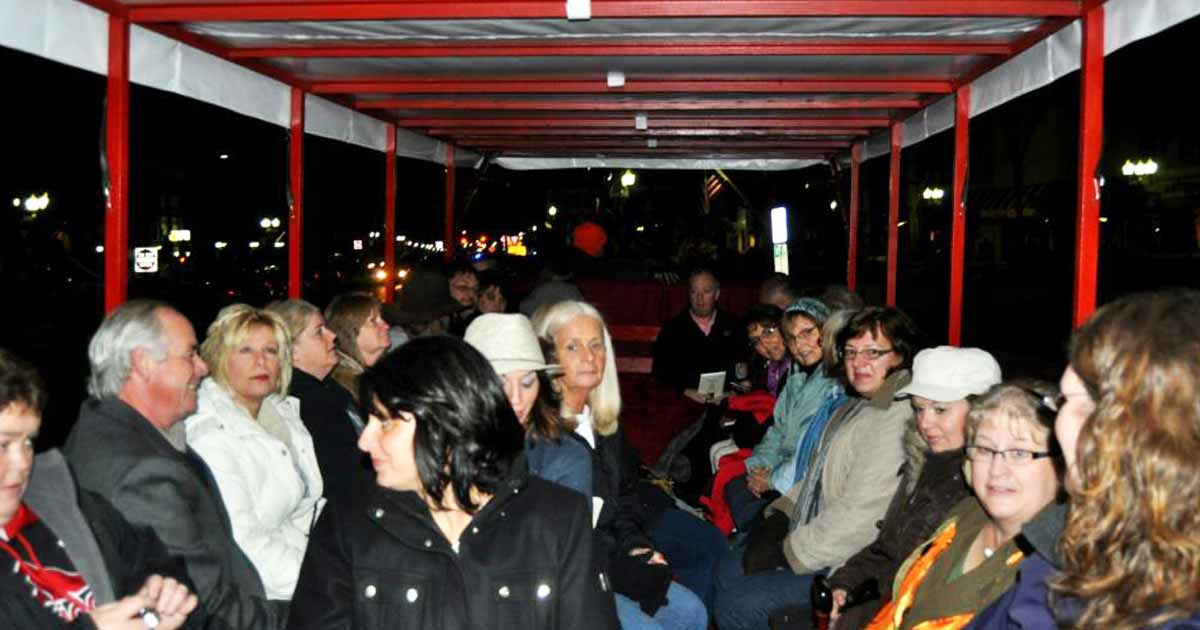 Lima has a unique and sordid history all its own for groups to explore. From historic gangster shootouts (like you see in Hollywood movies), to documented ghost sightings, to strange real-life stories and spooky local legends, groups could hear them all as they creep out into the night. What you believe to be true is up to you! Guides are well versed in all historical and cultural aspects of the area and will both entertain and educate groups as they explore either the downtown or cemetery in Lima, Ohio.
These are not haunted house tours, but eerie historical adventures that lean toward mystery and intrigue. Historical facts, local legends, folklore and creative storytelling are used to thrill, entertain and maybe even scare groups.
Since 1873, the beautiful sanctuary known as Woodlawn Cemetery has contained a wealth of Allen Country's history, along with its rolling terrain, majestic old trees and impressive monuments. Groups could hear about Lima's most prominent and notorious citizens with illustrious careers and, sadly, those who met tragic deaths. Along the way, groups will be given a rare opportunity to enter the cemetery's private mausoleum.
In 2009, James Willis, author and founder of Ghosts of Ohio Paranormal Research Group, was invited as a special guest. Throughout the years, James and company have participated in several tours, given presentations and made return visits for ghost hunts. Because of his experiences on the Lima Lantern Tours and one of its regular haunts—the Lima Literacy Council Building—this location has been included in James' most recently published book: Ohio's Historic Haunts.
The Lima Lantern Tours welcomes visitors to learn about a rich and sometimes eerie history while getting up close encounters with some of the most beautiful architecture in the region. Specials guests are a regular thing for the tours, with added special activities each year. The tours take place two weekends each October and are open to the public. Groups are welcome to book their own private tours that can be guided walking tours or trips on the Downtown Lima trolley.
To learn more about the Lima Lantern Tours or to schedule, call 419.222.6075 or see Visit Greater Lima.
Content and photo courtesy of Visit Greater Lima.