A Guide to Group Discounts and Deals on Broadway Tickets
Organizing a Broadway outing for a group of 10 or more can be daunting. Keeping track of all the details can be challenging for the person in charge. That's why we at Broadway Inbound put together a short guide on what shows are on Broadway now to help you make a decision about what to see with your group and find the best deals on group ticket purchases. And this is just a start; we're here to help you make the process easy!
Broadway Group Favorites in 2023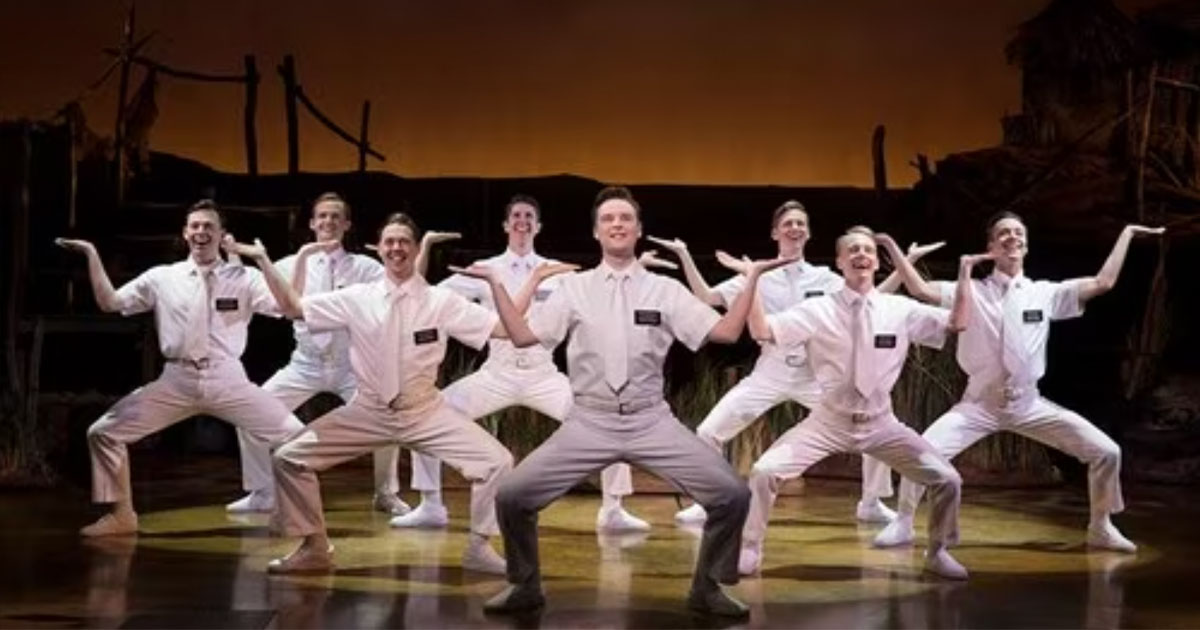 The Book of Mormon: A musical with hilarious songs and irreverent humor. This incredibly entertaining story offers a unique take on a popular religious narrative. It follows two young Mormon missionaries sent to a remote village in Uganda to spread their faith. Along the way, they face off against the village's leader and must find a way to convince the locals to accept their beliefs. The show is filled with comedy and unconventional situations and will leave you in stitches. From its catchy music to witty dialogue and outrageous characters, The Book of Mormon will have your group laughing all night long. Discount group pricing is available for 10 or more tickets. Book group tickets for The Book of Mormon.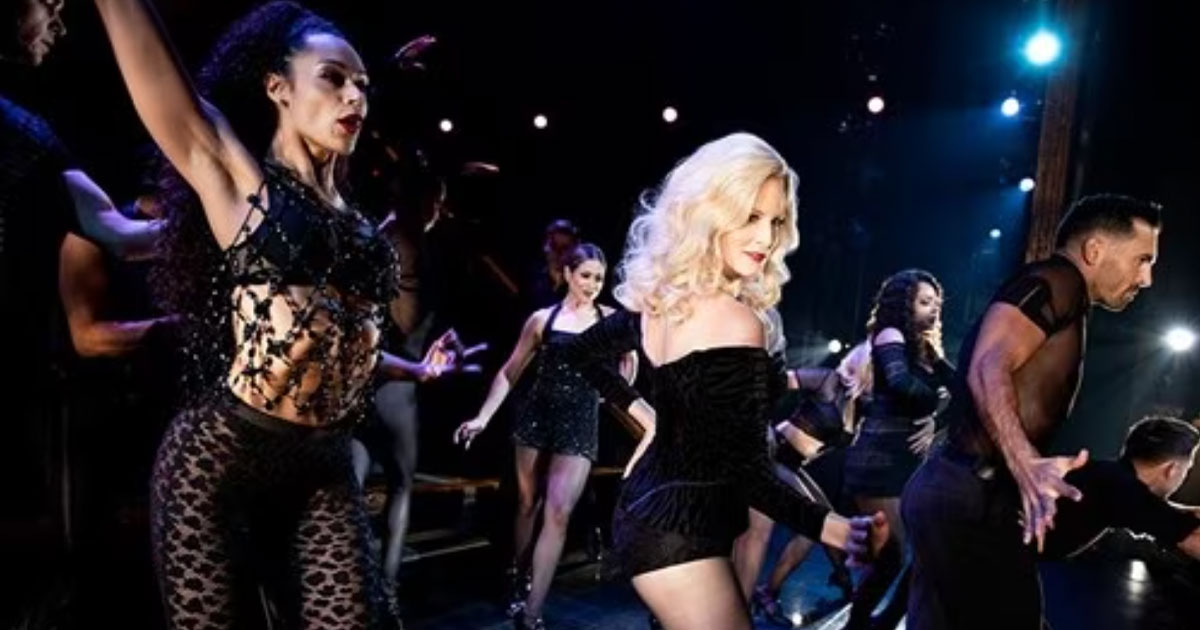 Chicago: A timeless classic that's not to be missed. A fantastic show that has entertained audiences for decades, it follows the story of Roxie Hart and Velma Kelly, two women accused of murder. They try to get away with it, twisting their stories in the public's mind with the help of the media. Bob Fosse's choreography is legendary, and his signature style is beautifully displayed in Chicago. Come on down and enjoy such show-stoppers as "All That Jazz," "Cell Block Tango," and "Razzle Dazzle" at the Ambassador Theatre. The group minimum is 10 people. Book group tickets for Chicago.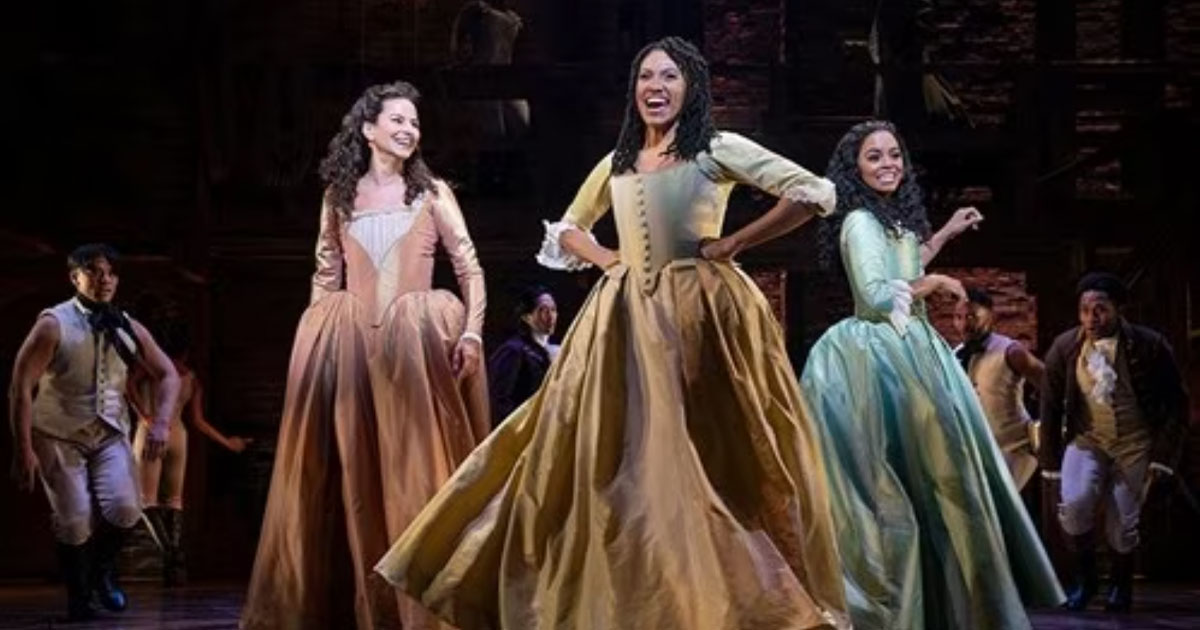 Hamilton: A hip-hop musical that tells the story of Alexander Hamilton's rise to power and his eventual ousting from political circles. You will follow his adventurous journey from being an orphaned immigrant from the Caribbean to a Founding Father and the first Secretary of the Treasury of the United States. The musical is set to modern beats and cleverly crafted lyrics, painting a vivid and emotional picture of Hamilton's ambitious and often controversial life full of triumphs and disappointments. The show is a powerful and ever-relevant story of ambition, courage, and resilience that will give everyone in your group something to think about. 12 members are required to qualify for the group discount. Book group tickets for Hamilton.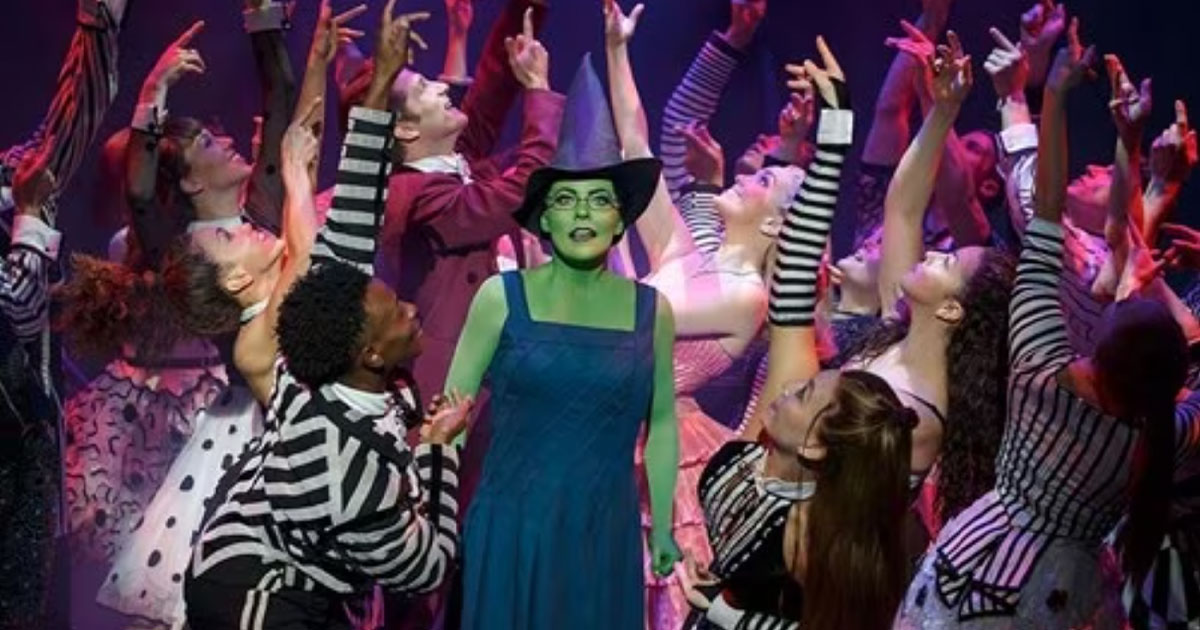 Wicked: Based on the novel by Gregory Maguire, is a must-see musical for anyone who loves a good story about friendship and growing apart. Two unlikely friends, Elphaba and Glinda, must navigate the treacherous world of Oz together. With a captivating plot full of twists and turns, Wicked is a fantastic choice for every theatregoer, young and mature. The musical features impressive vocals, stunning sets, and costumes and reimagines the events that lead to the familiar The Wizard of Oz. Wicked is sure to be an unforgettable experience for your party. It is well-suited for student groups. The group minimum to receive a discount is 15 tickets. Book group tickets for Wicked.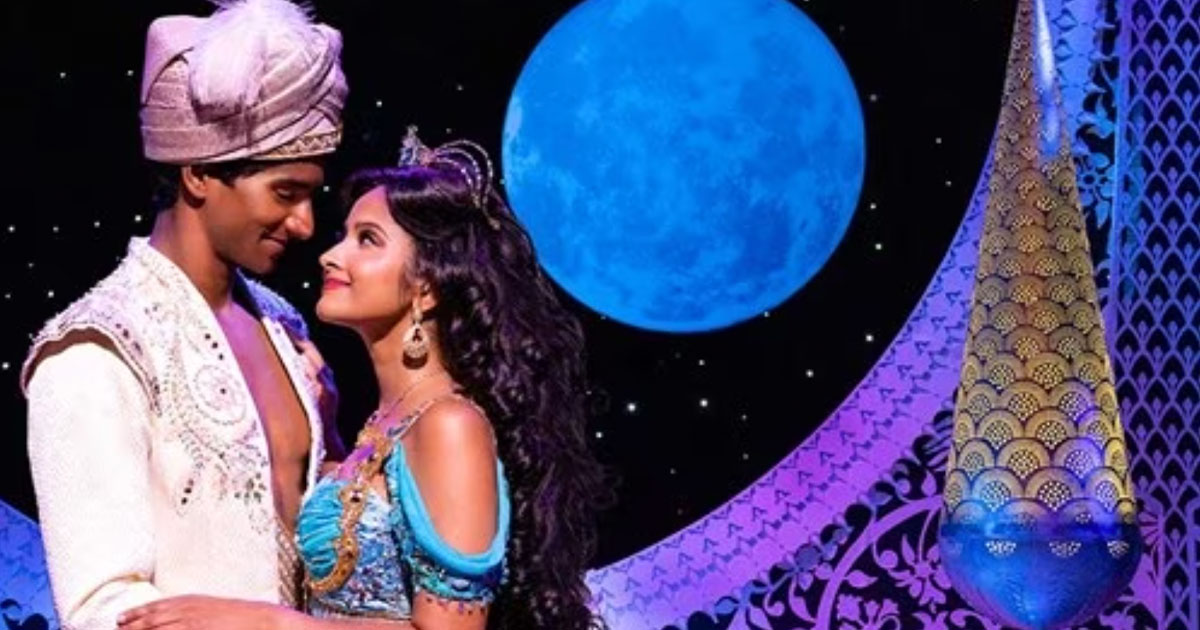 Aladdin: This Disney musical for the entire family is packed with humor, romance, and of course, magic. Its fun-loving characters and memorable, catchy songs will delight your group–no matter their age. This show has lots to offer, from Genie's jokes and stunts to the romance between Aladdin and Jasmine. So come ready to be transported to the magical city of Agrabah. Book group tickets for Aladdin.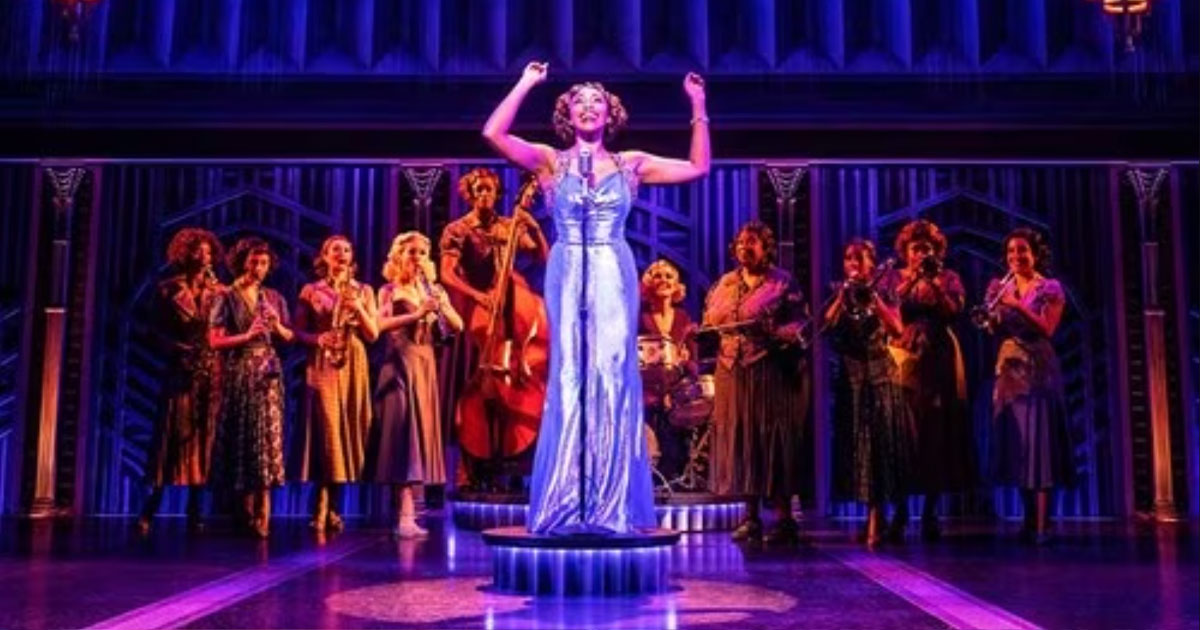 Some Like It Hot: A musical that will leave the audience smiling. Its fun, upbeat music, hilarious dialogue, and dynamic choreography make it a great show to see in a group. The story follows two friends, Joe and Jerry, fleeing from the mob in drag by joining an all-female jazz band. They meet a beautiful singer, Sugar Kane, and plenty of other quirky characters. The show is filled with gags, toe-tapping music, and plenty of surprises and twists. With its well-recognized plot and diverse cast, Some Like It Hot is a must-see Broadway musical. The group minimum is 10 people. Book group tickets for Some Like It Hot.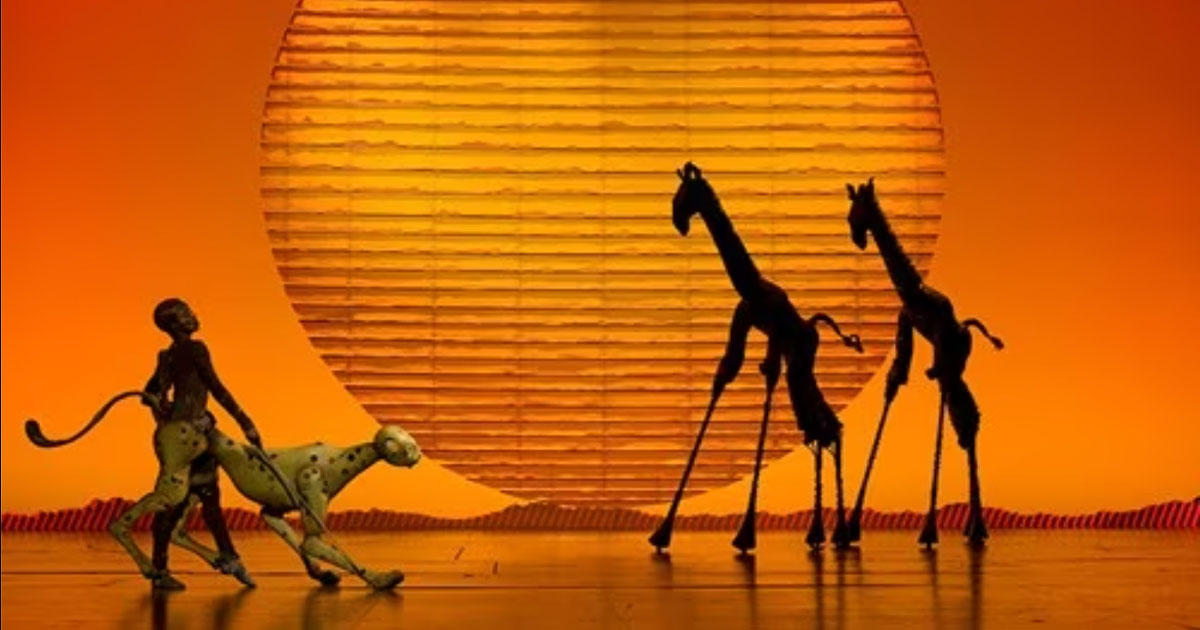 The Lion King: Featuring a cast of over 50 actors, dancers, and puppeteers, The Lion King is a Broadway masterpiece that will mesmerize with its authentic melodies and craftsmanship. The story of Simba, a young lion who must find the courage to take his rightful place as the king of the Pride Lands, will captivate anyone, from first-time watchers to long-time fans. With its stunning costumes, elaborate sets, and a powerful score by Elton John, Disney's The Lion King will transport your group to a world of adventure. To receive a discount, you need a group of 10 people. Book group tickets for The Lion King.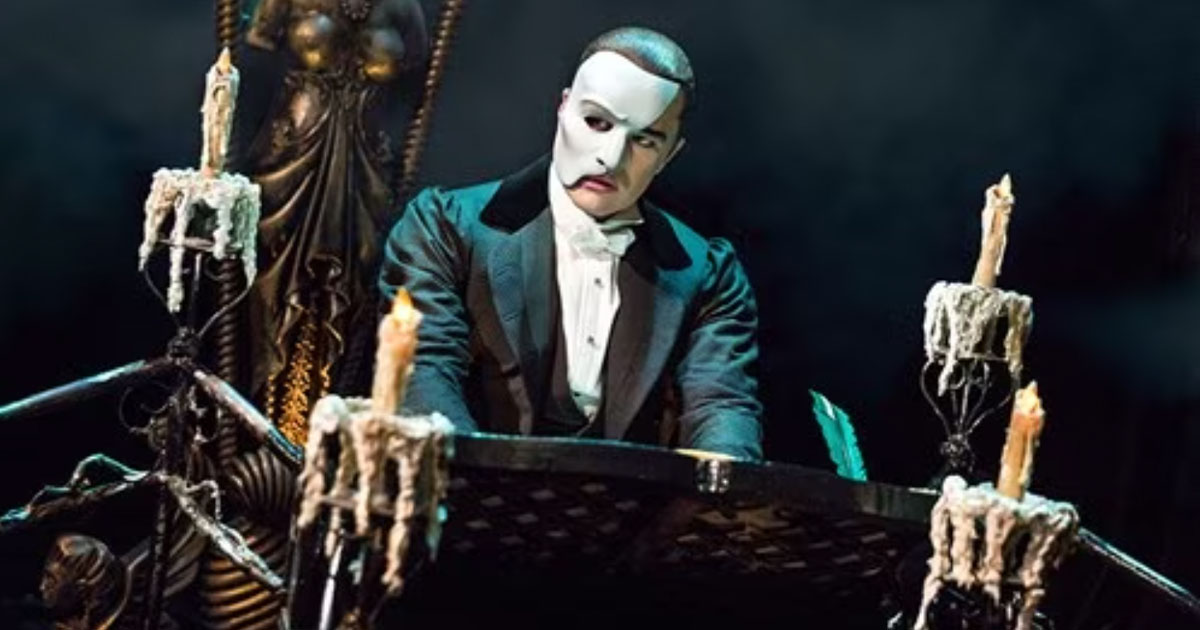 The Phantom of the Opera: A musical phenomenon that has charmed audiences on Broadway for over 35 years. A can't-miss for your group! Its timeless story of love and loss, set against an unforgettable score, has mesmerized viewers of all ages and cultures. Phantom has become the longest-running Broadway show in history and continues to wow people with its spectacular sets, costumes, and special effects. Its success has spawned a variety of merchandise, books, films, features, and even a musical sequel called Love Never Dies from the original creator, Andrew Lloyd Webber. The show is closing on Broadway on April 16, 2023. The required minimum to get a group discount is 10 tickets. Book group tickets for The Phantom of the Opera.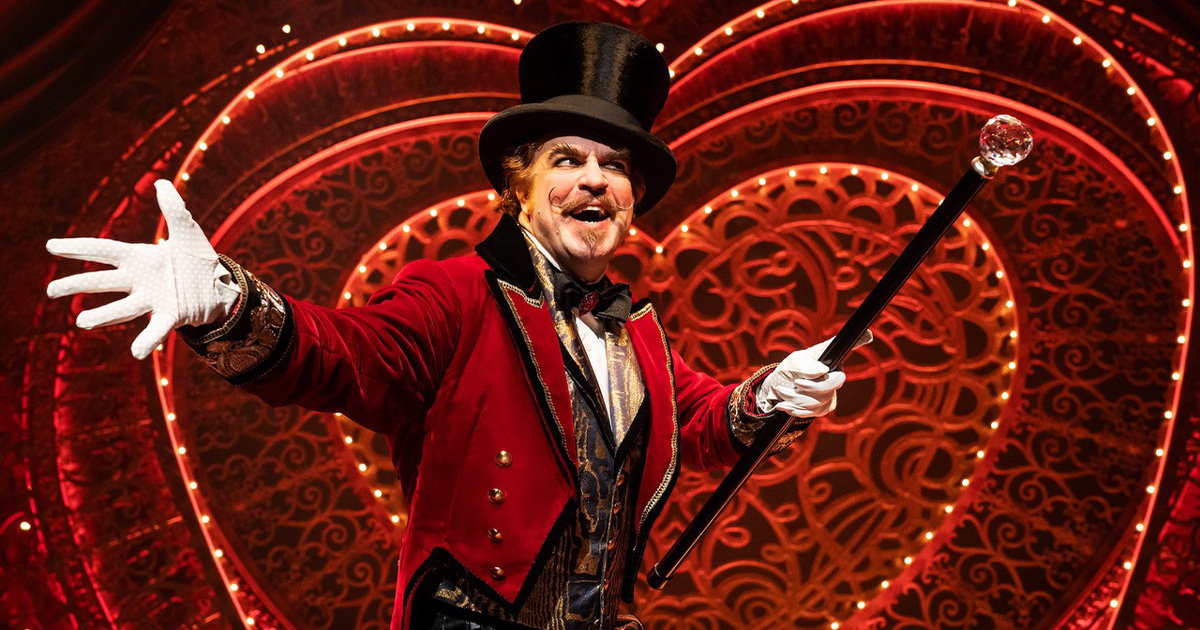 Moulin Rouge! The Musical: A Broadway adaptation of Baz Luhrmann's 2001 hit movie. The show tells the story of a young poet and a cabaret star who fall in love amidst a world of wealth and bohemian fantasy. The musical features an energetic score of some of the most iconic pop songs of the last 20 years, with a mix of modern and classic hits and original songs written for the Broadway production. Expect a lavish production with a beautiful red velvet set, sparkling costumes, and extravagant choreography. The show is a perfect experience for music lovers and those who appreciate the original movie. 10 group members are required to get a discount. Book group tickets for Moulin Rouge! The Musical.
& Juliet: A feel-good, reimagined Shakespearean tale about love, friendship, and following your heart. In this rendition, Juliet is determined to write her own story instead of following the one prewritten for her by Shakespeare. Along the way, she strengthens her friendships and experiences the bliss of falling in love with others and with herself. & Juliet is a heartwarming story full of optimism that shows how fun it can be to take chances and create your own happily ever after. In addition, the show features the work and music of Max Martin, a Swedish songwriter who has produced hits for/with Katy Perry, Taylor Swift, Britney Spears, and others. Have a group of 10 friends to get discounted tickets to the show. Book group tickets for & Juliet.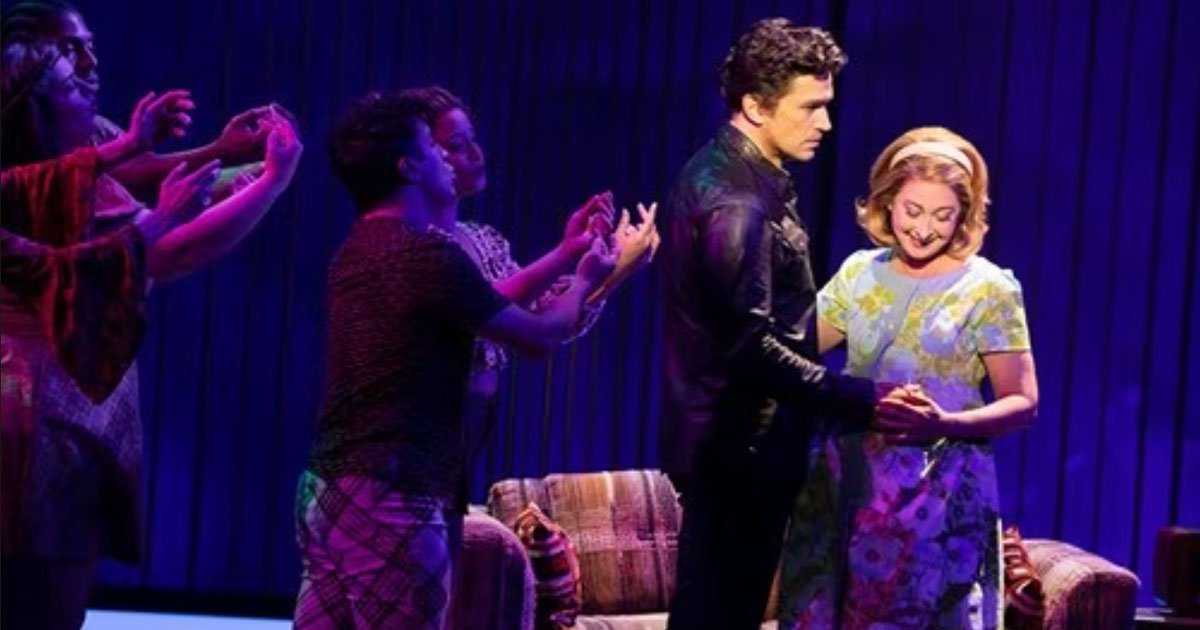 A Beautiful Noise: A new musical that celebrates the life and music of Neil Diamond, featuring a score of his greatest hits and telling the story of his incredible career, from his early days as a struggling songwriter to his rise to stardom. A Beautiful Noise is an intimate look at Neil Diamond's life and the meanings behind his songs. Group tickets minimum is 10+ people. Book group tickets for A Beautiful Noise.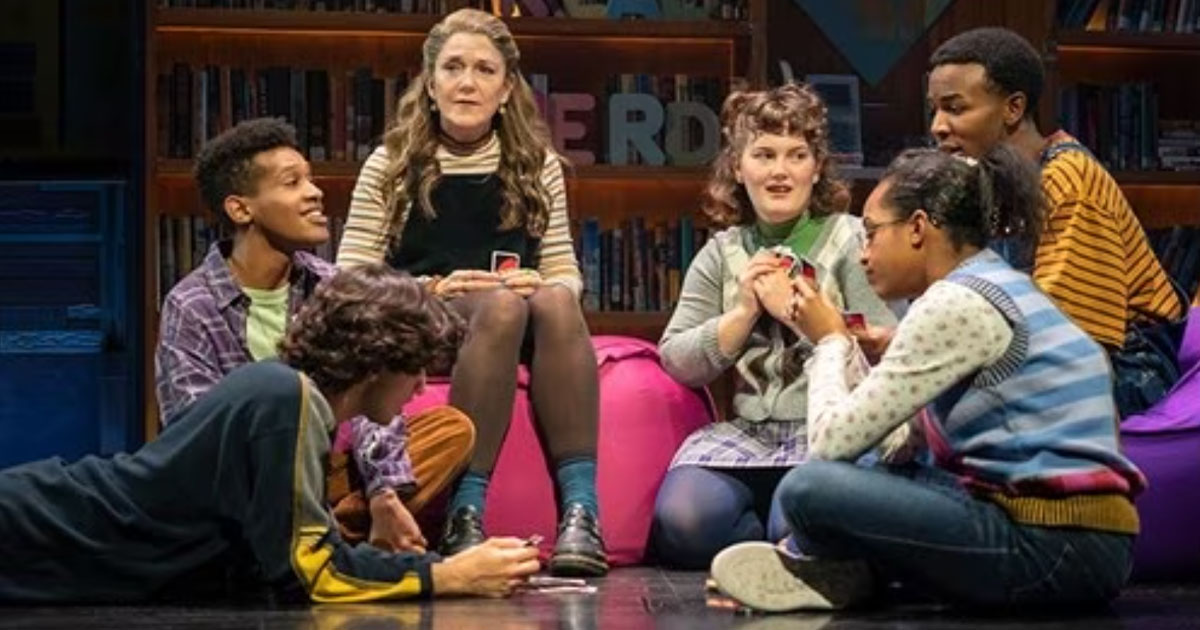 Kimberly Akimbo: If you're looking for something uplifting and heartwarming, Kimberly Akimbo follows a teenage girl living with a rare aging condition as she learns to cope with her condition and begins a journey of self-discovery that teaches her to embrace her life and her sickness. The show is filled with beautiful music, emotional choreography, and heartfelt messages that will resonate with everyone in your group. With its touching story and captivating music, Kimberly Akimbo is an excellent Broadway musical to see with friends, family, or children. Group pricing starts from 10 tickets. Book group tickets for Kimberly Akimbo.
We recommend you start planning Broadway group outings as early as possible.
Even though Broadway ticket sales slowed down during the pandemic, people are excitedly coming back to the theatre, eager to unwind and switch up the routine.
An official distributor of Broadway group tickets, we offer discounted rates for parties of 10 and more as well as deals for student groups. Visit our website to purchase group tickets for Broadway and Off-Broadway shows.
Courtesy of Broadway Inbound.
This article was republished with permission and originally appeared at Broadway Inbound.
Photos Courtesy of Broadway Inbound and Matthew Murphy for MurphyMedia.