How to Boost Your Social Savvy in 29 Minutes
The travel industry moves almost as fast as a bullet train! At least that's how fast an inbox can fill up or a list of tasks can become nearly unmanageable.
For many travel and tourism pros, this means marketing takes the back seat to putting out fires and working on what was left over from last week. WHEW! Then all of a sudden, you find yourself with a few minutes to spare and realize you need to do some marketing—so next quarter, you'll be busy. too. A good kind of busy.
Quick Social Marketing Tactics
These quick tactics will boost your visibility and take you less than 29 minutes each.
Create a photo album or Pinterest board with photos from your latest FAM.
Write your next blog post. Yep, it can be done in less than 30 minutes. Speed up the process with these quick tips.
Read up on social advertising tips. With organic reach plummeting and social ad options skyrocketing, it's time to get really, really good at social ads. Top-notch targeting is essential to reaching travel clientele.
Turn your latest blog post into a Facebook Note—it's as simple as copy and paste!
Ditto for LinkedIn articles. Copy and paste your latest blog post into an article on LinkedIn and earn even more eyeballs on your hard work.
Write a blog post and make sure you have a lead generation option.
Each of these simple marketing tactics can be accomplished in those couple of spare minutes we all have each day. Consider tapping into these tactics the next time you have 29 minutes to spare—perfect when you find yourself waiting for appointments or commuting.
These tasks don't take the place of a well-thought-out strategic marketing plan. Yet they can transform your editorial calendar into a well-executed document, simply by taking advantage of those few extra minutes we all have.
How will you tap into those few spare minutes, to turn the corner from frazzled to fruitful?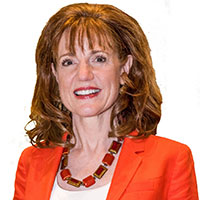 Catherine Heeg, International speaker & trainer, focuses on social media marketing strategies for the tourism and hospitality industry. Join the conversation and connect with her at www.cmsspeaking.com and socially.