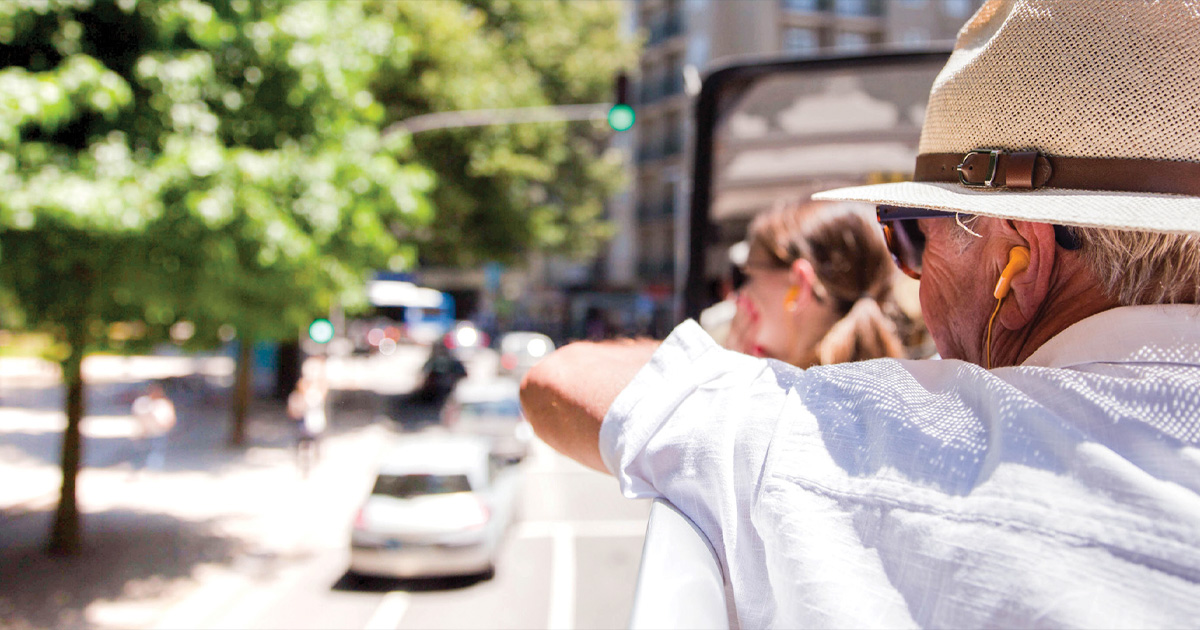 What to Look for When Hiring a Tour Guide
Tips and insight for finding the right tour guide for your group trips.
Tour guides have been around for years, leading, informing and entertaining travelers throughout every aspect of their adventures. It makes sense then to learn the profession is counted among the world's oldest. To learn more about the benefits of tour guides and hiring tips, we connected with Jeremy Wilcox, Public Relations Chair of the Guides Association of New York City (GANYC).
Enlisting the services of an experienced and knowledgeable tour guide goes hand-in-hand with a variety of benefits. Tour guides are present to help groups make the most of their time, answer questions, provide the most personal experience possible and more.
"The main benefit to hiring a tour guide in a city like New York is you are getting an experienced professional who knows the city, inside and out," Wilcox said. "You cannot ask a website, a tutorial video, or a guidebook any questions."
According to Wilcox, group travel professionals can find quality tour guides in a variety of places, including checking before a trip with your chosen hotel's concierge. When it specifically comes to NYC, Wilcox recommends checking the GANYC website (GANYC.org).
"We have a directory of guides who are members, which can be filtered by language, or tour subject matter," he explained. "This ensures that you are finding a vetted, professional guide."
If NYC isn't on your itinerary this time, Wilcox offers some additional tips for vetting potential guides for other destinations.
"The best way when you are trying to vet a specific guide is to google them," Wilcox suggested. "Do they show up on TripAdvisor or Google? Or any other site where you might find previous consumer reviews of them?"
Wilcox recommends asking a guide directly if there's a way to read reviews from previous customers—his top overall tip.
"The second tip is to confirm—whether through past reviews or a phone conversation—that this is a personable person who you'll enjoy spending time with," he said. "The third tip is to email with them beforehand to make sure you're both on the same page about the type of tour you want. You should also read any FAQs on their website for this reason."
Finally, Wilcox emphasizes the importance of spreading the word to other group travel professionals.
"If you enjoyed your experience, please leave a review of your own, so others might be able to find the same guide in the future," he said, noting that tour guides are one of the best bang-for-your-buck options you can get when planning a trip, especially to a large city like NYC. "Nobody wants to spend their time pulling back out a guidebook, or having to Google things, or guessing the context of the places they're visiting.
"A live, professional guide is your personal escort to the city, who's there to really make you feel at home, to answer all your questions, and to point you in the right direction, both literally and figuratively."
Written by Sarah Suydam, Managing Editor for Groups Today.
This article originally appeared in the Jul/Aug '23 issue of Groups Today.