Building Group Leaders 101
As group travel planners, it's our job to empower our group leaders, allowing them to be the star of the show. We do this by working quietly behind the scenes, dotting every "i" and crossing every "t," so their group travel experience will come across as flawless to their tribe of followers.
When this is accomplished, your group leaders will bring their tribe of followers to you, year after year, limiting the amount of money you'll need to invest in marketing.
The first thing to consider when empowering your group leaders: You must first build a trusting relationship with them and get a clear understanding of what their expectations are for the group travel experience they want you to plan. This will give them the confidence to know you are expertly planning a group travel experience that they can be proud of and fully stand behind, knowing it will be seamless—and making them the leader and star of the show.
To determine the expectations of your group leader, ask these questions to ensure you are planning the group travel experience they envision—not the one you envision for them.
• How many travelers do you anticipate?
The answer is imperative to knowing how much space is needed.
• When will the group be traveling?
Pretty self-explanatory? Yes and no. If the group must travel during peak times, you must accommodate the dates they request. If a special event is not involved, you might recommend off-peak travel dates when suppliers are more likely to roll out the red carpet for your group.
• What is the purpose of the trip?
Possibly the most important question, as the answer tells you exactly what type of hotel or resort is needed to make the group a success, and what activities to plan for the group. If it's a family reunion, you'll likely want a boutique hotel, so the entire family can stay close together. You'll also want to be near attractions that will entertain everyone. If it's a golf outing, put them where there's a golf course on site.
• What type of occupancy is needed for each room?
If you're planning a couples' retreat, it is likely everyone will want king-size beds. Any singles will likely want double beds ... especially men. (Women don't seem to mind sharing as much.) These are problems you don't want a group leader to deal with on-site. It's better to ask in advance, and plan accordingly
• What are the group's plans for meals?
When possible, I recommend sending groups to an all-inclusive property where they don't have to worry about meal. Have this discussion with the group leader, to help create the best experience. If you're planning travel for students, perhaps a hotel with a food court nearby is a good idea. Maybe the group leader would prefer transporting the students to a low-cost, all-you-can-eat buffet for dinner each night. Maybe a downtown area with bars and restaurants is enough for a singles' trip.
• How many complementary rooms do you require?
This is a loaded question. Explain to the group leader that complementary rooms are paid for by the group's travelers, so the group leader needs to make this decision sparingly. Sometimes rooms are needed for chaperones, or perhaps the parents of the bride who are paying for the destination wedding. Maybe they want to do a drawing for a free trip once everyone pays. Always keep the group leader in mind.
• Are there special events, excursions or activities the group desires?
If the group is traveling to Africa, it may be a must to go on a safari. Not meeting this expectation could be detrimental. One of the easiest ways to plan an unforgettable travel experience is to plan travel around an event that people already want to attend. That's how I built my first group travel business. The best thing about it is that the event promoters help you with advertising, and they don't even know it: Every advertisement seen on television or heard on the radio promotes the event that people want to attend. You simply help them get there and ensure their experience is memorable.
• Has the group traveled together before?
The answer will give you an idea as to how much work you have to put into helping the group leader sell the experience to the group. If they've traveled together before, the deposits will roll in. If not, you might need to provide your group leader with more resources to help them sell the experience, such as videos, brochures and flyers. It might take some convincing.
After you've done the behind-the-scenes work to plan the amazing experience your group leader envisioned, it's time to get his or her people excited about traveling together! This is when you can really help your group leader shine. It's all about making the group leader the hero. Remember: The group leader, not the traveler, is your client.
One thing you could do is help the group leader host a group night. If travelers are all in one city, the group night could be held in person. If not, consider hosting a group night by webinar, where your group leader invites everyone to log in at a specific time. You could both give a brief presentation and answer questions. This isn't an opportunity for you to talk about yourself or your business, however; instead, find every moment to put your group leader on a pedestal, highlighting all he or she has done, and the thoughtfulness he or she has put into planning this travel experience for them.
Once the trip actually commences, another thing that could make your group leader look amazing is the hotel arrival and check-in process. While this is rare, in some cases staff members from the hotel offer to meet groups at the airport, where they would board the buses with the group and distribute room keys. This pre-keying process is fantastic. It saves travelers from waiting in long lines to get room keys, so they can start their experience right away. Even when the staff isn't able to meet you at the airport, they will sometimes board the buses in front of the hotel to do the same, or will designate a separate check-in area for your group altogether.
The bottom line: The more you empower your group leader to be the star of the show, the more great feedback they will receive from their followers about the great job they did planning an awesome group travel experience. When you make their job easy and make them look good in the process, they will surely come back for more.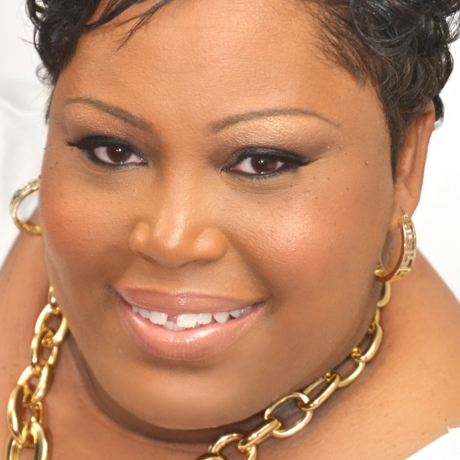 Tamika C. Carter is the owner of Caribbean Mastermind Retreats, Executive Director of the International Group Travel Agents Association (IGTAA) and creator of the "Create a High Profit Group Travel Business'' eight-week virtual boot camp. For more information, visit www.4grouptravel.org.