2 Easy Foundations of a Solid Social Campaign
Do you want to jump-start bookings for your next tour?
Is your email list a bit skinny and you need a plan to beef it up? Are your social sites in need of new fans and followers?
No matter your goal, having a strategic plan in place can make your next project launch a whole lot easier.
You won't be scrambling to find the right images or words to make your marketing pop, either!
We all know the fundamentals of marketing—but in a busy and chaotic world, a roadmap helps us market like a pro. In today's world, we rely on GPS to get us to our destination. In the world of marketing, I find a roadmap helps guide the way.
Social Marketing Roadmap
This plan can be used in so many marketing projects.
Marketing your next group tour
Updating your social marketing plan
Increasing the effectiveness of your social ads
Planning your foray into another marketing channel
Beefing up your email list
Reaching out to new and existing clients
Planning your upcoming consumer night
Launching a new attraction or feature in your destination
Showcasing a special hotel benefit
While we all like to keep things easy, just follow these steps!
1. Edit
This may be the hardest step of all! Once you've got this one checked off, you have the foundation for your strategic marketing plan.
Editing your collection of photos, graphics, videos, articles and blogs can be tough. Here's how to edit quickly. As you sort through your collections, choose only those assets that showcase your style, brand and message.
Check this video to understand what images your fans will share.
Edit videos to be less than one minute. Here are some easy editing tools that I love.
2. Embrace
Embrace the foundation of your business and your team. Remember the book Good to Great, by Jim C. Collins? He talked about having people on the bus and in the right seats. It's the same for your team and your clientele! Here are some tips to get your team onboard.
What will you do differently to create a more solid foundation for your social campaigns?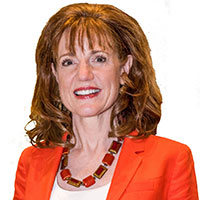 Written by Catherine Heeg, an international speaker and trainer who focuses on social media marketing strategies for the tourism and hospitality industry. Join the conversation and connect with her at www.cmsspeaking.com and socially.