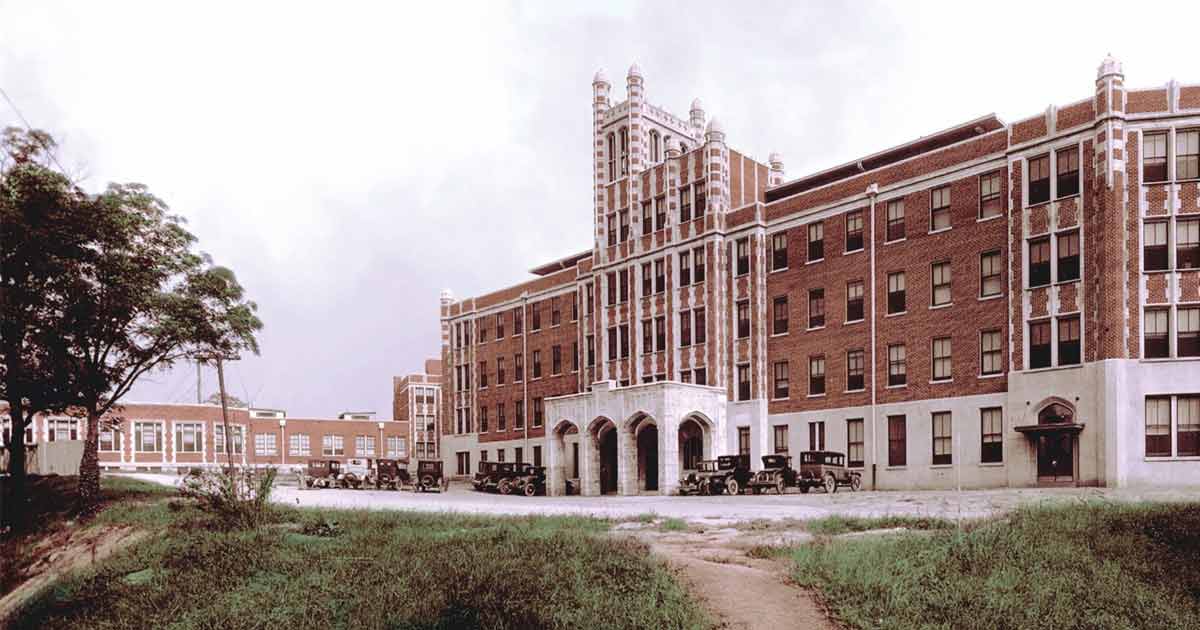 Top 5 Haunted Destinations in the U.S.
It doesn't have to be Halloween for groups to explore some of the spookier parts of town. For the ultimate thrill, check out this list of top haunted destinations—and visit, if you dare!
Trans-Allegheny Lunatic Asylum | Weston, West Virginia
The Trans-Allegheny Lunatic Asylum (aka Weston State Hospital) is a national historic landmark that served as a sanctuary for the mentally ill beginning in the mid-1800s and is the largest hand-cut stone masonry building in North America. The Asylum has had apparition sightings, unexplainable voices and sounds, and other paranormal activity reported in the past by guests, staff, and professional ghost hunters. Groups can step back in time with a variety of tours—including overnight ghost hunts—to see how those who inhabited the asylum lived—and died—within its walls.
Waverly Hills Sanatorium | Louisville, Kentucky
A gorgeous example of early 20th-century Tudor Gothic Revival-style architecture, Waverly Hills Sanatorium welcomes thousands of people each year who learn about the building's rich history and hope for their chance to encounter with the unknown. At one point in the early 1900s, the building served as a two-story hospital accommodating tuberculosis patients, before a cure was found. It even had its own post office and water treatment facility, and staff grew and raised the sanatorium's own food. Today, groups can tour and investigate the once nearly condemned sanatorium, which was saved and preserved by the Waverly Hills Historical Society.
St. Augustine Lighthouse & Maritime Museum | St. Augustine, Florida
Known as St. Augustine's oldest structure, St. Augustine Lighthouse & Maritime Museum gives groups a thrill unlike any other with its nighttime paranormal lighthouse tours. In addition to seeing the 1874 lighthouse, groups will get to explore the keeper's house, which was inhabited until 1955. Several paranormal teams have come in search of disproving the theories of unexplained activity, yet have left as true believers. What will your groups discover there?
Whaley House Museum | San Diego, California
Formally dedicated as a historic house museum on May 25, 1960, Whaley House Museum has been many things over the years: the Whaley Family home, a granary, the county courthouse, San Diego's first commercial theater, and various businesses, including Thomas Whaley's own general store, a ballroom, a billiard hall, school and a polling place. Guests have reported encountering the ghost of Thomas Walley, Anna Whaley and a young girl—in addition to James Robinson, a man who was hung in the gallows that were once on the site where the house now stands. Groups can take a guided nighttime tour where they can rub shoulders with the spirits and hear tales of the Whaley Family.
Villisca Axe Murder House | Villisca, Iowa
The site of a brutal unsolved 1912 murder of a family of eight, the Villisca Axe Murder House is seriously creepy. Groups who are hardcore about their haunts will definitely want this destination on their list. Not only can they take a tour of the house, but groups can stay overnight unaccompanied, with hours to explore and try and capture apparitions on film, make contact with spirits, and more. Be warned: Many tours have been cut short due to moving objects and unexplained sounds, which have been too much for some to handle.
Are your groups brave enough to explore these haunts?
Written by Sarah Suydam, Staff Writer for Groups Today.
Photo courtesy of Wavery HIlls Historical Society.