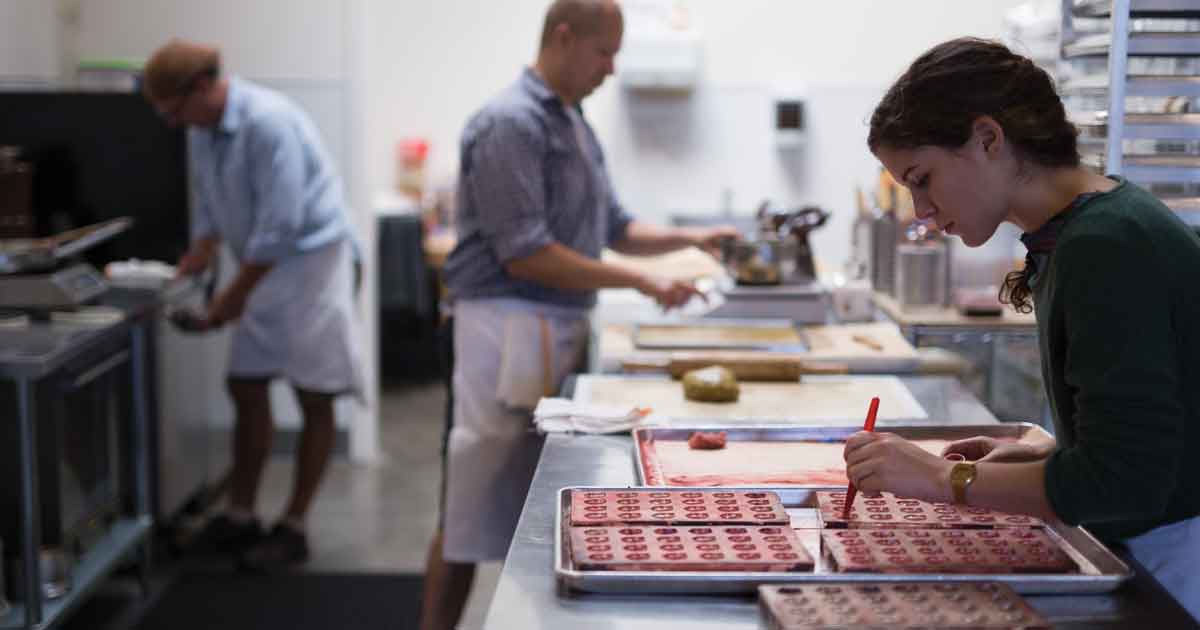 Turn Spectators into Creators: Hands-On Culinary Adventures
Experiential travel is on the rise: People seek itineraries and destinations focused on cultural immersion and discovery, with food bookings seeing the greatest growth.
Tour operators are responding by offering personalized packages that put groups in the midst of activities, behind the scenes and—figuratively speaking—on top of the world.
Throughout the United States and beyond, you'll find a wealth of interesting options to consider.
The Pacific Northwest
Seattle, Washington's North Country—outside downtown Seattle amid the Cascade Mountains and the Salish Sea—welcomes groups with signature culinary experiences. Among Snohomish County Tourism Bureau's favorites are PCC Natural Market's ongoing classes, with categories such as seafood, global gourmet and healthy eating. Also worth a mention is Bluewater Distillery's mixology course Cocktail Tuesday, for mastering home entertaining and bartending skills. And don't miss Red Cork Bistro's Soup 101 class.
Travel Oregon recommends visiting The Kitchen at Middleground Farms, a family farm in Wilsonville about 20 minutes south of Portland. Classes teach basic kitchen and gardening skills, preserving, and handcrafting. The North Coast Food Trail, encompassing the Cannon Beach, Tillamook Coast, and Lincoln City regions of Oregon's shoreline, offers "tasty and rugged" adventures, from foraging, to farm visits, to fishing, to foodie endeavors. Craft beer aficionados will love the Brew-It-Yourself course at Immersion Brewing in Bend, where participants can dine and socialize while creating their own libations, from 28 different recipes.
Few food scenes are more iconic than Portland's—and these excursions spotlighted by Travel Portland give groups a peek inside. The Big Foody tour lets groups sample artisan food and drink in the Central Eastside while learning local secrets and exploring hidden treasures. Wander some of the city's coolest neighborhoods with Forktown Food Tours and discover major landmarks, historical sites, and quirky hotspots. Or see the sweeter side: With the Chocolate 101 East Side Walking Tour, you'll delve into the significance of chocolate in Portland while tasting treats with locally sourced ingredients.
The Northeast
Whether it's Hershey's Chocolate World in Hershey, Pennsylvania, or in Times Square, New York, groups will want to get their hands on the S'Mores Experience, where they'll smoosh and savor a special mix of marshmallows, graham crackers, and, of course, Hershey's iconic milk chocolate. Take a free tour. Add on 4D Chocolate Mystery, Chocolate Tasting Experience or Create Your Own Candy Bar activities. Or take the historic Trolley Works journey through the town of Hershey.
Ohio's Columbus Zoo and Aquarium offers two inclusive, all-ages opportunities to enjoy an early-morning meal in the company of wild creatures. Wasafiri Adventure features breakfast at Mapori Restaurant, an animal presentation with Jungle Jack Hanna, a giraffe encounter, and a reserved view of the cheetah run. Sunrise on the Savanna includes a Mapori Restaurant breakfast and a through-the-windows glimpse of lions and giraffes walking out onto the Savanna.
Got dairy? The Turkey Hill Experience in Lancaster County, Pennsylvania, does! Inside its Taste Lab, learn about ice cream making and create a virtual ice cream flavor, ice cream package, and commercial. Turkey Hill is also known for its tea and offers a Tea Discovery, where visitors can taste and learn about teas from around the world. Many operators in the area offer groups of 20 or more specialty food tours that incorporate the Turkey Hill Experience.
Come autumn, a pilgrimage to mountains of upstate New York for the Catskills Wine & Food Festival is in order. Hosted yearly in October, the 21-and-older event is a celebration of all things cuisine. Intimate, up-close interactions include private tastings and cooking demonstrations by celebrity chefs, plus live music and an array of delicious eats and hearty libations. General admission and VIP passes are packed with fun and exciting extras.
The South
Highlighted on The Travel Channel and in USA Today, Louisiana's Cajun Bayou offers a Cultural Immersion Experience just 35 miles south of New Orleans. Spend a day engaged in the authentic Cajun lifestyle, starting with breakfast and oyster shucking and ending with a swamp bayou tour, Cajun Museum visit, and seafood dinner. In between are a make-your-own shrimp net class, boat building primer and blue crab processing demo.
Learn to prepare an authentic New Orleans dinner during a hands-on class at New Orleans School of Cooking. Led by an expert chef, students concoct dishes from scratch, then gather at the table to enjoy their creations. Chicken and andouille gumbo, shrimp remoulade, Creole ratatouille, crab ravigote with alligator sauce, and mouthwatering desserts like pecan pie and bread pudding are among the recipes offered. Team building and private events are also offered.
Further Afield
Le Cordon Bleu Ottawa Culinary Arts Institute, in Ontario, Canada, is THE destination for budding gastronomists. Founded by the Cointreau family and located in beautiful Munross Mansion, the renowned cooking institution provides plenty of culinary inspiration. Saturdays, you'll find short courses on a range of topics. Knife skills, vegetarian cuisine, French macarons and tarts—even main courses infused with the spirit of Julia Child—are some of the offerings. Courses accommodate up to 14 people; groups of up to 28 could book a private session with six-months' advance notice. Group demonstrations are available as well.
The Maltese Islands, consisting of Malta, Gozo, and Comino, are considered the Jewel of the Mediterranean and a newly uncovered gem for adventurous travelers. Exclusively Malta offers tailored experiences like no other. Whether it's a farm lunch that features Maltese coffee tasting, bread baking, cheese making, and an olive grove tour, or a trip to Gozo to convene with a local tradesperson, offerings are filled with uncommon delights. Salt harvesting demonstrations and classes on making ftira (Maltese pizza) and pastizzi (Maltese street food) are offered—and plenty of wine and olive oil will be flowing.
Written by Allison Kay Bannister, Contributing Writer for Groups Today.
This article originally appeared in Groups Today.
Photo courtesy of Travel Portland.