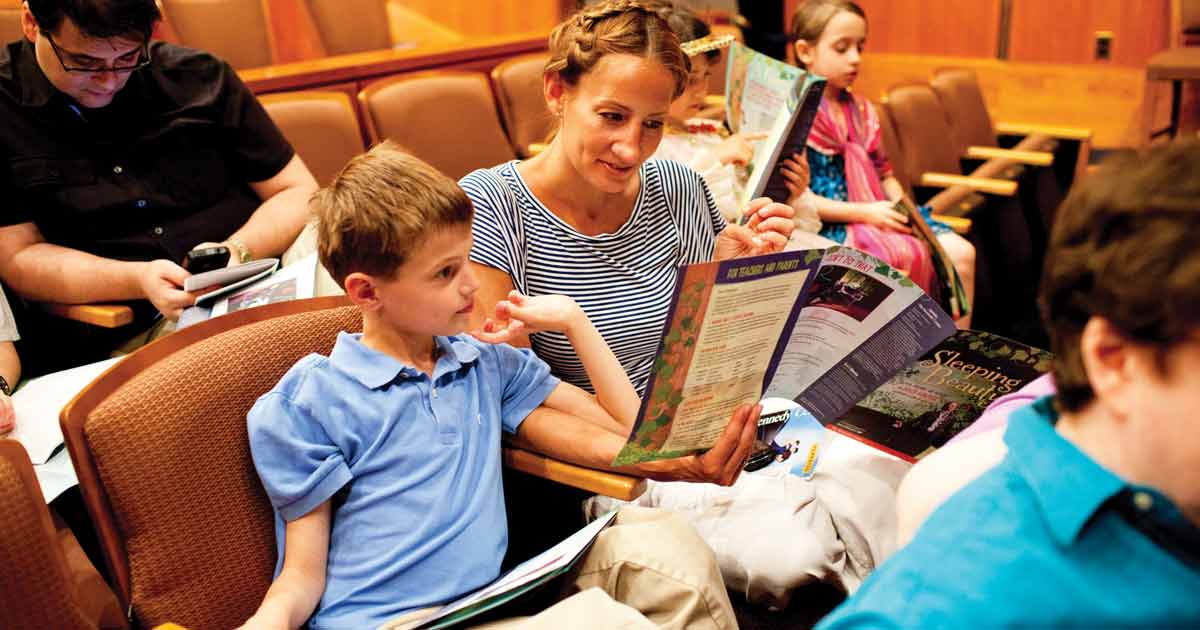 Sensory-Friendly Attractions Not to Miss
A growing amount of attractions are now offering sensory-inclusive experiences, increasing accessibility for group members with sensory considerations.
From museums and zoos to performing arts venues and more, these attractions are leading the way toward inclusivity.
The Chattanooga Zoo
Certified as sensory-inclusive by KultureCity—a leading nonprofit organization recognized nationwide for using its resources to revolutionize and effect change in the community for those with sensory needs—the Chattanooga Zoo is now better prepared to assist visitors with sensory sensitivities. Staff at the Chattanooga Zoo, in Tennessee, were trained by leading medical professionals on how to recognize and handle a sensory overload situation.
Sensory bags, equipped with noise-canceling headphones, fidget tools, verbal cue cards, and weighted lap pads, are available to those who may feel overwhelmed by the environment. The zoo also offers a dedicated sensory room for group members who may need a quieter, more secure environment.
Pittsburgh Ballet Theatre
Having produced sensory-friendly performances since 2013, Pittsburgh Ballet Theatre was the first professional ballet company in the U.S. to present a sensory-friendly performance of The Nutcracker. These performances incorporate lower sound levels and elimination of potentially startling effects and lighting, in addition to the house lights remaining on at about 20% power. Audience members also have the ability to get up and move around, enjoy a live narration of the ballet via a headset, and more. Each sensory-friendly performance has trained staff, ushers, and volunteers stationed throughout the theater, ready to assist audiences.
Other performances in the company's sensory-friendly repertoire include Jorden Morris' Peter Pan and Lew Christensen's Beauty and the Beast.
The Henry Ford Museum
Taking in the history of the automotive industry, notable presidential events, American culture, and more doesn't have to be a limited experience. The Henry Ford Museum in Dearborn, Michigan, has worked with the Autism Alliance of Michigan to create social narratives—pre-visit planning tools using visuals and easy-to-read text—to help guests on the autism spectrum or those with sensory sensitives prepare for their visit.
Staff at the Henry Ford have been trained on how to best communicate with someone on the autism spectrum and on how to understand the characteristics and recognize them. The museum offers several quiet spaces throughout the building, so no matter where groups find themselves in their explorative journey, they have a place to take a break if needed.
The Kennedy Center
Through sensory-friendly performances, groups visiting the Kennedy Center in Washington, D.C., could enjoy an enriching performing arts experience that's welcoming to all. From lower sound and light levels, increased space throughout the theater for standing, and limited crowds to the freedom to talk and leave their seats during the performance and seek designated quiet areas, meaningful performing arts experiences are within reach more than ever. Kennedy Center staff are well-trained, to be inviting and accommodating to all guests.
Ripley's Aquarium of Canada
After completing intensive autism sensitivity and awareness training, Ripley's Aquarium of Canada is the first attraction in Canada to be designated as a Certified Autism Center by the International Board of Credentialing and Continuing Education Standards (IBCCES). Visiting groups will notice the integration of sensory guides at each exhibit, which give visitors more information on sensory impacts.
"Being the first Canadian attraction to be an Autism Certified Center means more inclusivity, sensory integration and access to an invaluable community experience," said Sinthea Chowdhury, Family Support Coordinator, Autism Ontario.
"We hope to see more Canadian attractions follow suit and foster a welcoming and barrier-free environment."
Written by Sarah Suydam, Staff Writer for Groups Today.
Photo courtesy of Scott Suchman.