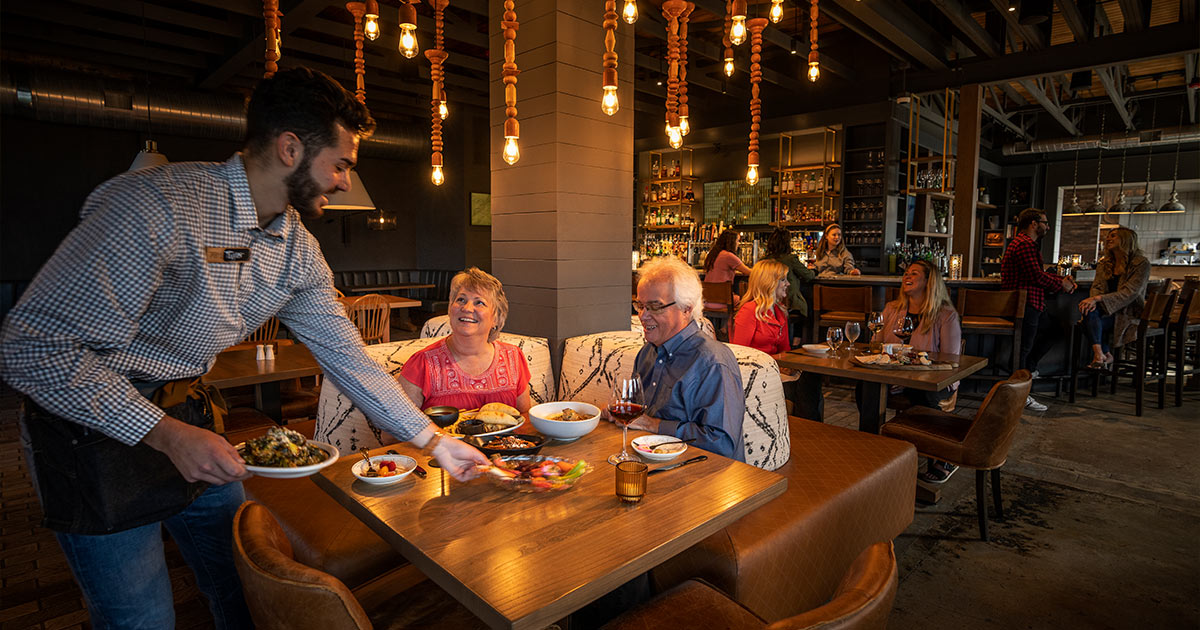 Tour the Local Flavors of North Dakota
North Dakota is an agricultural state that supplies the world with a bounty of the highest quality food ingredients. So, it stands to reason the state would also serve delicious local culinary delights and beverages to a guest's table when they visit. Across North Dakota, there are chefs, bakers, vintners and brew masters bringing amazing flavors to life.
One great example of a place creating farm-fresh foods is Cows and Co Creamery in Carrington. This family-owned, on-farm creamery uses milk from their own dairy cows to make artisan gouda cheese, fresh cheddar cheese curds and authentic Italian-inspired gelato. Travelers should check store hours and make plans to stop here for a scoop of gelato or a steaming hot cup of mocha.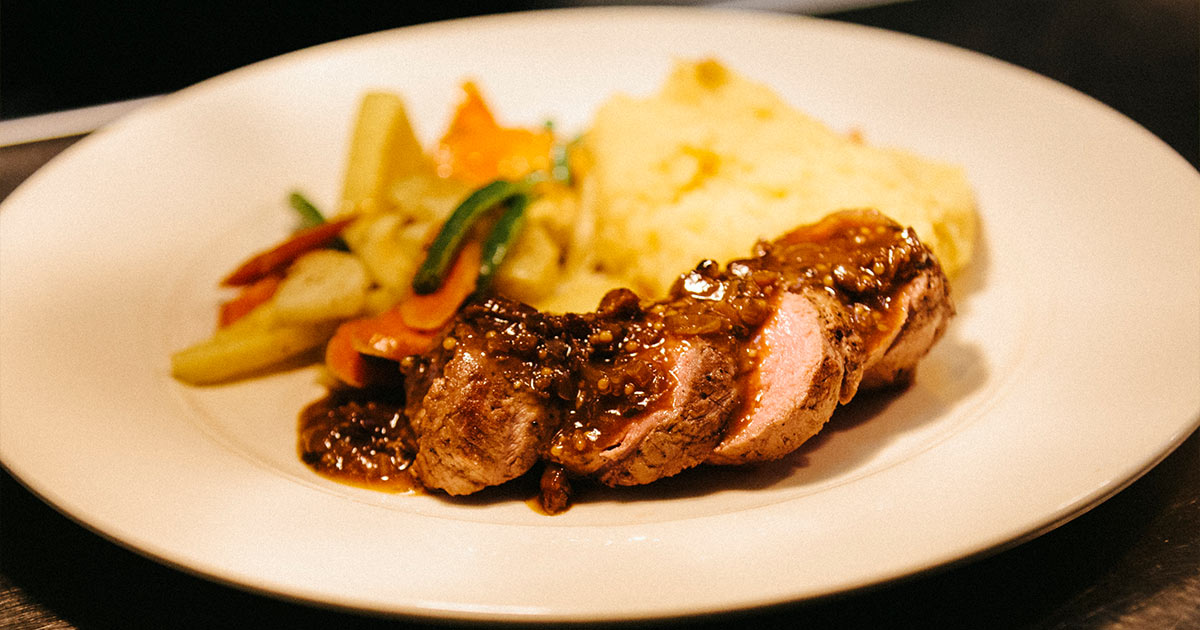 The state's farm-to-table restaurants use fresh, locally sourced ingredients and seasonal produce to create the best flavors of North Dakota. Depending on the specialties of each restaurant, food enthusiasts could enjoy breads and pastas made with flour milled from North Dakota wheat and durum; the finest cuts of North Dakota beef or bison; a vegetable medley made with locally grown beans, sweet corn or squash; and more. Consider adding these farm-to-table restaurants to your itineraries:
Butterhorn, Bismarck
Ely's Ivy, Grand Forks
Mezzaluna, Fargo
Outlaws Bar and Grill, Watford City
Pirogue Grille, Bismarck
Rosewild, Fargo
Souris River Brewing, Minot
Your plans should also include the North Dakota Culinary Trail, a group of mapped lists on the North Dakota Tourism website featuring some top dining recommendations. They include fine dining, sweet treats, funky uptown dining, farm-to-table restaurants, roadside eateries and more.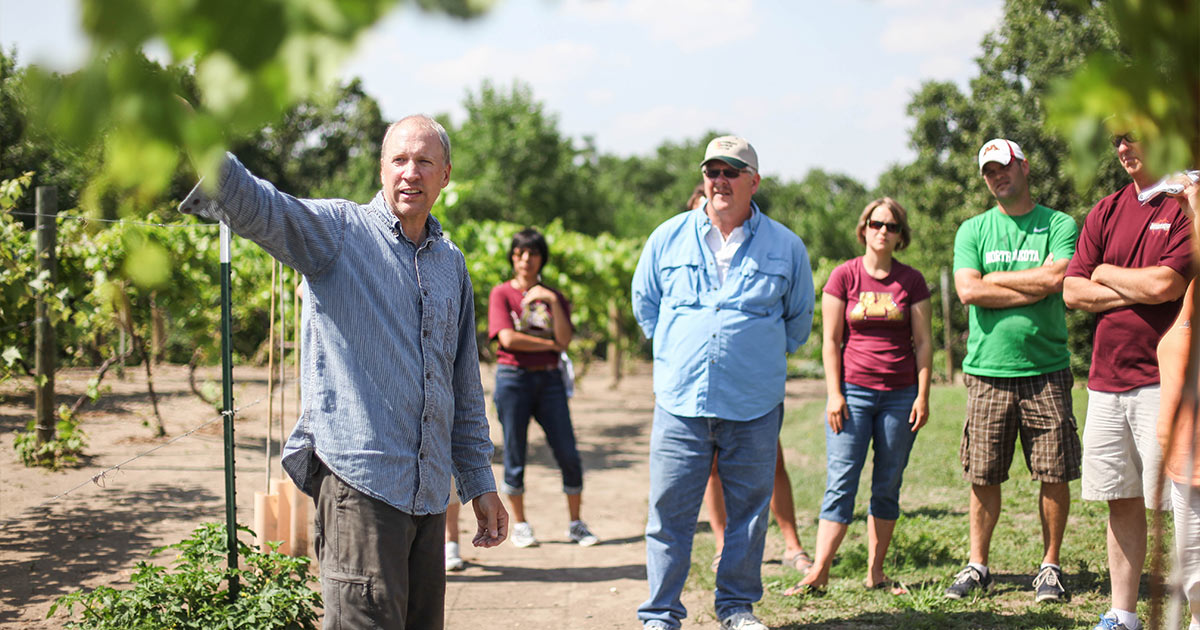 Along with raising vast crops of wheat, North Dakota also grows barley and hops, grapes, honey and a variety of berries. Vineyards and wineries mix hybrid grapes, local fruits and honey to create uniquely North Dakota flavors of wines and ciders. Plan to visit and taste the product at wineries throughout the state, including:
Pointe of View Winery, Burlington
Maple River Winery, Casselton
Fluffy Fields Vineyard & Winery, Dickinson
Bear Creek Winery, Fargo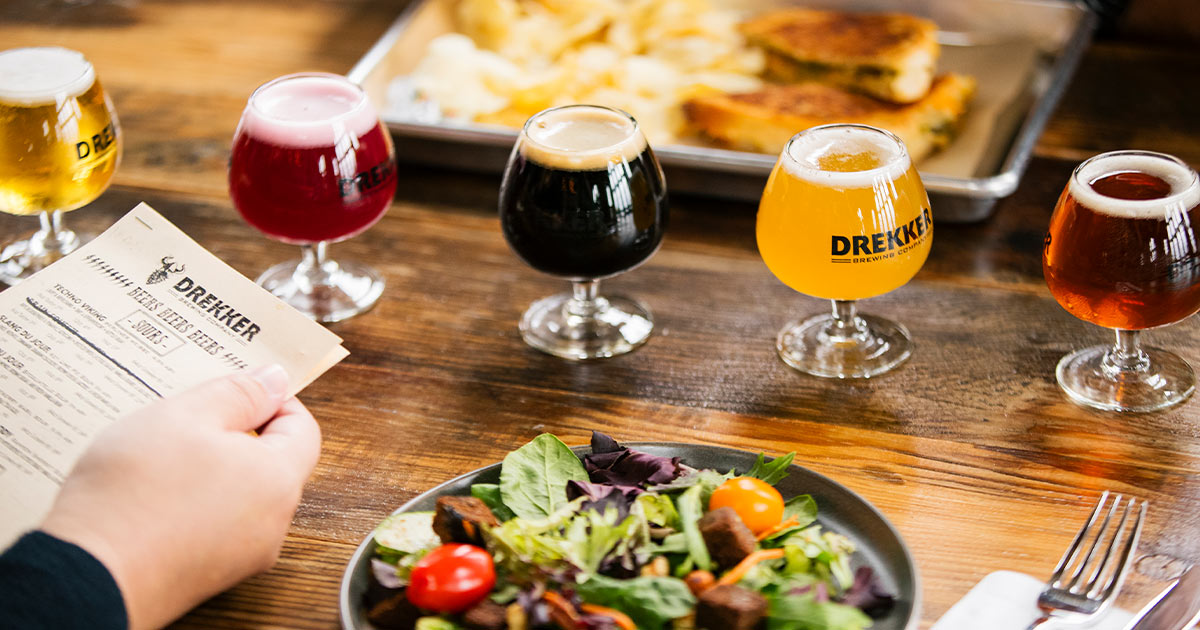 North Dakota is one of the world's top producers of malting barley, wheat and other grains that supply some of the biggest breweries in America. The state's local craft breweries malt these grains into a wide variety of full-bodied stouts, rich porters, hoppy IPAs and smooth-tasting lagers. Here is just a small sampling of some favorite breweries:
Laughing Sun Brewing Company, Bismarck
Drekker Brewing, Fargo
Stonehome Brewing Company, Watford City
Rhombus Guys Brewing Company, Grand Forks
Throughout summer and fall, North Dakota has plenty of food festivals to celebrate the state's bountiful harvests and favorite local flavors. These include events centered around specific locally grown fruits, such as chokecherries, juneberries (closely related to blueberries) or rhubarb. Other events focus on the smoky flavor of barbecued ribs and slow-roasted turkey.
Many North Dakotans come from German, Ukrainian and Scandinavian heritage. So of course, the state frequently celebrates the foods from these cultures. Norsk Høstfest, an annual fall event in Minot, is the world's largest Scandinavian heritage festival. Visitors enjoy lefse (a traditional Norwegian soft flatbread made from potatoes), ebelskivers (a fluffy Danish pancake with fruit filling) and more.
The town of Enderlin has an annual celebration of sunflowers, which grow abundantly across North Dakota. Not only do sunflowers supply delicious snacks and useful oils, but they also provide stunning scenery in late summer when miles upon miles of fields bloom in bright yellow.
Another notable festival happens every autumn in Grand Forks, located in the heart of red potato country—an area known as one of the nation's top producers of French fries for quick-service restaurants and your grocer's freezer. Potato Bowl USA in September is a celebration of the Red River Valley's favorite starchy crop, featuring a parade and home football game of the University of North Dakota.
There's even more to discover throughout the year. Below are some additional favorite annual food festivals:
JUNE
Ribfest, Fargo
Rhubarb Festival, Rugby and Grand Forks
Turkey Barbecue, Aneta
JULY
North Dakota State Fair, Minot
Ukrainian Festival, Dickinson
Watermelon Days, Hebron
AUGUST
Best of the West Ribfest, Watford City
Chokecherry Festival, Williston
Deuce of August Icelandic Festival, Mountain
Watermelon Feed, Washburn
SEPTEMBER
Norsk Høstfest, Minot
Oktoberfest, Hankinson, Hazen, Jamestown, Mandan, New Leipzig and Walhalla
Potato Bowl USA, Grand Forks
Pumpkinfest, Walhalla
Sunflower Festival, Enderlin
OCTOBER
Burgers + Brew Fest, Crosby
GooseFest, Kenmare
Oktoberfest, Ashley, Fargo and Napoleon
Sauerkraut Day, Wishek
Plan a tour of the flavors of North Dakota soon.
Courtesy of North Dakota Tourism.