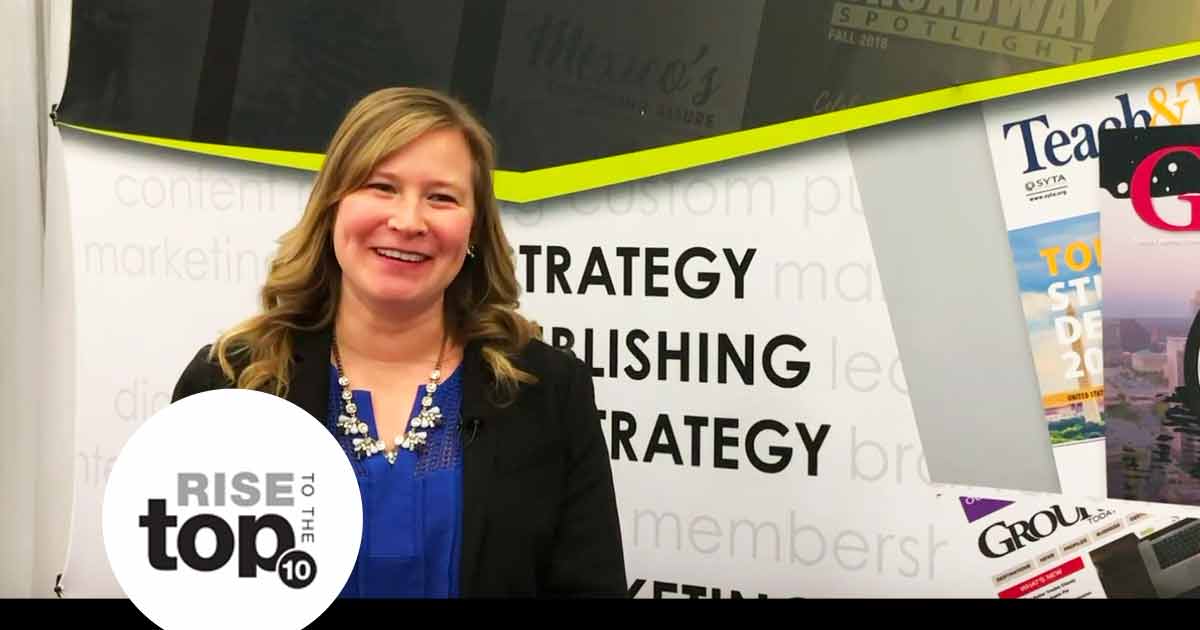 An Unexpected Path
Courtenay Betts | Senior Sourcing and Contracting Manager | EF Explore America
For Courtenay Betts, what began as a summer job leading students throughout North America became a fulfilling educational tourism career.
"When I was in University, I had a friend who kept bragging about getting paid to see Broadway shows—which for me, seemed like the ultimate dream job," said Betts.
"Prior to talking to him, I had no previous knowledge of the industry. I was a film student with aspirations of being a producer, but I jumped right in and fell in love."
Betts added that as a Tour Director, she has been able to see how travel—no matter the destination—helps shape young minds and opens their eyes to what there is to discover outside of their communities.
"By becoming an expert in all of the main destinations—Canada and the US—I also gained a new appreciation for cities I thought I knew intimately," said Betts.
In eight years with EF Explore America, Courtenay Betts has launched exciting, memorable programs from offices in three cities in two countries; created a hiring and training program for Tour Directors; and identified new in-market opportunities.
To Betts, the industry is ever-evolving, and that's what she loves about it.
"Destinations are consistently looking for the next big thing to draw people to discover—or rediscover—what they have to offer," said Betts.
"As someone who appreciates changing up what I do day to day, it keeps my job interesting."
Betts' passion for travel and developing global citizens is illustrated daily as she strives to enhance the customer experience by developing lasting, rewarding industry partnerships—a large reason why she considers being named a Groups Today Next Gen one of her favorite accomplishments to date.
"To me, it is integral to create lasting partnerships and to develop a network of hotels, restaurants, and attractions that buy into why we do what we do, and strive to better the student experience," explained Betts, who added that the EF Explore America team as a whole has been integral to helping more schools participate in immersive out of the classroom experiences.
"I believe that having a solid network is the reason that I personally have been able to help affect this growth."
Being nominated by her peers and being identified as someone who is making a difference in the tourism industry motivates Betts to continue to push and pursue new opportunities within her market, in addition to helping guide the rest of her team to develop theirs, as well.
"While I never thought I would make a career in tourism, I have stayed in the industry because I fell in love with showing off destinations and guiding people to appreciate the value of discovering new experiences."
Courtenay Betts is one of the 2019 Top 10 Next Gens, as nominated by Groups Today readers for making a difference in the industry with her fresh, progressive perspective. Click here to see the January/February magazine.
Written by Sarah Suydam, Staff Writer for Groups Today.