Tourism Cares National Parks Initiative
Get involved in an engaging, visible way!
In response to a 2011 National Parks Conservation Association report that noted, "America's national parks face an erosion of funding," and research from the Nature Conservancy that indicates less than 40 percent of today's youth spend meaningful time outdoors each week, Tourism Cares has pledged to support parks across the country by:


Bringing more than 1,000 industry volunteers to aid restoration projects at five national parks.
Extending advocacy, media, and in-kind advertising campaigns to promote these parks.
Making grants directly in support of priority parks and projects nationwide.
Click here for Tourism Care's downloadable overview of their national parks initiative.
The program kicks off in November with projects in Arizona's iconic Grand Canyon. Unable to make the trip? Sponsorship opportunities are available. Click here for more information about Tourism Cares' Grand Canyon projects.
---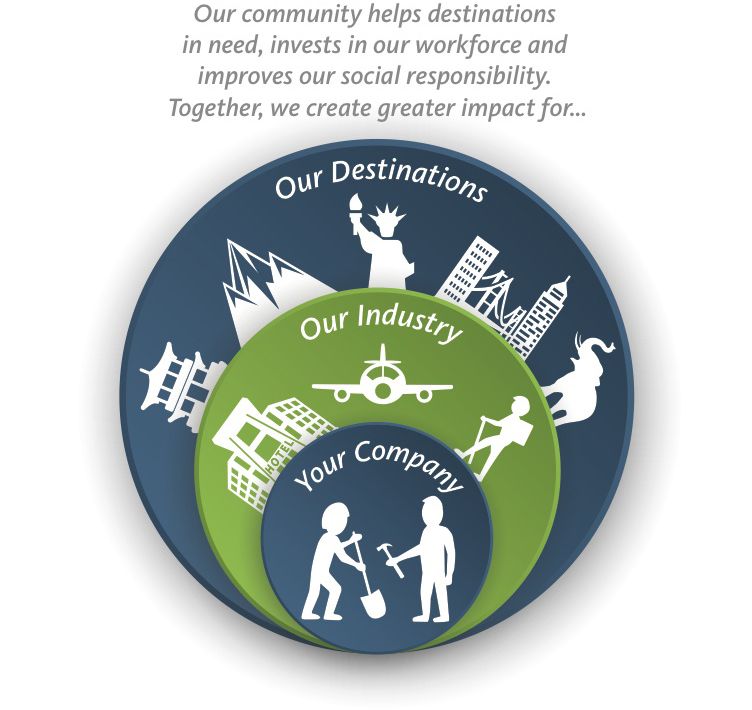 ---
Midwesterners: An opportunity a little closer to home will provide an opportunity to experience the gorgeous fall colors of Michigan's Upper Peninsula while you help with restoration at the Fayette Historic State Park, located on the shores of Lake Michigan. Fayette was once a bustling iron smelting town, and its relics and historic buildings—as well as scenic cliffs and shoreline—make it a favorite destination of history buffs and outdoor enthusiasts. This opportunity includes visits to local attractions including Tahquamenon Falls State Park, Pictured Rocks Cruises, the Great Lakes Shipwreck Museum, and other local attractions.
Click here for more information about the Michigan Cares project at Fayette Historic State Park.
Photos courtesy of Tourism Cares.