Pixar Pier Brings New Experiences to Disney California Adventure Park
Out with the old, in with the new! Paradise Pier at Disney California Adventure will reopen in summer 2018, with a Pixar-style transformation. Opening during the Pixar Fest celebration beginning April 13, Pixar Pier will feature four neighborhoods complete with newly themed attractions, food and merchandise representing beloved Disney-Pixar stories.
To make way for the new Pixar characters, current rides and attractions will close for renovations.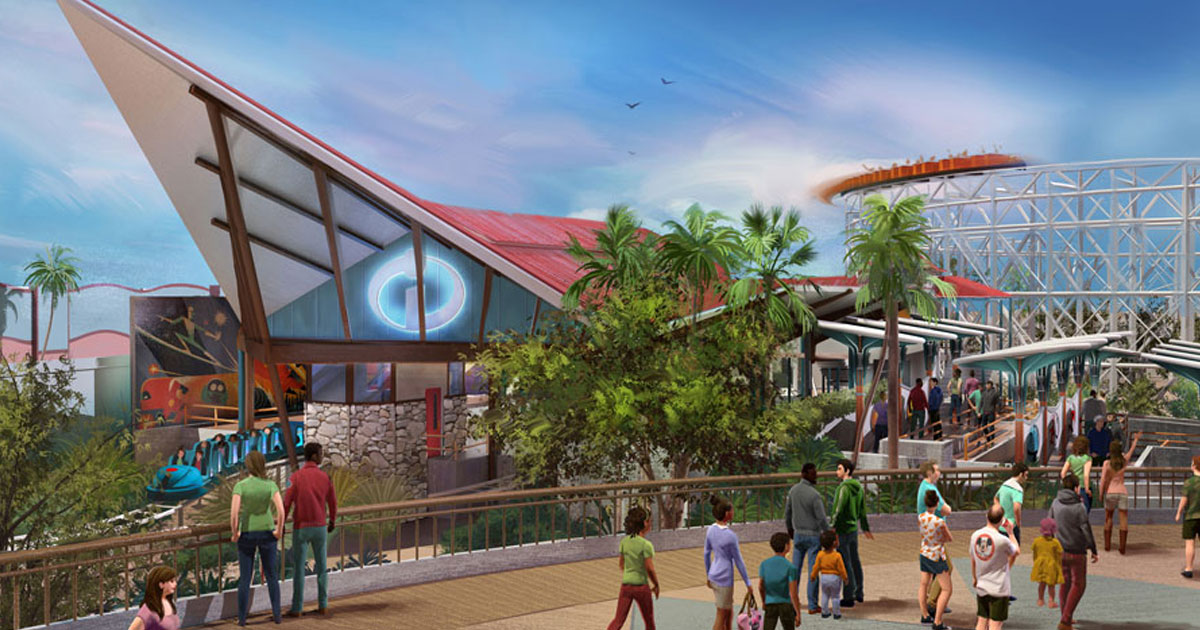 The first neighborhood, inspired by The Incredibles, will permanently transform the attraction that is now California Screamin' into the new Incredicoaster. California Screamin' will close January 8, 2018, to make way for new character moments and a new look.
The popular Toy Story Mania!, an interactive and 4-D ride where passengers take aim at moving objects, will anchor the Toy Story-inspired neighborhood.
Inside Out will be featured on the western side of the boardwalk with a new family-friendly attraction, scheduled to open at a later date.
The fourth neighborhood will celebrate many favorite Pixar films. While the iconic face of Mickey Mouse will remain on the Paradise Bay side of Mickey's Fun Wheel, each of the 24 gondolas will feature a different Pixar character. Additionally, all of the games at the Games of Boardwalk will be inspired by Pixar characters—much like the already-present Bullseye Stallion Stampede Game.
Ariel's Grotto restaurant and the Cove Bar will be transformed into a new lounge and grill offering views of Paradise Bay and the new Pixar Pier.
The remaining areas—including Paradise Gardens, Silly Symphony Swings, Jumpin' Jellyfish, Goofy's Sky School, Golden Zephyr and The Little Mermaid: Ariel's Undersea Adventure—will become a new land called "Paradise Park."
Information and photos courtesy of Disneyland Resort.
Photo Courtesy of Disneyland Resorts.