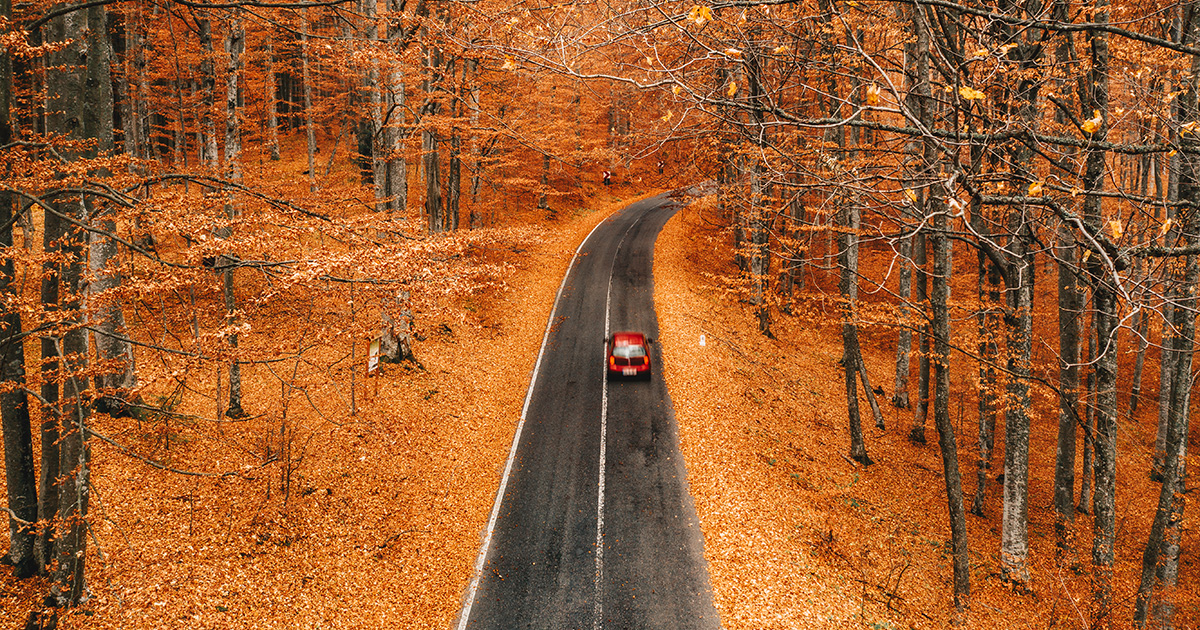 More Travelers Seeking Autumn Escapes
Data indicating summer travel demand to continue into the fall months.
The surge in travel demand seen over the summer is projected to continue into the cooler months, with data from Expedia, Vrbo and Hotels.com showing year-over-year search increases for fall getaways. According to Expedia, flight searches for fall are up 15% and hotel searches increased 20% compared to fall 2022. Keep reading to learn what else recent research indicates for this fall season!
WHY IS FALL POPULAR?
In addition to the beautiful foliage found in many parts of the country during autumn, the non-peak season usually brings with it lower pricing for many aspects travel. One notable price drop, according to Expedia data analysts, are with average ticket prices for domestic flights (10% lower than during the peak summer months) and international flights (around 5% cheaper).
Expedia data analysts found that domestic destinations whose average ticket price has declined compared to summer include: Juneau (down 35%); Seattle (down nearly 25%); Denver (down 20%); Chicago (down 20%); and Los Angeles (down 20%). When looking at the same decline for international destinations, travelers could consider venturing to Oslo, Norway (down 40%); Ibiza, Spain (down nearly 35%); Tokyo, Japan (down 20%); Florence, Italy (down 20%); Paris, France (down more than 20%).
WHERE ARE TRAVELERS LOOKING TO GO?
Based on Expedia flight searches, the fastest-growing destinations for fall 2023 vary, from Asia to the Caribbean, while domestic travelers are largely eyeing mid-size cities. Popular searches for domestic destinations include Savannah (+155%), Seattle (+75%), Yellowstone National Park (+50%), Salt Lake City (+50%), Boston (+45%). Internationally, travelers are eyeing Hong Kong (+1,500%), Frankfurt (+280%), Taipei (+260%), Osaka (+210%), Curacao (+175%).
According to Vrbo, there are a number of trending fall destinations which showcase cooler weather, changing colors, and peak autumn ambiance, including: Gatlinburg & Pigeon Forge, Tennessee; Cape Cod, Massachusetts; Asheville, North Carolina; Bar Harbor, Maine; Cape May, New Jersey; Hamptons, New York; Blue Ridge, Georgia; Fort Collins, Colorado; White Mountains, New Hampshire; and Poconos, Pennsylvania.
WHO IS TRAVELING?
According to Hotels.com, "DINKs"— aka couples with double incomes and no kids—are packing their bags, coinciding with kids heading back to school and family-friendly trip searches declining in September. In fact, 70% of DINK travelers say they prefer to vacation in the fall when they can fully enjoy hotel amenities and entertainment.
DINK travelers, who are on average planning weeklong trips this year, search most often for getaways in cities including New York City, Paris, London, Las Vegas and San Diego. Hotels.com research also indicates that 70% of DINKs say they don't have kids because they like having more disposable income for things they enjoy. For almost half (44%), this extra cash goes toward travel, luxurious hotel stays, and eating out.
Written by Sarah Suydam, Managing Editor for Groups Today.