The Queen of Lincoln Road
The Jewish Museum of Florida – FIU is commemorating a colorful character and local South Beach icon in a summer pop-up show.
Every workday for more than 40 years, Irene Williams dressed in one of her vibrant fashions from her collection of more than 100 handmade hats and outfits, and walked to her small office on her Lincoln Road runway in Miami Beach, Florida.
The "Queen of Lincoln Road" made a fashion statement with her outfits crafted from unconventional materials including fake-fur toilet seat covers, bath mats and towels—and she turned the heads of locals and tourists alike. (Even some celebrities.)
In 1995, Williams caught the attention of Eric Smith—a New York City designer, entrepreneur and founder of E.G. Smith Socks—during one of his quick weekend getaways to South Beach. Over the next decade, he and Irene became close friends, and he captured their rapport, her outsider couture and her profound wisdom in his award-winning documentary, Irene Williams: Queen of Lincoln Road.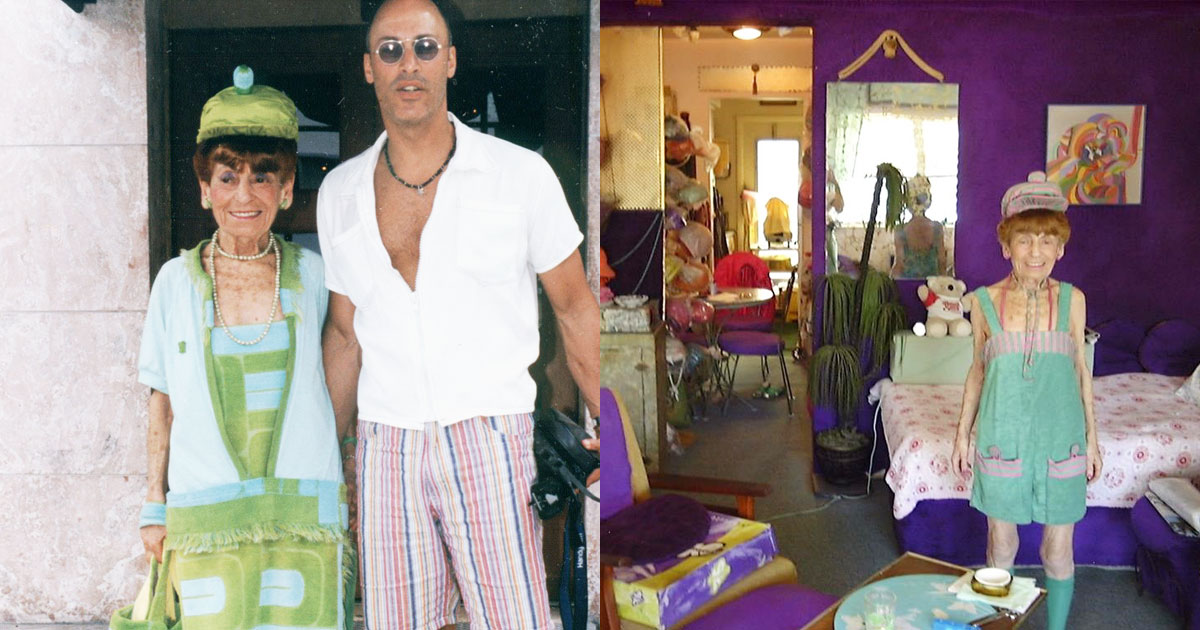 Williams passed away in 2004, but she is remembered fondly.
"She was a survivor who found creative ways to make life thrive," Smith said. "I believe her legacy encourages us to be independently true to our nature, to find and explore our own passion and creativity."
In celebration of what would be her 100th birthday this year, the Jewish Museum of Florida – FIU is commemorating Irene Williams in a summer pop-up show. Borrowing its name from Smith's documentary, Irene Williams: Queen of Lincoln Road will feature 33 of the local fashionista's original handcrafted hats, as well as historic photos and letters.
Smith, who was willed Willams' original pieces, donated the objects to the museum's permanent collection.
"Our museum's collection of more than 100,000 items includes a treasure trove that celebrates the heart and soul of Miami Beach," said Nancy Doyle Cohen, the Membership and Programming Director for the musem. "When Eric Smith came to use with his donation of Irene William's hats and memorabilia, we realized that her centennial was cause for celebration. This summer pop-up show honors the individualism and character of the personalities that define South Beach's enduring spirit and tenacity."
The opening reception of the exhibition on July 13 will feature a showing of Smith's documentary, with Smith in attendance to introduce his film and discuss some of the items in the show. The exhibition will remain on view through November 5.
Written by Cassie Westrate, staff writer for Groups Today.