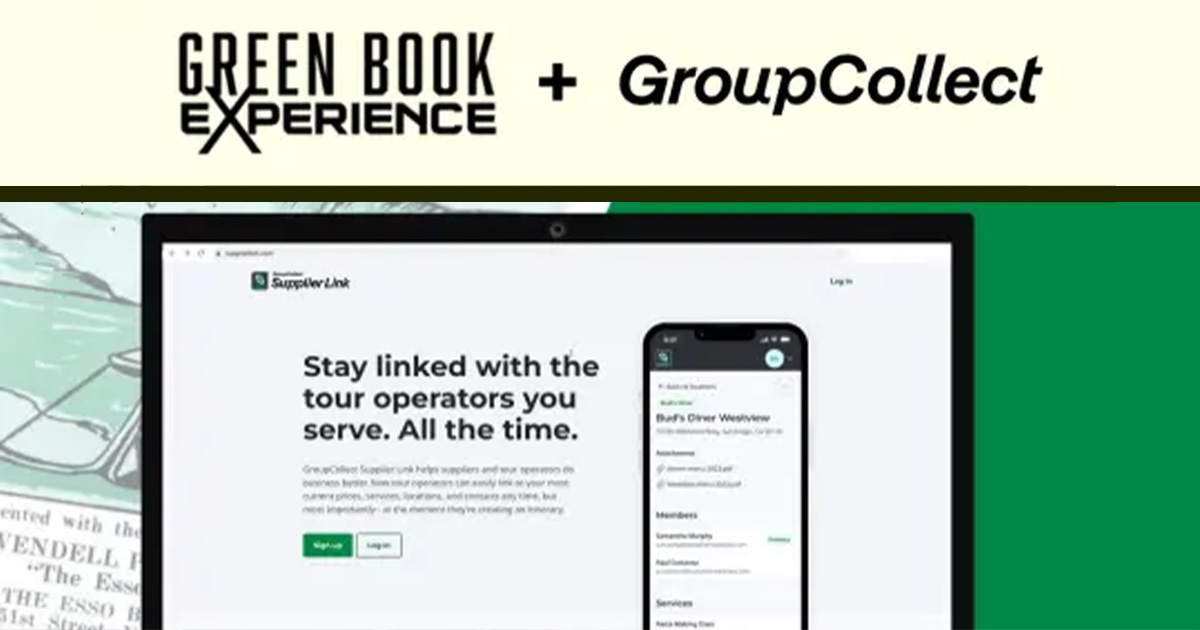 GroupCollect and The Green Book Experience Join Forces to Revolutionize Multi-Day Tourism
GroupCollect, a pioneer in multi-day tourism technology, and Green Book Experience (GBX), a directory of historic, heritage, and cultural sites, have announced their partnership, which promises to reshape the world of destination travel.
In a strategic move that solidifies their joint commitment to enhancing the traveler's experience, GBX has teamed up with GroupCollect to harness the power of their proprietary SupplierLink technology. This collaboration will result in a meticulously curated list of hotels, restaurants, attractions and travel partners, all handpicked by GBX that specifically cater to the cultural travel enthusiasts.
Bud Geissler, President of GroupCollect, expressed his enthusiasm for the partnership.
"We are thrilled to be working alongside Green Book Experience to create a new standard in multi-day tourism," said Geissler. "With more than 80 years of rich advocacy and travel expertise, GBX is the premiere organization shaping and growing cultural content in the United States and abroad. This collaboration not only aligns with our vision of providing best in class technology to multi-day tour professionals but also underscores our commitment to promoting diversity, inclusion and the exploration of cultural heritage through travel."
Karin Aaron, President and CEO of GBX, said that with the company being inspired the historic Green Book, GBX is committed to connecting travelers to diverse experiences and providers, which most often are small, local and minority-owned businesses.
"Our partnership with GroupCollect and their SupplierLink technology expands our reach to thousands of travelers in an easy, simplified way," Aaron said. "By making travel more meaningful, travelers will enjoy the rich tapestry of cultural heritage and the history that exists in every community around the world."
The collaboration between GroupCollect and Green Book Experience promises to deliver a seamless and uniquely enriching experience for all travelers who seek to explore more of the cultural treasures of the world. Together, they aim to create a first-of-its-kind platform that celebrates diversity and heritage, connecting travelers with the stories and experiences that make every journey unforgettable.
Cultural Heritage Suppliers can sign up here, while Multi-Day Tour Operators can learn more about SupplierLink here.
Courtesy of Groups Today.
Photo Couresy of GroupCollect.