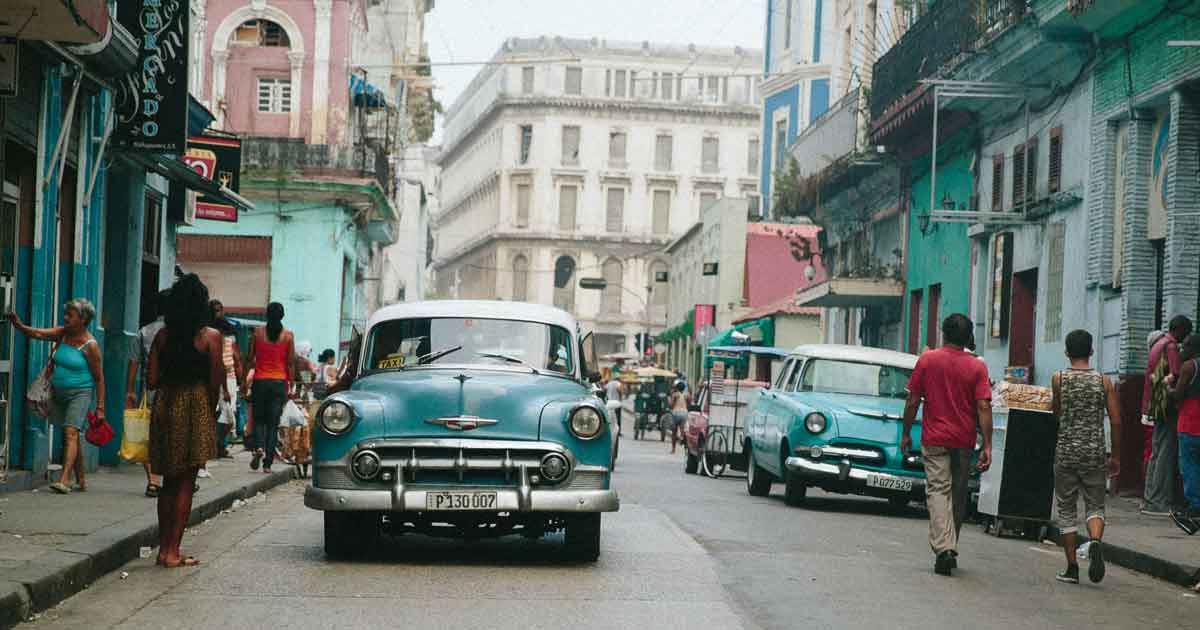 Cuba Travel Regulations: What You Need to Know
Since the Trump administration announced the banning of the popular "people-to-people" educational group tours and cruise visits to Cuba, there's been a variety of confusion and questions about what this means for the travel industry.
We've broken down the latest news, so you're up to date.
A quick recap: President Barack Obama re-established diplomatic relations with Cuba and loosened requirements for cruise lines and tour operators wanting to travel to the country, back in 2014. In June 2018, those requirements were changed but still allowed Americans to visit the country. However, the Trump administration's announcement roughly a year later takes things a lot further—banning "people-to-people" group tours and cruise visits altogether.
According to the U.S. Treasury Department, in accordance with the newly announced changes to nonfamily travel to Cuba, the regulatory changes from the Treasury's Office of Foreign Assets Control (OFAC) include a "grandfathering" provision, which provides that certain group people-to-people educational travel that previously was authorized will continue to be authorized where the traveler had already completed at least one travel-related transaction (such as purchasing a flight or reserving accommodation) prior to June 5, 2019.
Additionally, a U.S. Department of State press release notes that the U.S. will no longer permit visits to Cuba via passenger and recreational vessels, including cruise ships and yachts, and private and corporate aircraft. The statement specifically cites the tourism industry's role in economically supporting the Cuban military, security and intelligence services as the reason for the amendments.
Still, visiting leisurely as a tourist is possible under one category that—at the moment—remains unchanged: "support for the Cuban people." According to the Electronic Code of Federal Regulations, the "support for the Cuban people" category requires:
1. The activities are of:
Recognized human rights organizations.
Independent organizations designed to promote a rapid, peaceful transition to democracy.
Individuals and non-governmental organizations that promote independent activity intended to strengthen civil society in Cuba.
2. Each traveler engages in a full-time schedule of activities that:
Enhance contact with the Cuban people, support civil society in Cuba, or promote the Cuban people's independence from Cuban authorities.
Result in meaningful interaction with individuals in Cuba.
3. Traveler's schedules of activities do not include free time or recreation in excess of that consistent with a full-time schedule.
Visitors under this category will need to stay in casa particulares or privately-owned homes (like an Airbnb), and support and visit Cuban-owned businesses and entrepreneurs, such as food vendors and artists. Spending any money at any Cuban military-owned businesses—which are actually quite common—is a big no-no. It can be hard to keep track of all the restrictions, so review this U.S. Department of State list of restricted entities and subentities list.
Remember: The U.S. government reserves the right to audit you at any point during the five years following your trip. Keep a record of your itinerary as proof of your travel activities, to avoid complications and fines.
For more information, view the most recently amended Cuban Assets Control Regulations and related information.
Only time will tell what this means for travel, in the long run.
Written by Sarah Suydam, Staff Writer for Groups Today.