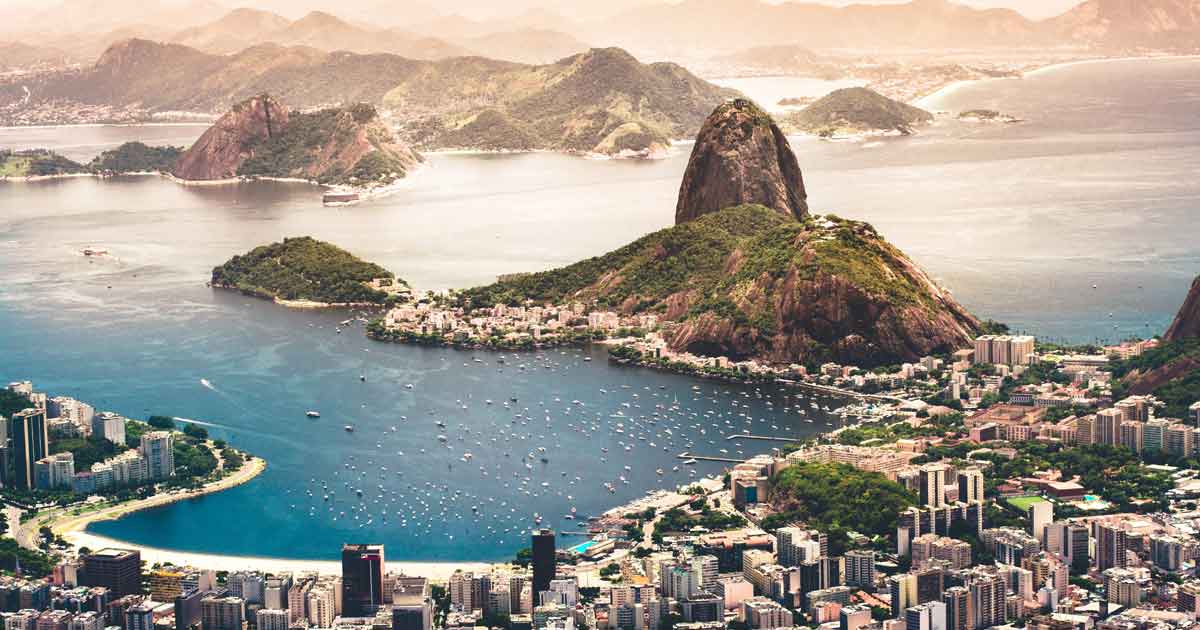 Brazil Waives Entry Visa Requirements for U.S. Citizens
The Brazilian Government has announced the country will allow visa-free entry for citizens of the United States, Canada, Australia and Japan, beginning June 17, 2019.
Learn more about how visiting this tropical getaway just got easier.
Citizens of those countries wishing to visit Brazil will no longer need to apply or pay for a visa and will be able to stay in Brazil for 90 days from the date of first entry in the country—extendable for an equal period—provided their stay does not exceed 180 days, every 12 months, counted from the date of the first entry into the country.
These developments come as part of a series of measures Brazil has taken to facilitate visitor access to the country. Last year, the government launched an e-visa platform through which travelers could apply for visas with more efficiency and ease.
Brazil has already seen positive results, with an increase of about 35 percent in the visa application in less than a year since implementing e-visa.
The Foreign Ministry notes 169,910 visas—for business, tourism or transit—were issued to U.S., Canadian, Australian and Japanese citizens in 2017. With the implementation of e-visa, that number climbed in 2018 to 229,767.
"This is one of the most important achievements of the Brazilian tourism industry in the last 15 years and we are confident that it will be extremely beneficial to the country," said Marcelo Alvaro Antônio, Minister of Tourism.
"This decision of the Brazilian government proves that we are living a new moment and that tourism is being seen as a vector of economic and social growth of the entire nation. This is the first step; we still have much to celebrate."
Now, with a strong dollar and dozens of daily flights, experiencing Brazil is a matter of desire and grabbing a plane for groups.
"The United States was very receptive to the issuance of electronic visas," said Teté Bezerra, president of Embratur—Brazil's Tourism Board, a federal agency and part of the Ministry of Tourism. "The World Tourism Organization says that when adopting an electronic visa, visa issuance increases by 25 percent, so we have exceeded that mark."
From the Amazon in the North to the wines in the South; from the exotic Pantanal in the Midwest to the lush beaches of the Northeast; amazing cities such as Rio de Janeiro, São Paulo, Salvador and hundreds of hidden gems are within reach.
Learn more at Visit Brasil.
Written by Sarah Suydam, Staff Writer for Groups Today.