A New Tool for Crisis Response
Part of your crisis plans and communications plan may involve social media. Last month, Facebook introduced Crisis Response, a new center on the social media platform where users can find more information about recent crises and access response tools.
Facebook has offered crisis response tools for some time, but the new feature centralizes them in one place to make it easy and efficient for individuals to check in and learn more. The feature, which can be accessed from both desktops and mobile technology, is a great resource for those in the travel industry in the event of a natural disaster, terrorist attack or other life-threatening incident.
Safety Check: Allows users to let friends, family and co-workers know they're safe. Safety check is featured at the top of each crisis page if a user is in the affected area.
Links to articles, photos and videos: A new feature, Facebook will now include links to crisis-related content from public posts, to help users learn more about a crisis.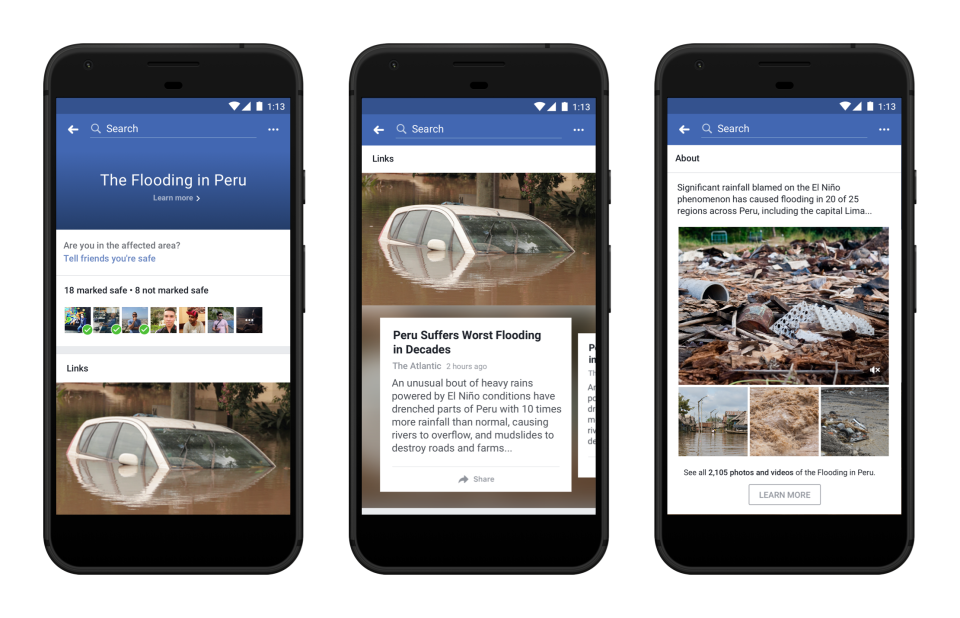 Community Help: Users can ask for and give help to communities affected by the crisis.
Fundraisers: Allows users to create fundraisers and donate to support those affected by the crisis and nonprofit organizations helping with relief efforts.
Crisis Response can be accessed from the homepage on desktops, or from the menu buttons on phones.
Courtesy of Groups Today.

Graphic courtesy of Facebook